Addition chart for kindergarten
Free addition chart for kindergarten!
Are your kindergarteners struggling with simple addition? This addition chart can help you.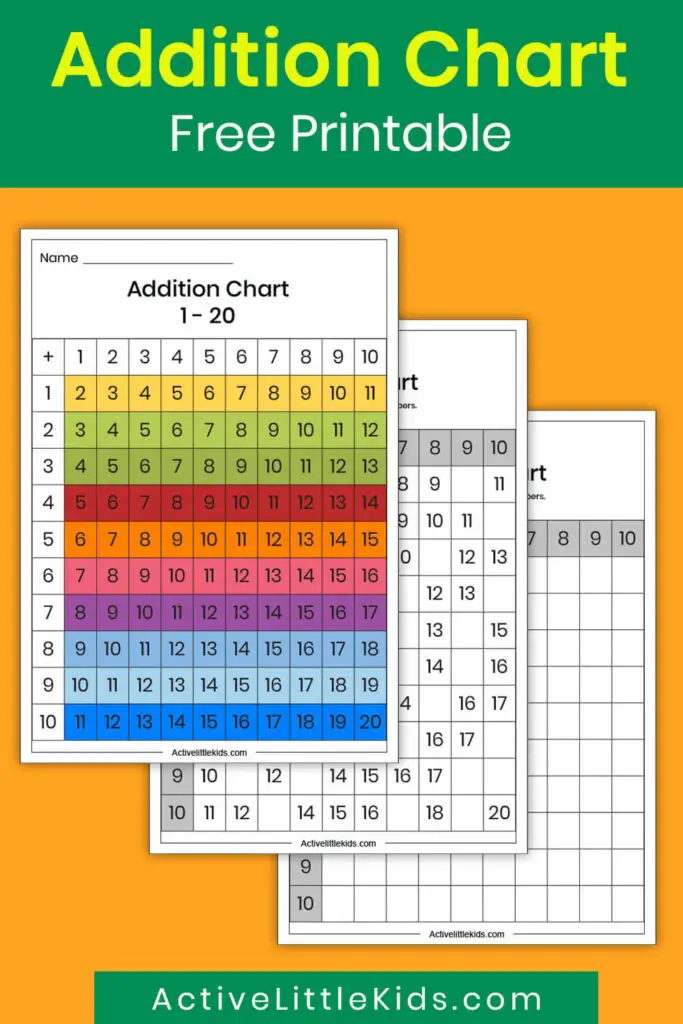 Free addition chat worksheet
You can use this addition chart as a reference to teach addition to kids.
To use the chart kids will have to follow the top row and left column of the numbers they want to add until they meet.
With the help of this chart, kids can add up to 20.
I have created two additional pages so kids can practice creating the char themselves.
You can download the pdf from the link below.
Addition chart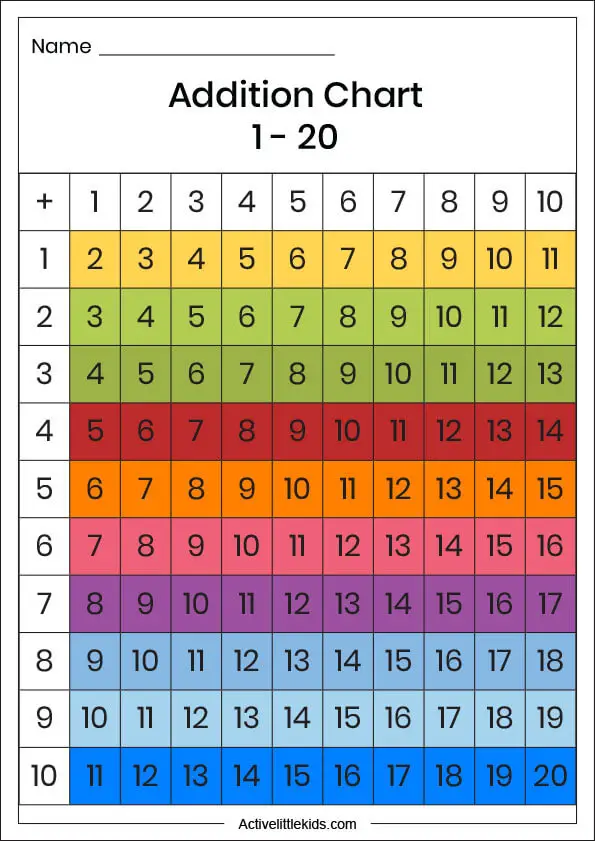 Addition chart worksheet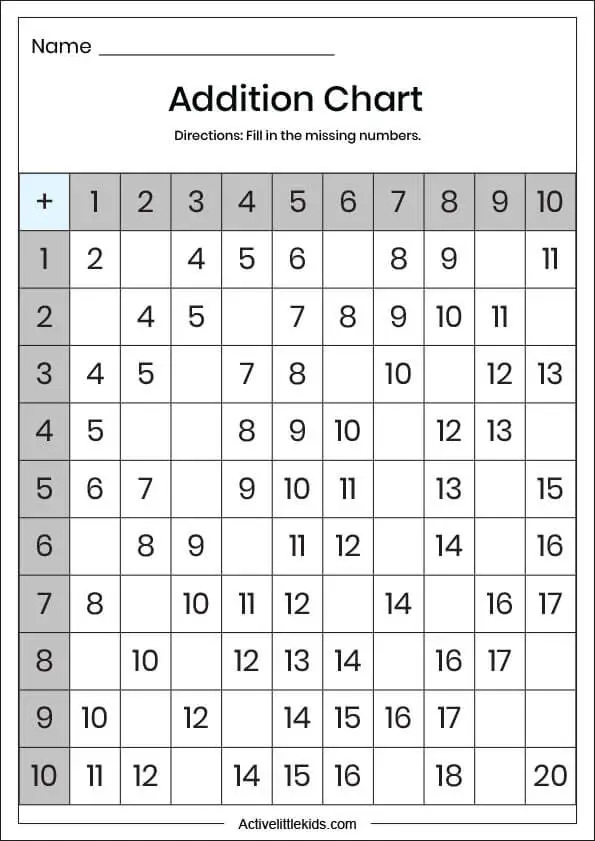 Blank addition chart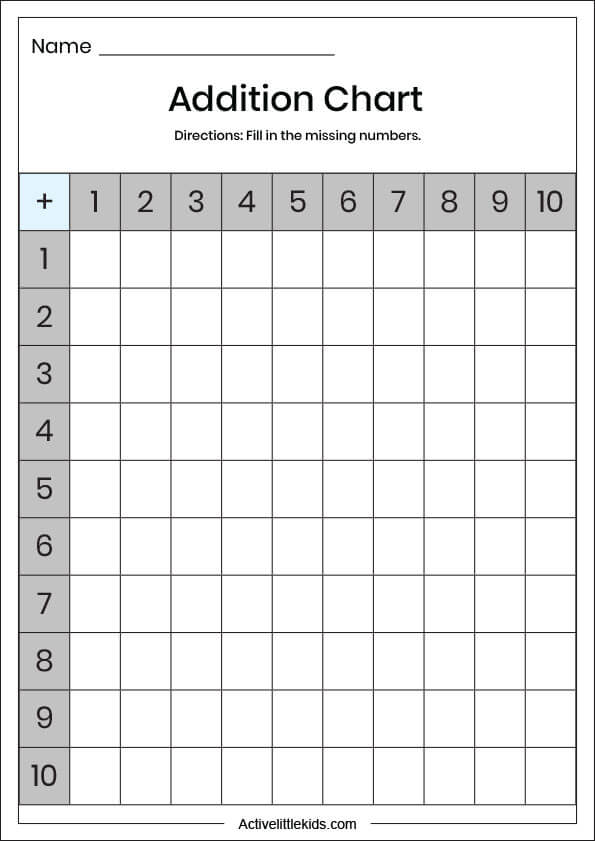 Enjoy!
Note: These free printable worksheets are for personal or classroom use only. Altering or redistribution is not allowed in any way.