Kindergarten reading comprehension worksheets
Are you looking for free reading comprehension worksheets for reading practice?
Then check my free kindergarten reading worksheets it will help you.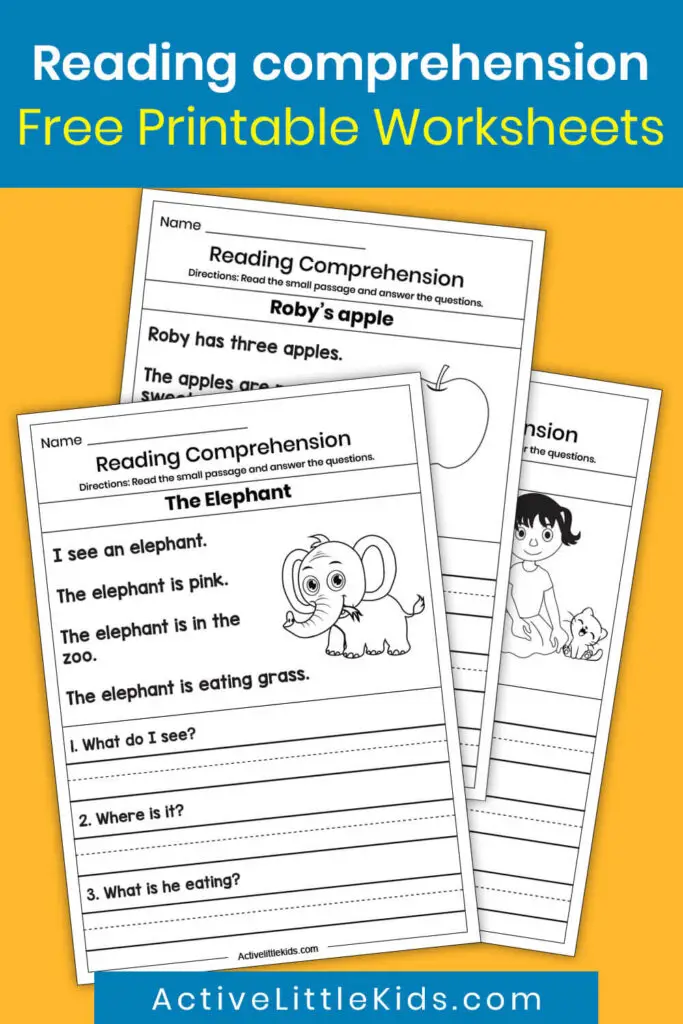 Free reading comprehension worksheets
I have created these reading comprehension worksheets for kindergarten students.
In these worksheets, I've given very small and easy sentences so kids can read them easily.
Once they read out the comprehension then they will find some questions related to it. They have to find the answers and write them.
You will find five pages in this reading comprehension worksheet.
I've kept the comprehension topics interesting for kids, the topic includes cat, apple, shop, elephant and car.
The elephant reading comprehension worksheet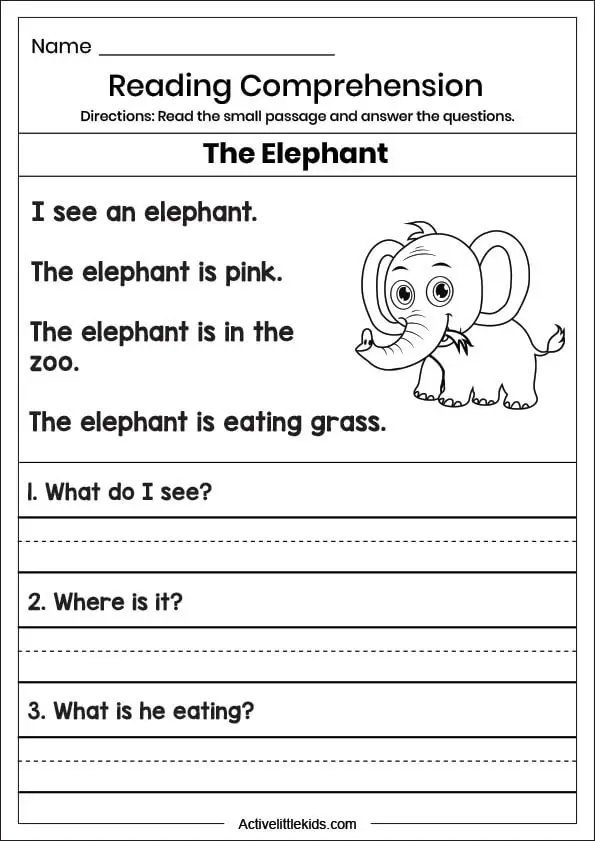 This reading worksheet is about an elephant. Kids will read out the comprehension and then answer the simple questions.
Cat reading comprehension worksheet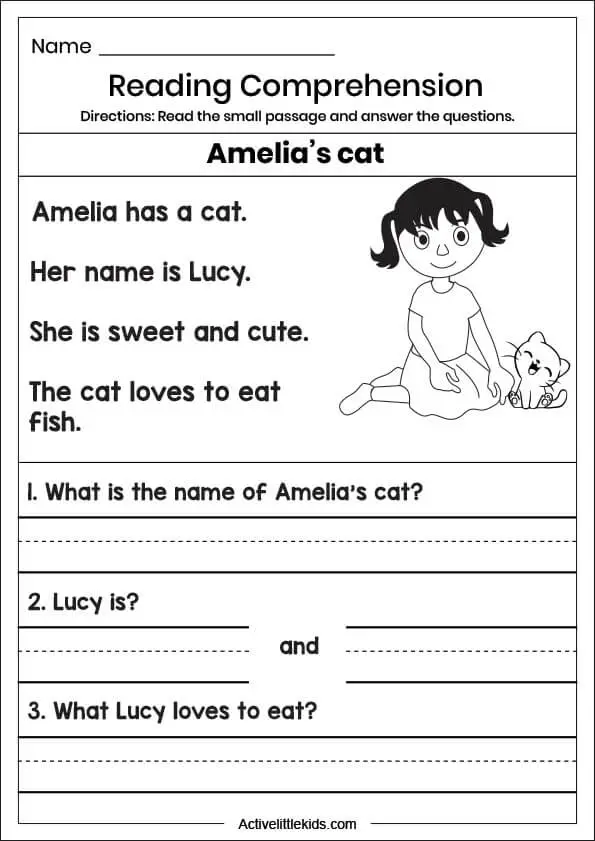 Free apple comprehension worksheet for kindergarten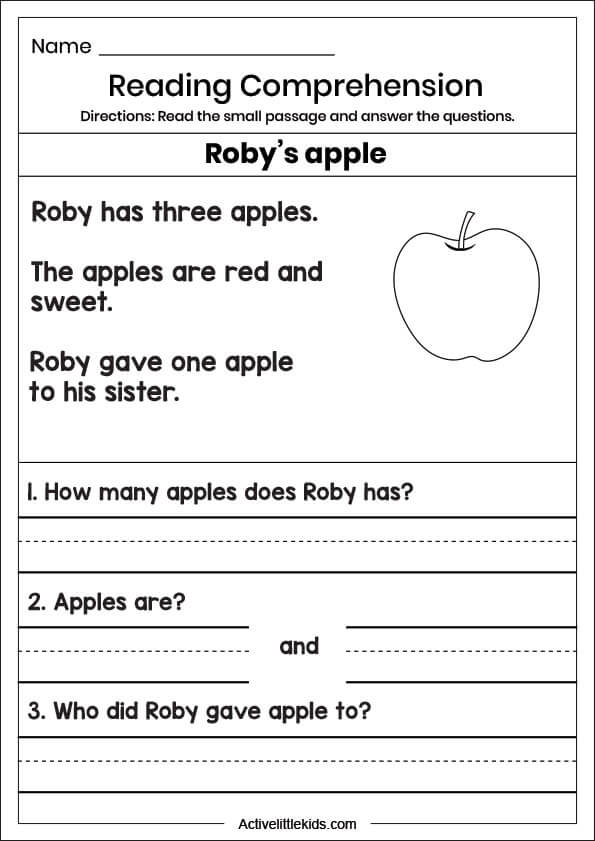 Car reading comprehension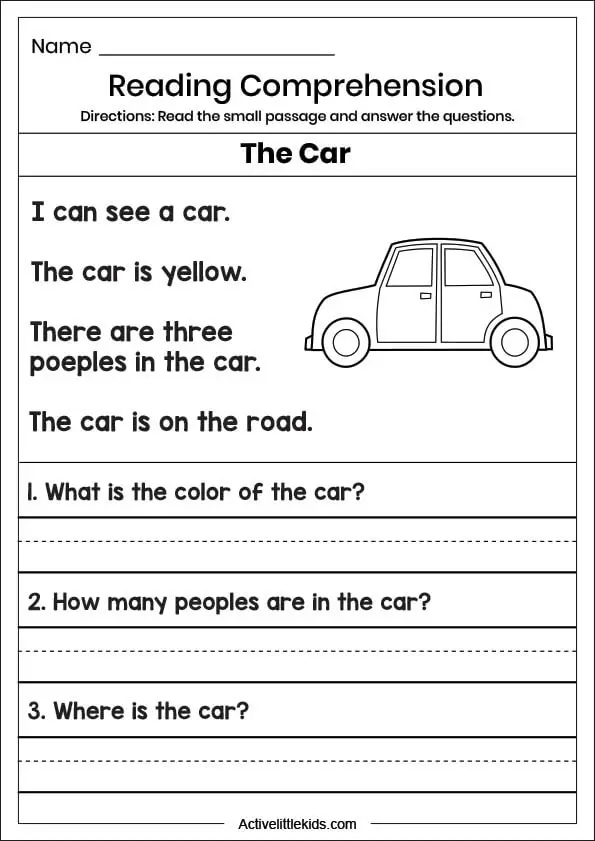 Shop reading comprehension worksheet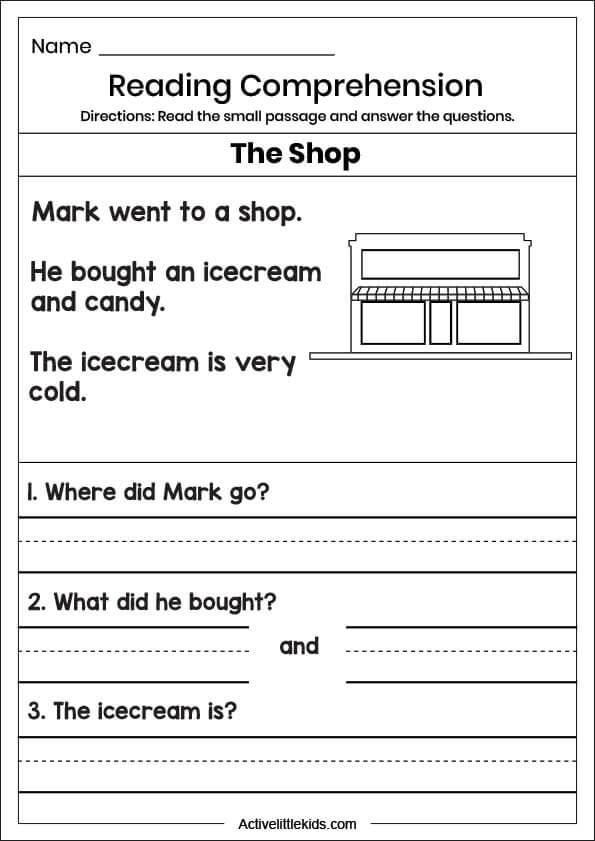 Practicing these worksheets not it will improve their reading skills but also increase their ability to solve problems themselves.
As they have to find the answers themselves from the comprehensions.
Don't forget to check all the other free kindergarten worksheets.
Hope kids will like the worksheets.
Enjoy!
Note: These free printable worksheets are for personal or classroom use only. Altering or redistribution is not allowed in any way.