Subtraction worksheets for preschool
Here are free subtraction worksheets for preschool.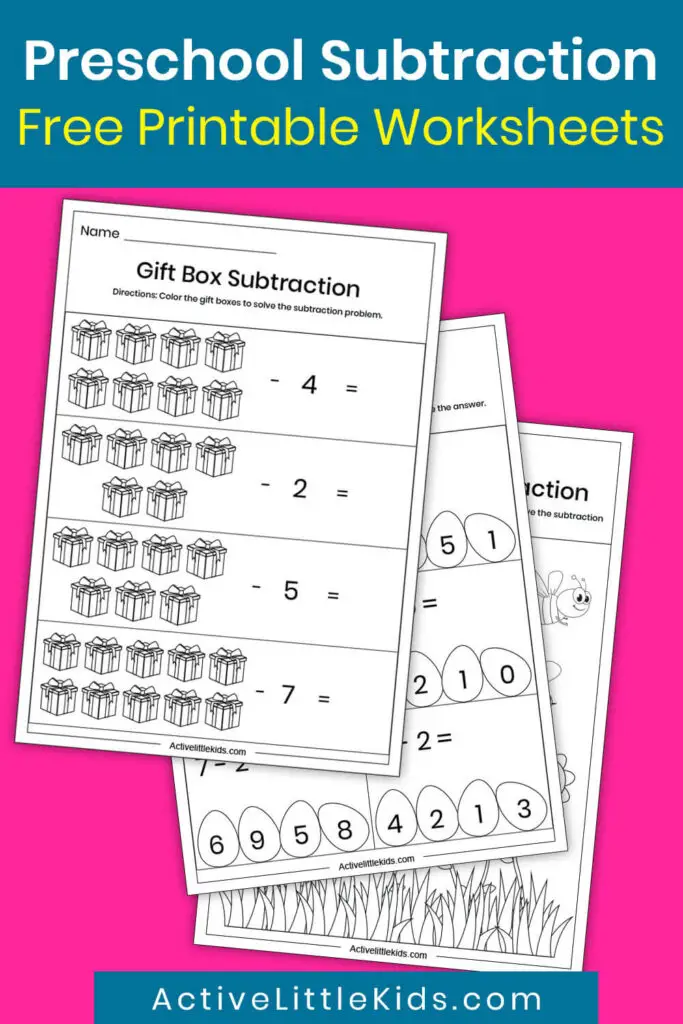 Subtraction printable worksheets for preschool
Just like I have created the preschool addition worksheets I have created these subtraction worksheets.
If kids have finished the addition worksheets you can use these as the next step in teaching subtractions.
I have kept the theme of these worksheets exactly the same as the addition worksheets so kids can follow up easily.
Bee and flower subtraction worksheets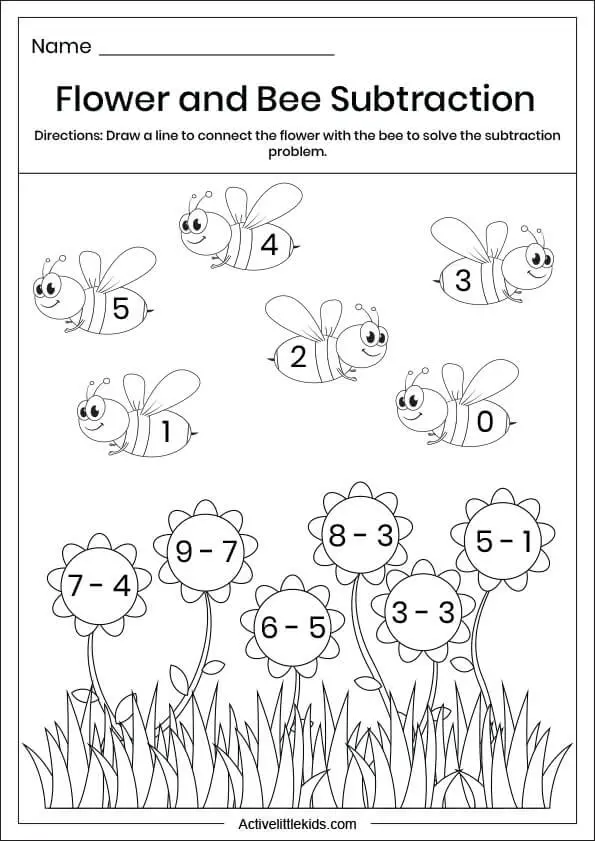 If kids have performed my previous addition worksheets then they can easily do this one.
They have to connect the flower with the correct bee to solve the subtraction problem.
Free egg subtraction worksheets
In this worksheet, kids will solve the subtraction problem by coloring the correct egg.
Gift box subtraction printables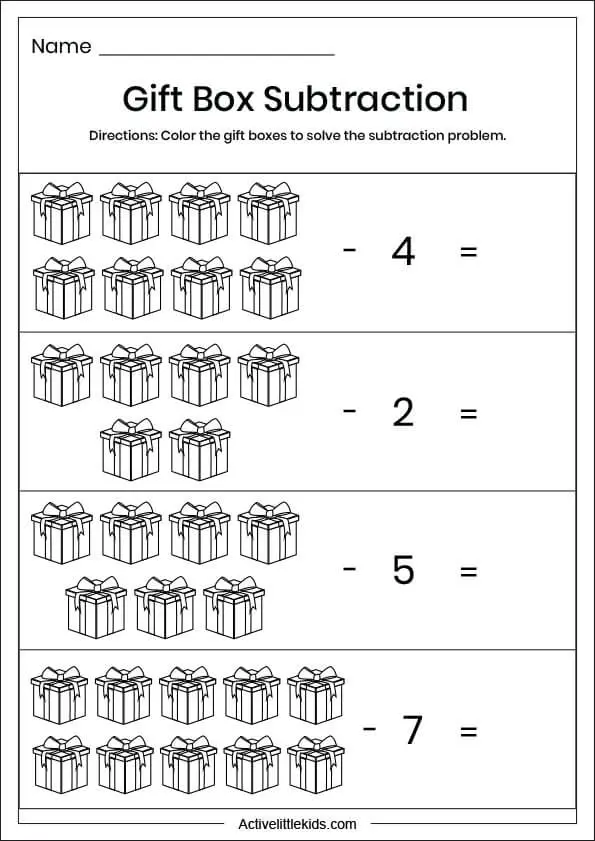 To solve this gift box subtraction problem, kids will have to color the equal number of gift boxes according to the mentioned number and write the answer.
I would highly suggest you to use both of my free preschool addition and subtraction worksheets together.
Enjoy!
Other preschool worksheets
Long and short worksheet for preschool
Free preschool math worksheets
Free alphabet tracing worksheets
Counting worksheets for preschool
Coloring worksheets for preschool
Big and small worksheets for preschool
Note: These free printable worksheets are for personal or classroom use only. Altering or redistribution is not allowed in any way.