Free alphabet tracing worksheets
Are you looking for alphabet tracing worksheets to improve your kid's alphabet writing skills?
If so then these free worksheets can be really helpful to you.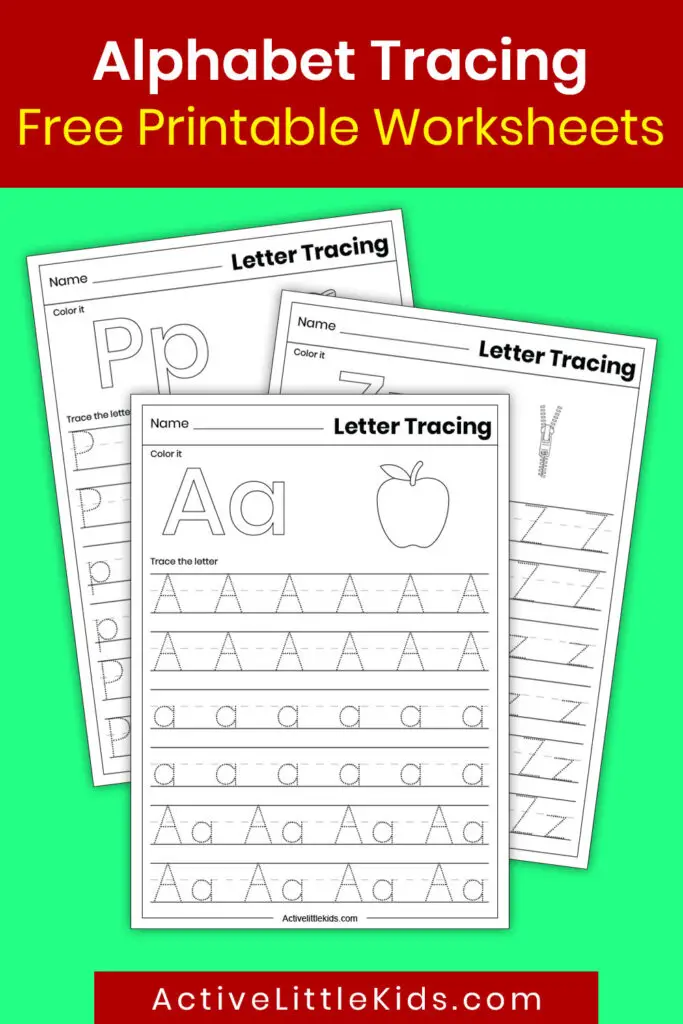 Free alphabet tracing printables
This alphabet tracing worksheet can be used for both preschool and kindergarten students.
This is a complete 26 pages A-Z tracing worksheet.
In this worksheet, kids will be able to learn to trace both uppercase and lowercase letters.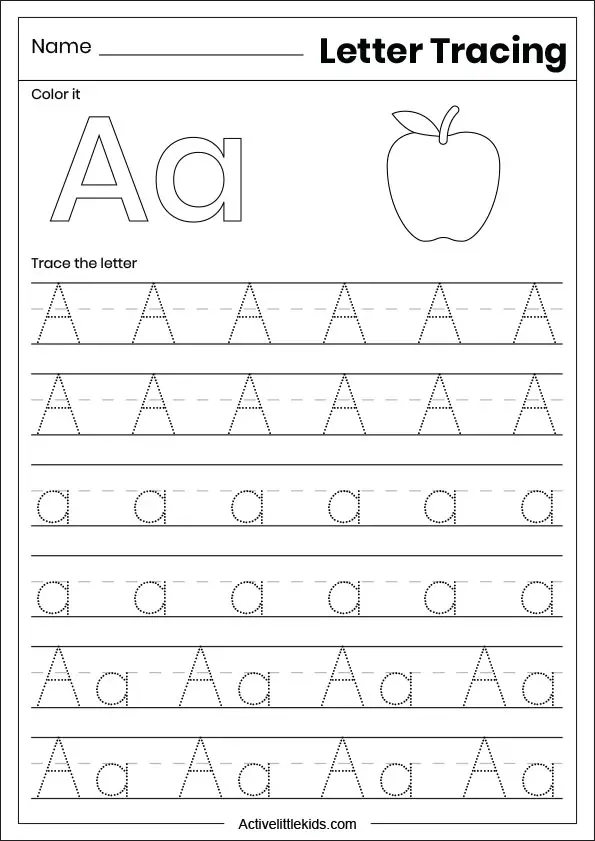 To make this tracing activity more interesting for kids I have included some coloring activity too.
At the top kids will color both the alphabets first, I've included alphabet-related pictures on each page too.
So kids can recognize the picture and color as well.
Then they will start tracing the uppercase letters, I have given two lines for each combination of letters so kids can have a good amount of practice.
Then they will start tracing the lowercase letters.
And finally, I have combined both uppercase and lowercase letters together, kids will trace two lines of these too.
You can download the pdf from the link below.
I have more free worksheets for kindergarten feel free to check them too.
But if you want a complete bundle for kindergarten or preschool students then don't forget to check my Kindergarten bundle(250+ pages) and Preschool bundle (130+ pages).
Note: These free printable worksheets are for personal or classroom use only. Altering or redistribution is not allowed in any way.
Other alphabet worksheets