Kindergarten writing worksheets for free
Do you want some free writing worksheets to improve your kindergartener's writing skills?
Check these free writing worksheets this might help you out.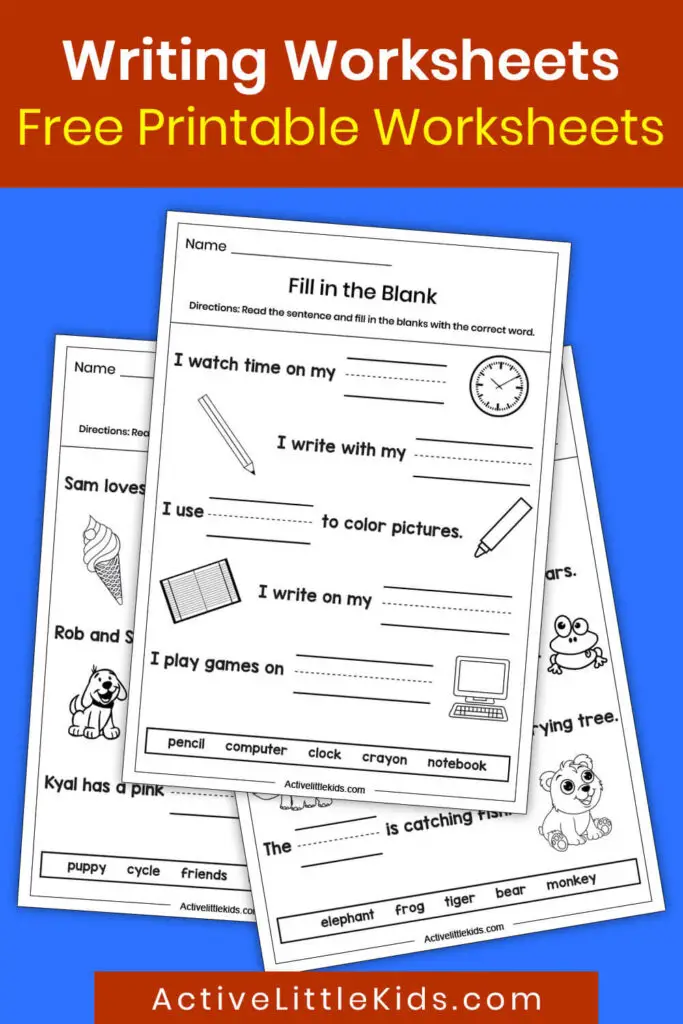 Free writing worksheets for kindergarten
These free writing worksheets will give your kindergarten students decent writing practice and also teach them some new words.
I've created fill in the blank writing worksheet on different themes like myself, my friends, animals, transport and food.
There are five pages and on each page, there is five fill in the blank activity.
I have given a word list on each page and each sentence has a picture so kids can easily recognize it and write it.
This way they learn to read and write some new words and recognize them by pictures as well.
Writing worksheets for kindergarten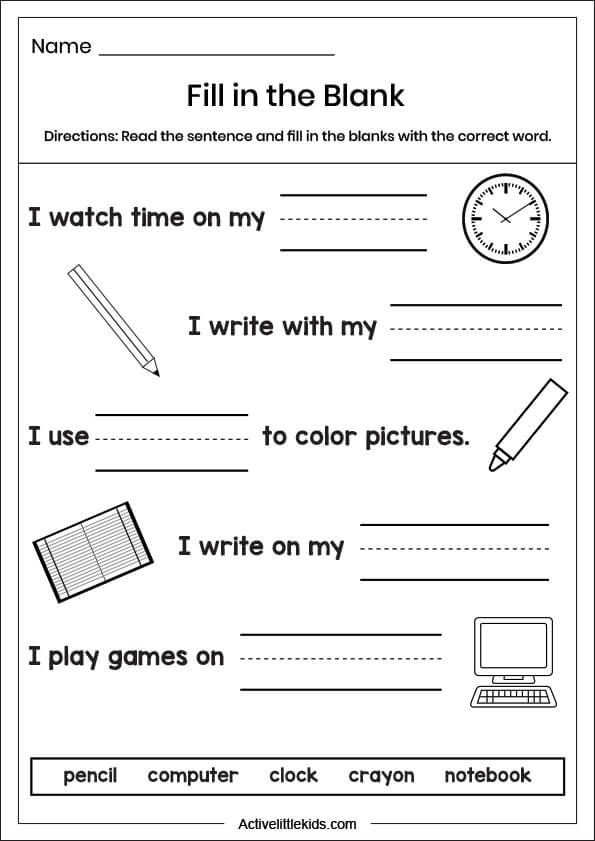 Friends writing worksheet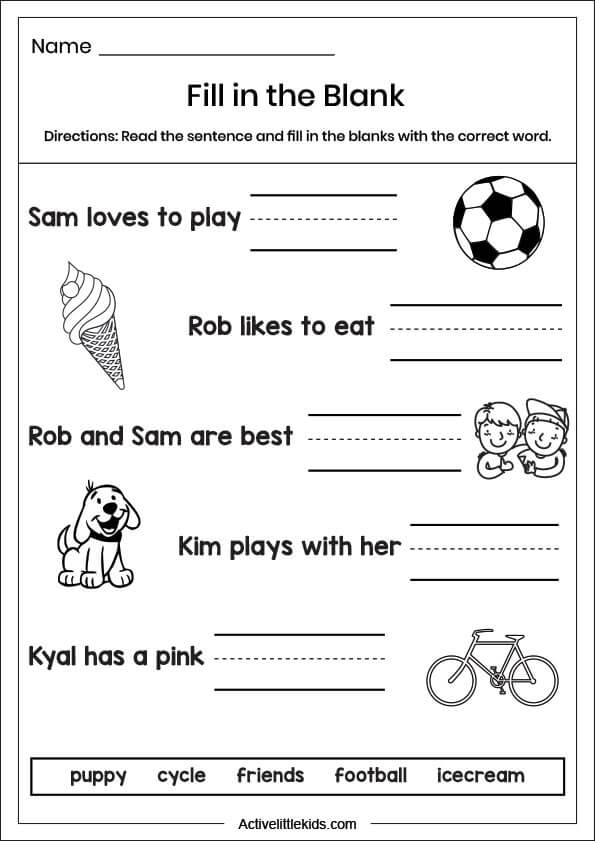 Free animals fill in the blank worksheet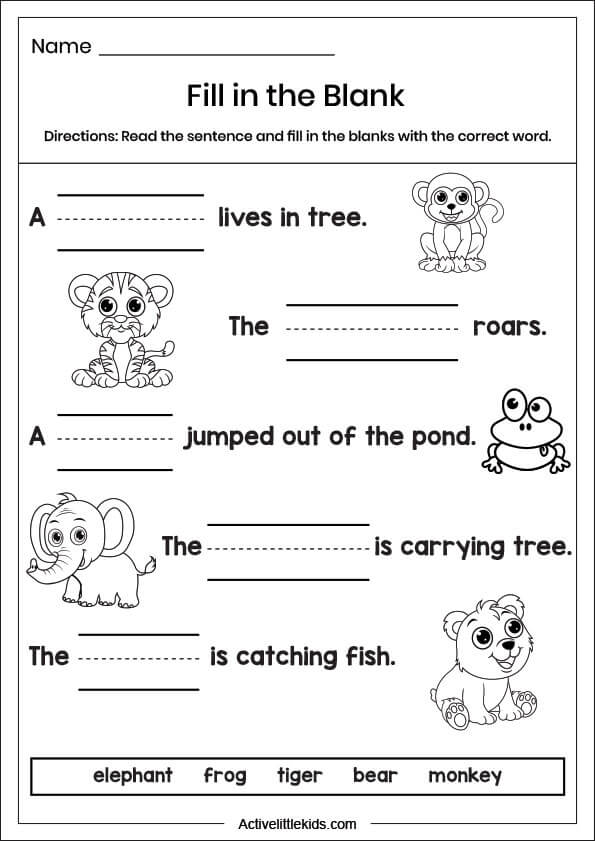 Writing worksheet about transport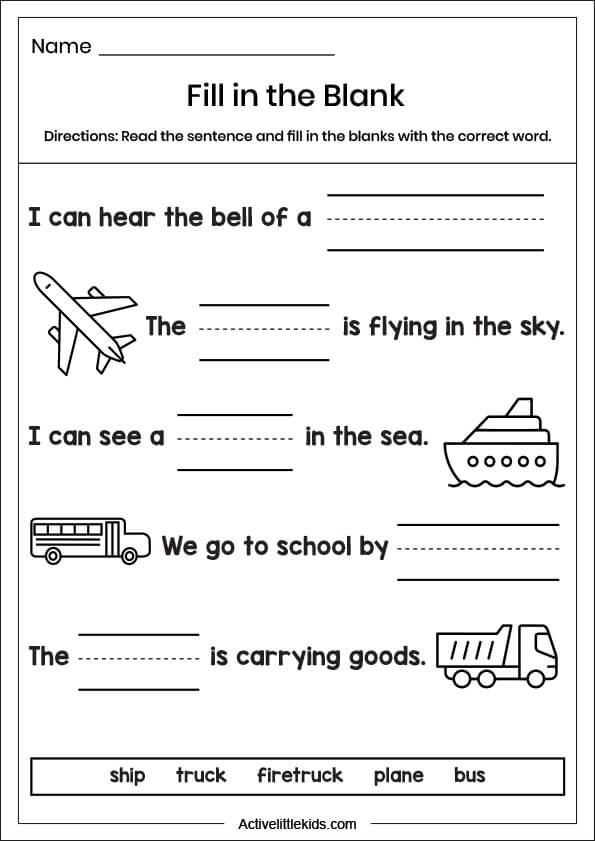 Food fill in the blank worksheet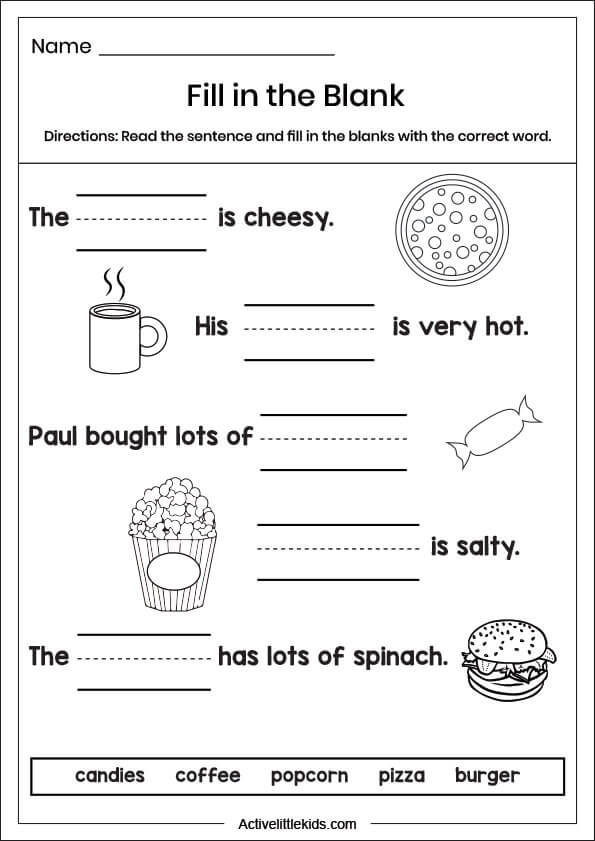 I hope these worksheets can help your kids in improving their writing skills.
Enjoy!
Other writing worksheets
Note: These free printable worksheets are for personal or classroom use only. Altering or redistribution is not allowed in any way.
Other kindergarten worksheets