Free addition worksheets for kindergarten
Are you looking for some free addition worksheets for your kindergarteners then this free worksheet can help them.
Using this free addition worksheet they can practice addition to 10.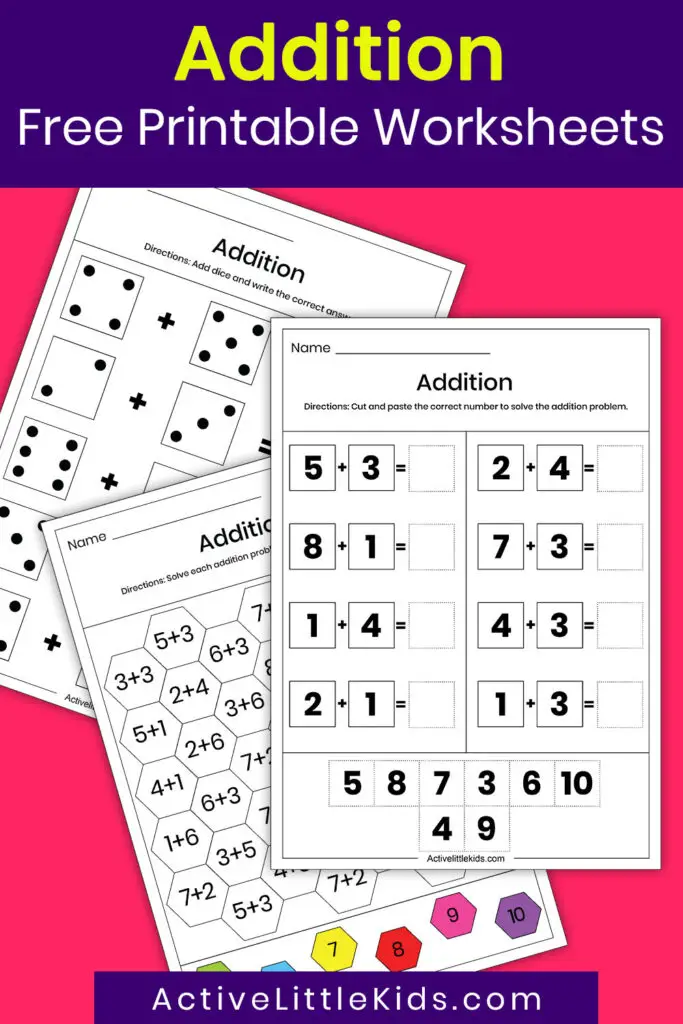 Get the 24 pages Addition and Subtraction Worksheets Bundle for just $4!
Free addition worksheets for kindergarten
In this free worksheet, you will find three pages, which include color addition, cut and paste addition, and dice addition worksheets.
Color addition worksheet for kindergarten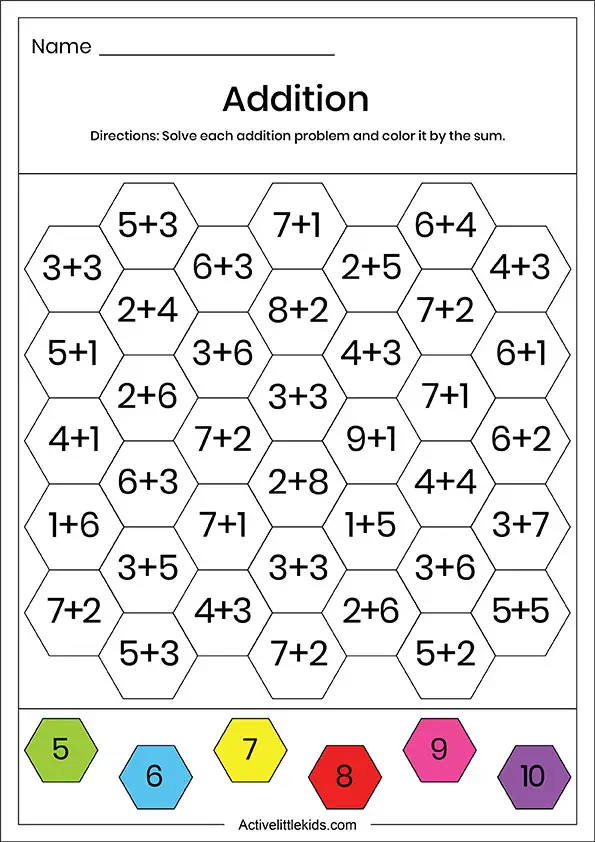 This is a color addition worksheet and kids would really enjoy doing this.
In this worksheet, your kindergarteners need to do the addition first and then fill the polygon with the respective sum color.
Cut and paste addition worksheet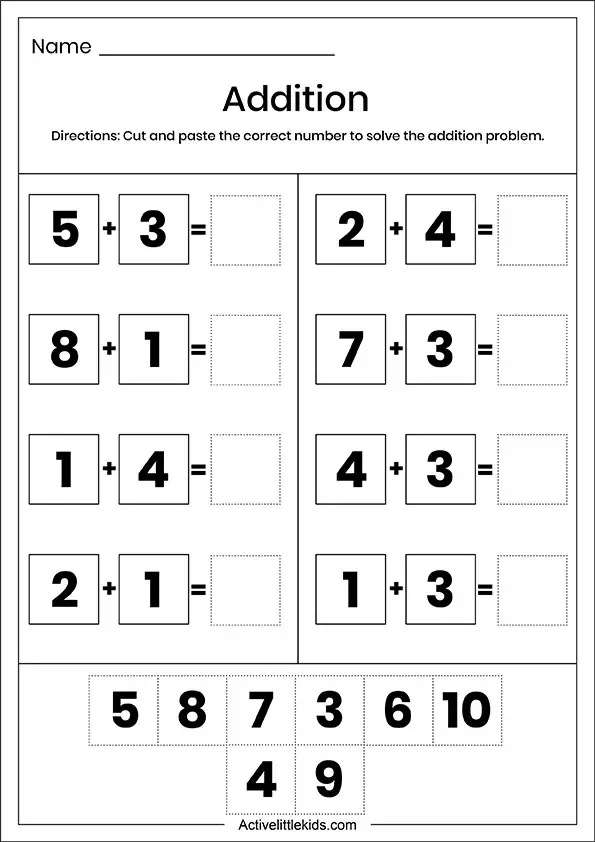 In this cut and paste worksheet, kids need to perform the addition first and then cut and paste the correct answer.
Dice addition worksheet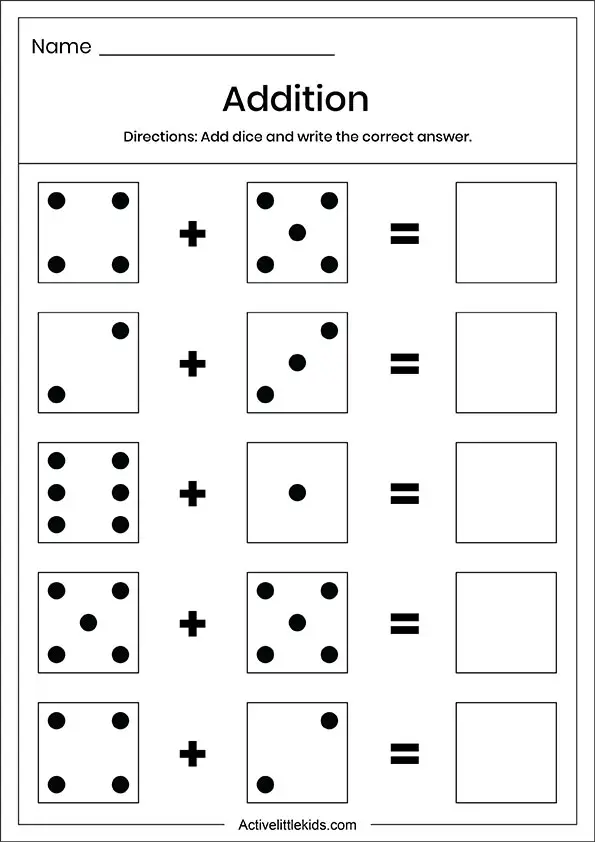 For this particular worksheet, your little ones need to count the dice and add them then write the correct answer in the respective box.
I hope your kindergarten kids will love it.
Don't forget to check my free preschool addition worksheets too.
Other Free Addition Worksheets
Free math worksheets for kindergarten
Fall addition worksheets for kindergarten
Summer addition worksheets for kindergarten
Spring addition worksheets for kindergarten
Note: These free printable worksheets are for personal or classroom use only. Altering or redistribution is not allowed in any way.