Subtraction chart for kindergarten
Free subtraction chart for kindergarten!
Are you looking for a subtraction chart to improve your kindergarteners' subtraction skills?
Then check this free worksheet.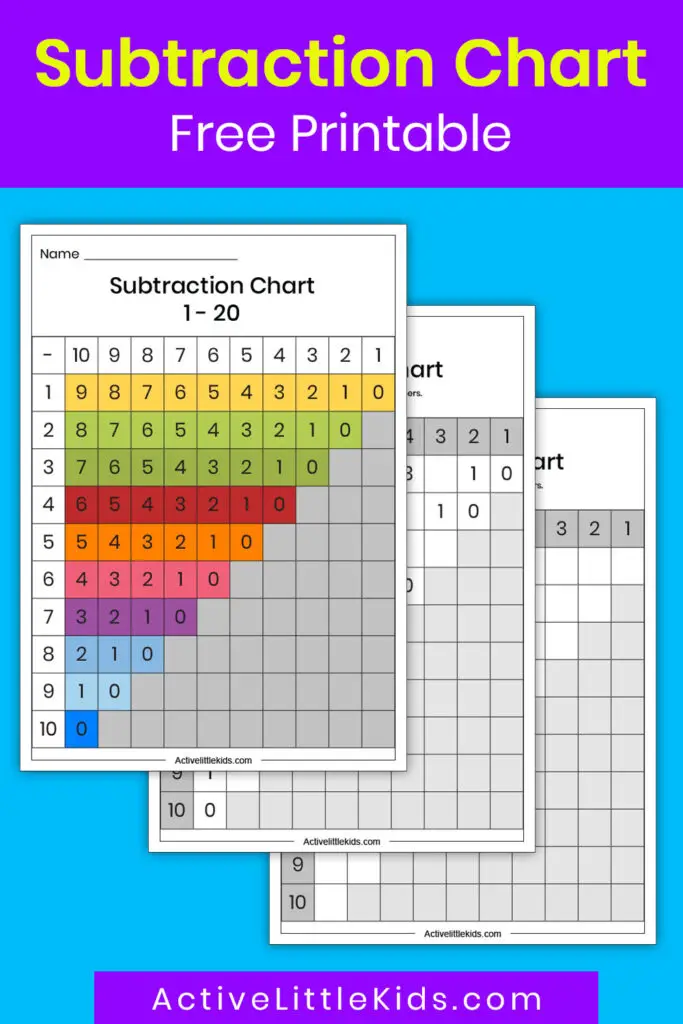 Subtraction chart for kindergarten
Just like the addition chart I've created a subtraction chart for 1 -20.
While teaching subtraction to your kindergarteners you or kids themselves can use this free chart as a reference.
The chart is very easy to use, to subtract any numbers between 1 – 20 use the top row and left column of the numbers until they meet.
This chart includes two additional worksheets so kids can practice and learn to create the chat themselves.
I hope this chart can help you.
Subtraction chart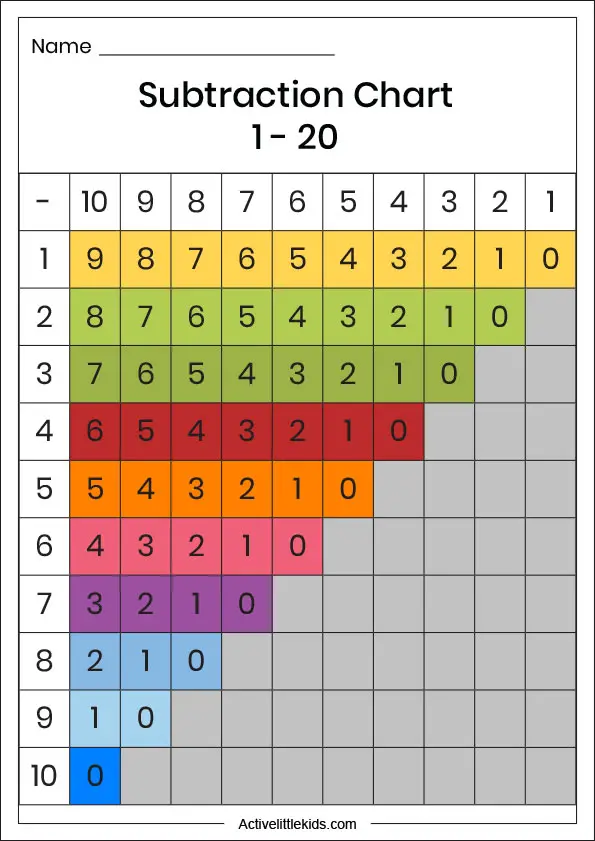 Subtraction chart worksheet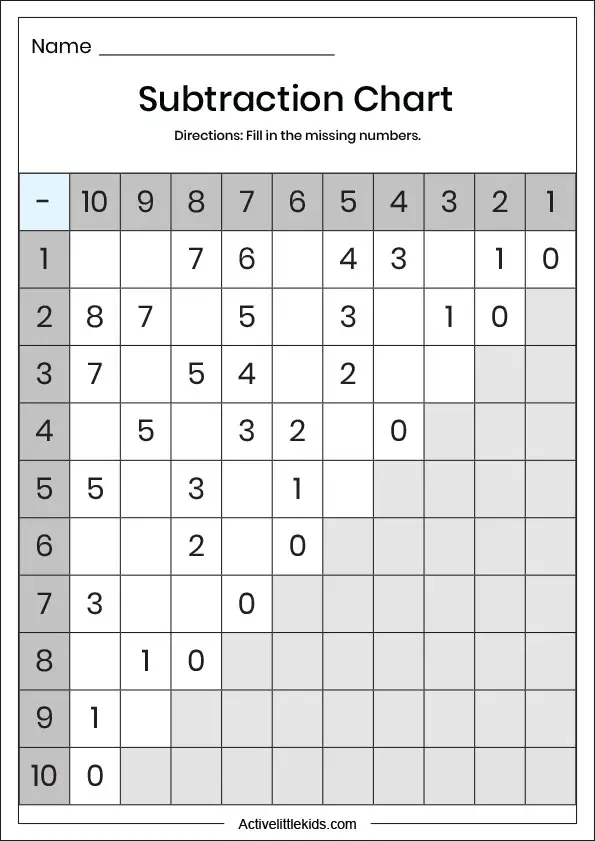 Blank subtraction chart worksheet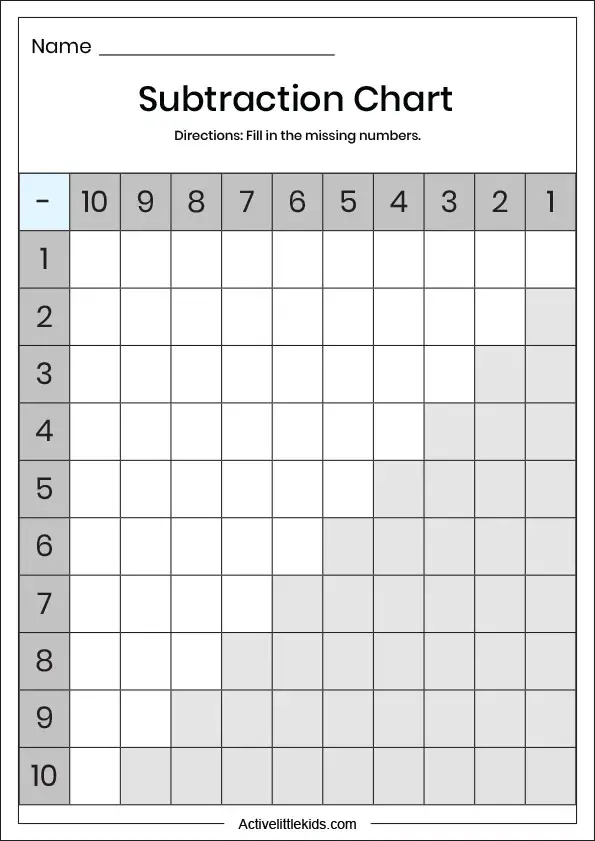 Note: These free printable worksheets are for personal or classroom use only. Altering or redistribution is not allowed in any way.