Free phonics worksheets for kindergarten
If your kid is ready to start reading and writing then check these free phonics worksheets.
These worksheets will help your kids in reading and writing.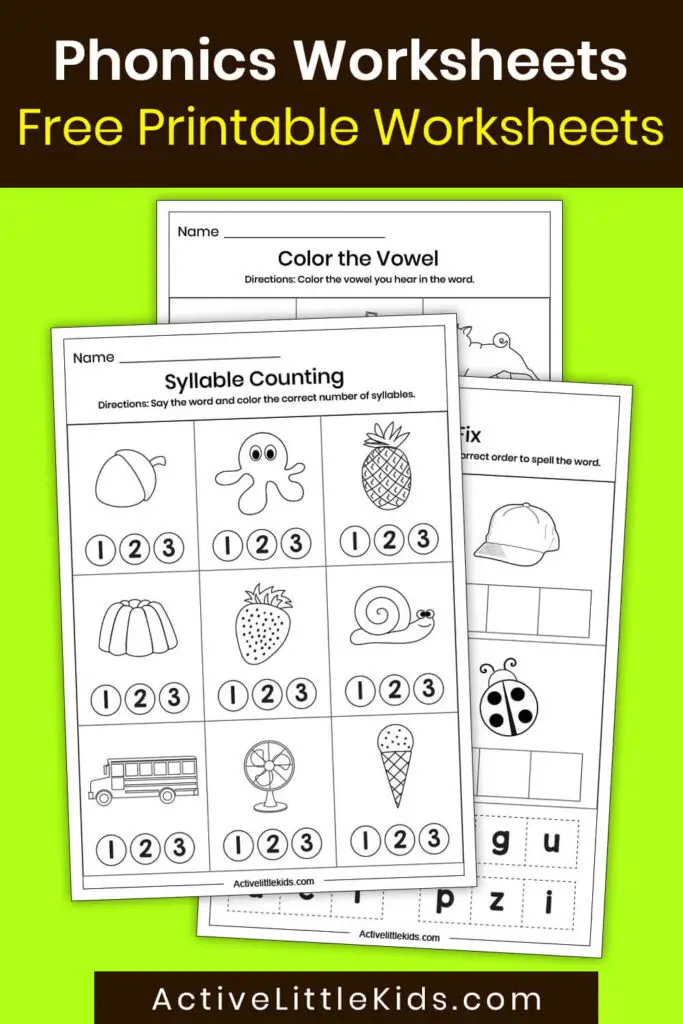 Kindergarten phonics worksheets
In this free five page worksheet, I've created these worksheets around various activities such as CVC, vowels, building words, beginning sounds, and syllables.
But if you are looking for a complete bundle you can check my 200+ pages kindergarten bundle.
These worksheets are designed for kindergarten students and when kids start to read phonics is a good way to start.
My free phonics worksheets for kindergarten will give them a good start in this regard.
Following are the preview of the worksheets included.
Color the vowel worksheet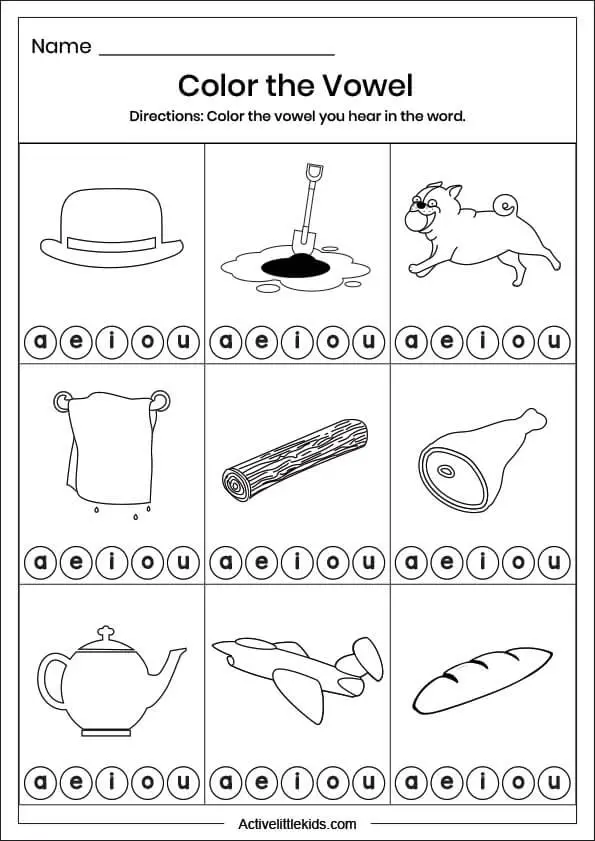 This is a worksheet around vowels, here kids will see the pictures, and then they have to identify and color the vowel in the word.
This activity will give them good practice on vowels but if you want more vowel worksheets you can check my free missing vowel worksheets.
Free mix and fix worksheet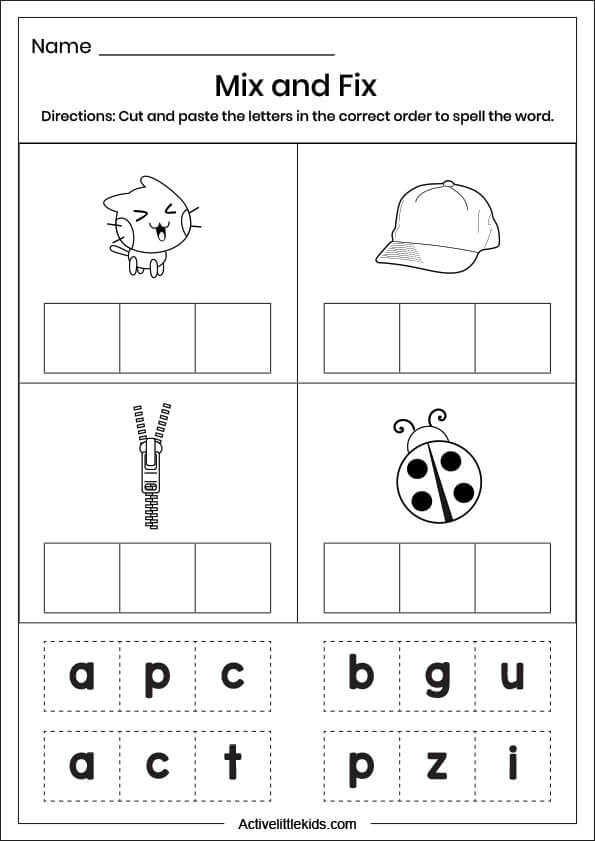 In this mix and fix worksheet, kids will have to cut the letters and unscramble them to form the word according to the image.
This will give kids some spelling practice.
Build a CVC word worksheet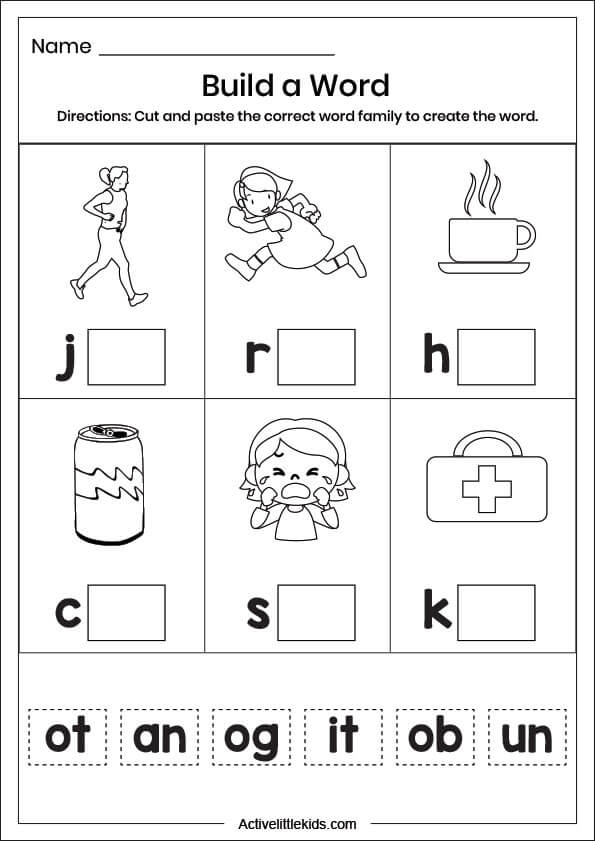 This is a CVC worksheet, here kids will learn words of different CVC word families.
Kids will have to cut and paste the CVC words in the correct box to build the word.
Coloring beginning sound worksheet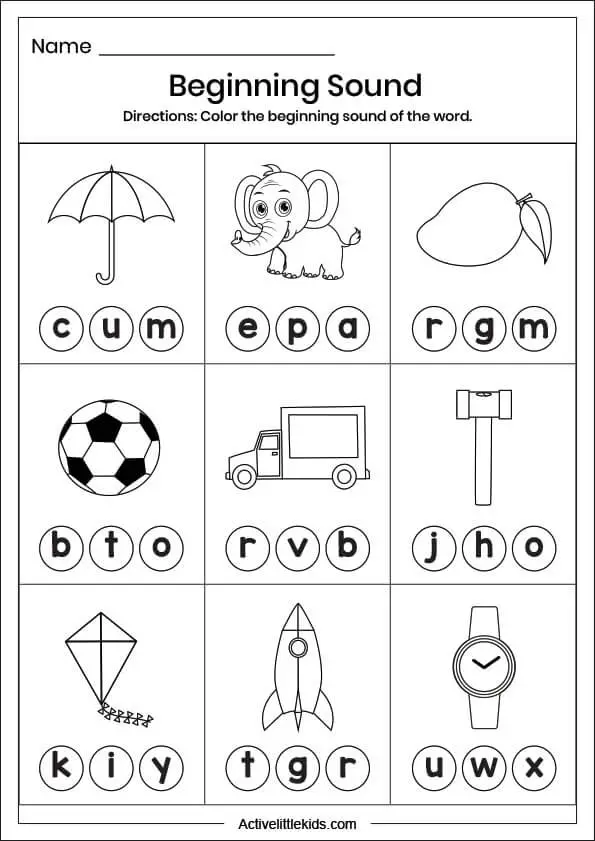 In this beginning sounds worksheet, kids will have to color the beginning sound of each image.
If you want more beginning sound worksheets feel free to check my beginning sounds worksheet.
Free syllable counting worksheet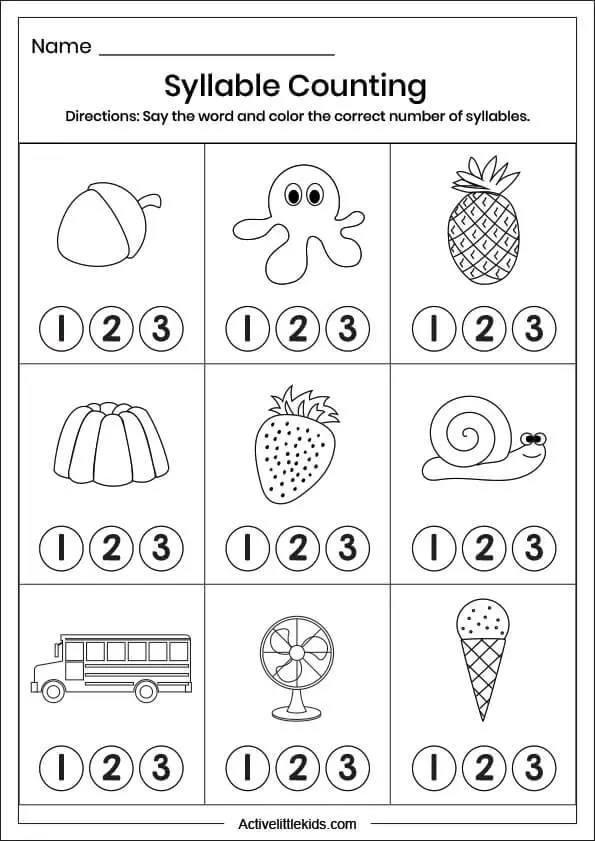 This worksheet is around syllables, hopefully, this will give your kids good practice in learning syllables.
Here kids will have to say the name of each picture and count the syllables then color the correct number.
I hope these various phonic activities will be a good starting point for your kids in learning phonic words.
You can download the pdf from the link below.
Note: These free printable worksheets are for personal or classroom use only. Altering or redistribution is not allowed in any way.
Other kindergarten worksheets