Spring ten frame worksheets for kindergarten
Let your kindergarteners practice some math this spring with these free spring ten frame worksheets.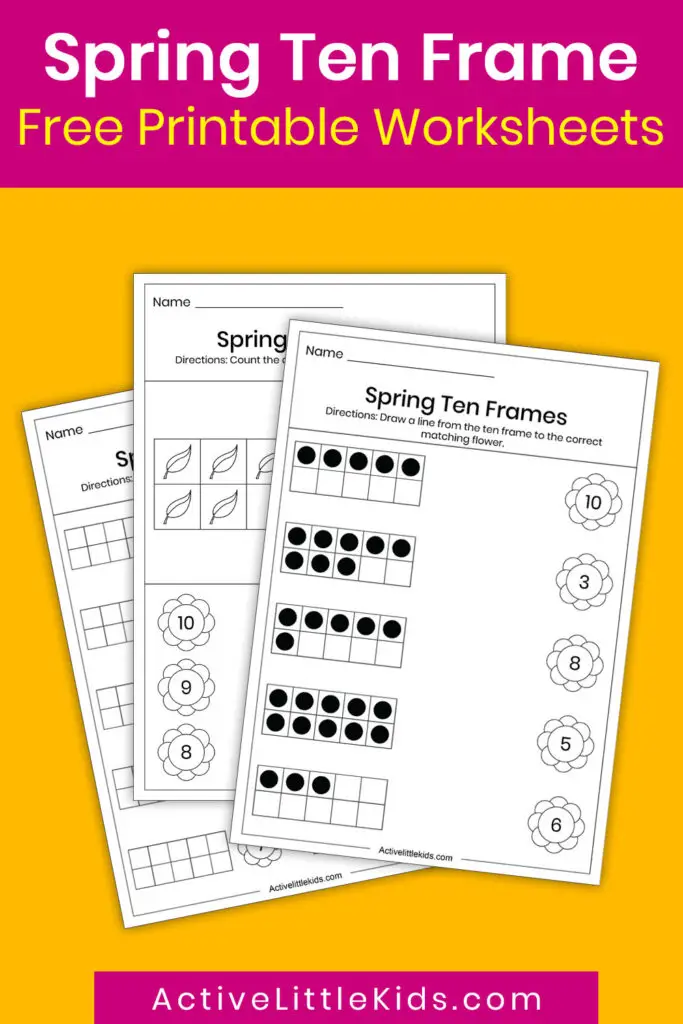 Get the complete Kindergarten Bundle (250+ pages) for just $10!
Free spring ten frame worksheets
Ten frame activities will help kids improve their counting and observation skills.
Keeping that in mind I have created three different ten frame activities in this four-page worksheet.
You can download the free worksheet by clicking on the button at the bottom of the page.
Ten frames count and color worksheet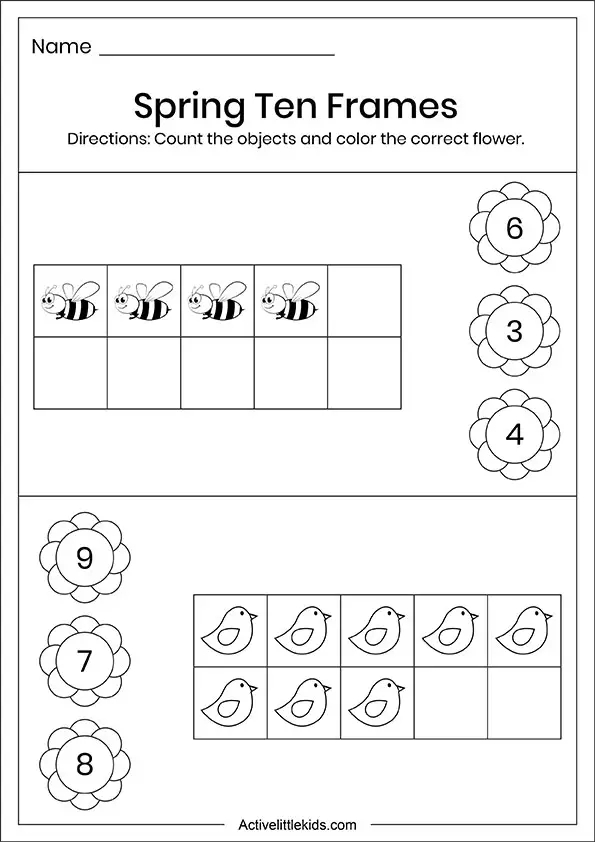 This is the first activity where kids will count the number of objects in the ten frames and color the flower with the correct number.
Spring ten frame matching worksheet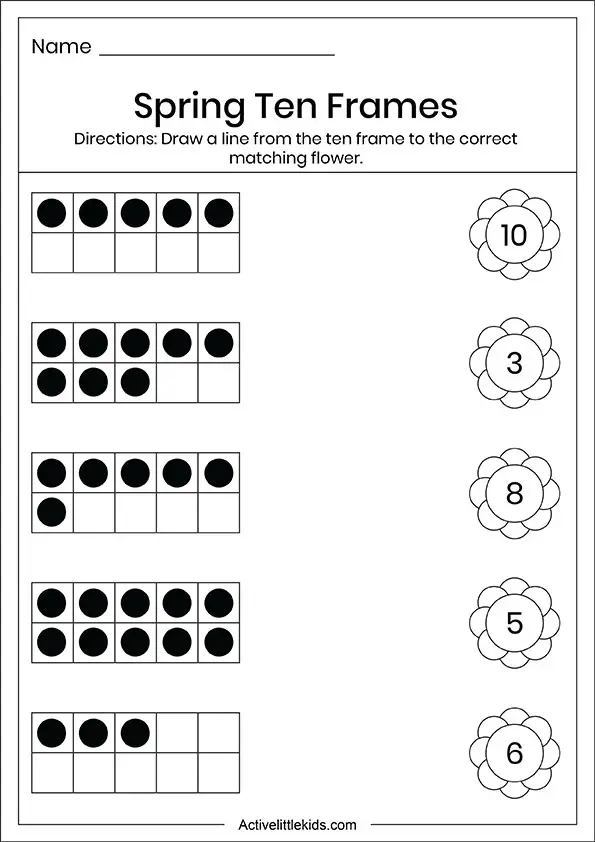 In this worksheet, your kindergarteners will count the dots in the ten frames and draw a line to match with the correct flower.
Ten frame color it worksheet for kindergarten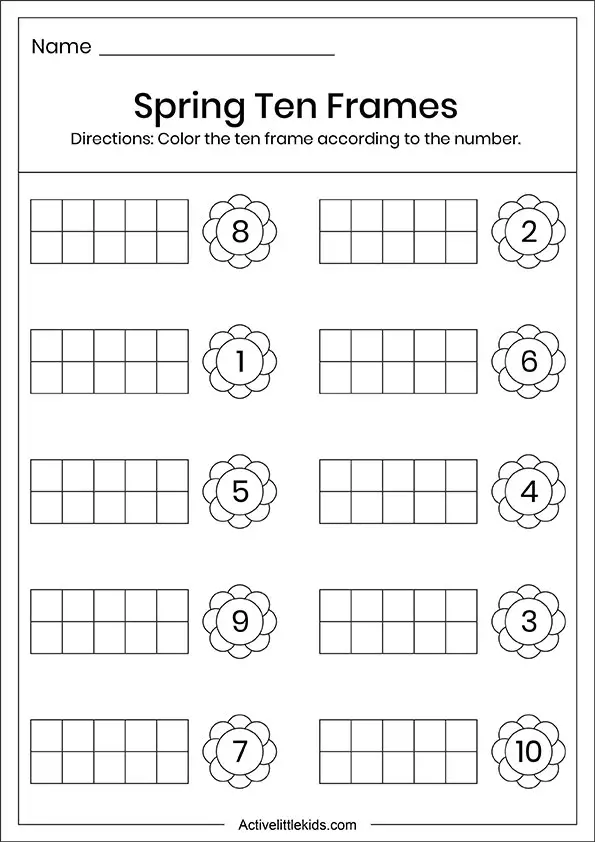 In this final worksheet, kids will simply color the ten frames according to the number.
I'm very much sure kids will find it interesting doing these activities.
Other Worksheets
Spring pattern worksheets for kindergarten
Spring matching worksheets for preschool
Free spring color by number worksheets
Spring addition worksheets for kindergarten
Free spring tracing lines worksheets
Spring measurement worksheets for kindergarten
Spring dot to dot for kindergarten
Spring spot the difference printable
Spring trace and color worksheets
Spring subtraction worksheets for kindergarten
Note: These free printable worksheets are for personal or classroom use only. Altering or redistribution is not allowed in any way.