Free Summer math worksheets
Free summer math worksheets for kindergarten.
This summer, do you want free math worksheets to provide math practice for your kindergartener? These free math worksheets can help you.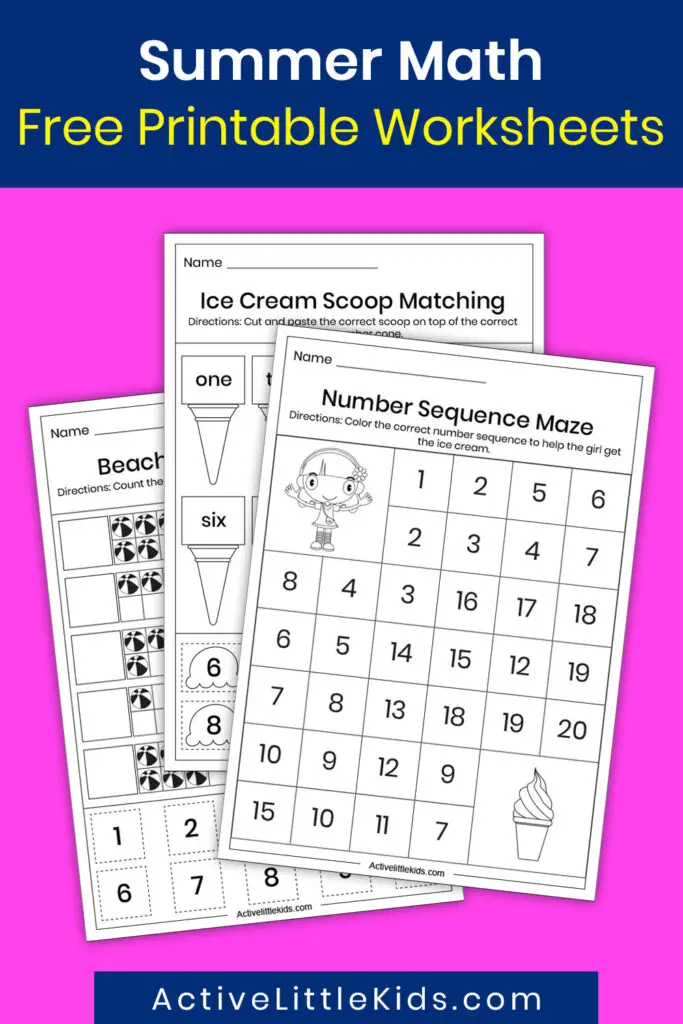 Get the complete Kindergarten Bundle (250+ pages) for just $10!
Summer math printables
I have created this free math worksheet especially for summer.
I have used images of ice cream, beach balls in these worksheets so kids will enjoy doing it.
There are three different math activities in this worksheet for kids to improve their mathematical skills.
Ice cream scoop matching worksheet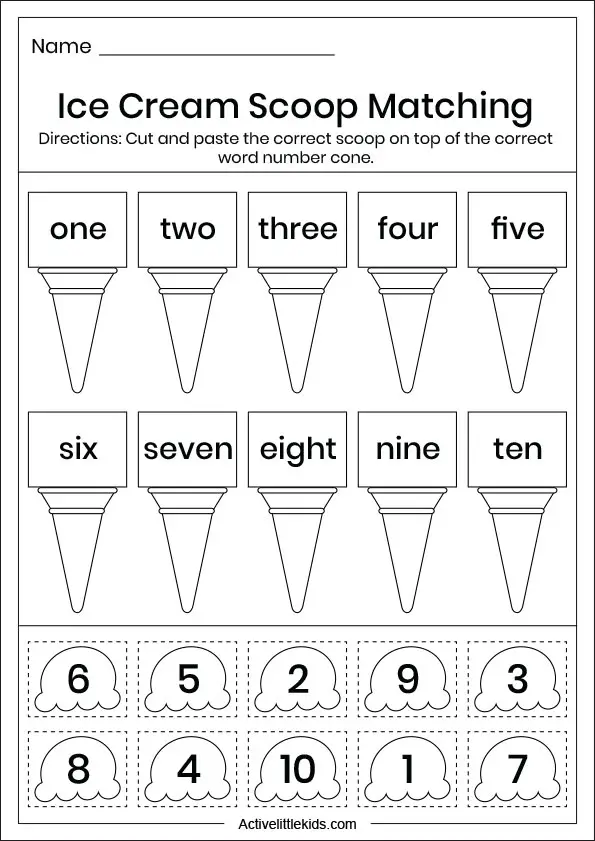 In this worksheet, kids will read the word numbers and then cut and paste the correct scoop number. This will help them in learning 1-10 in number as well as in words at the same time.
Beach ball ten frames worksheet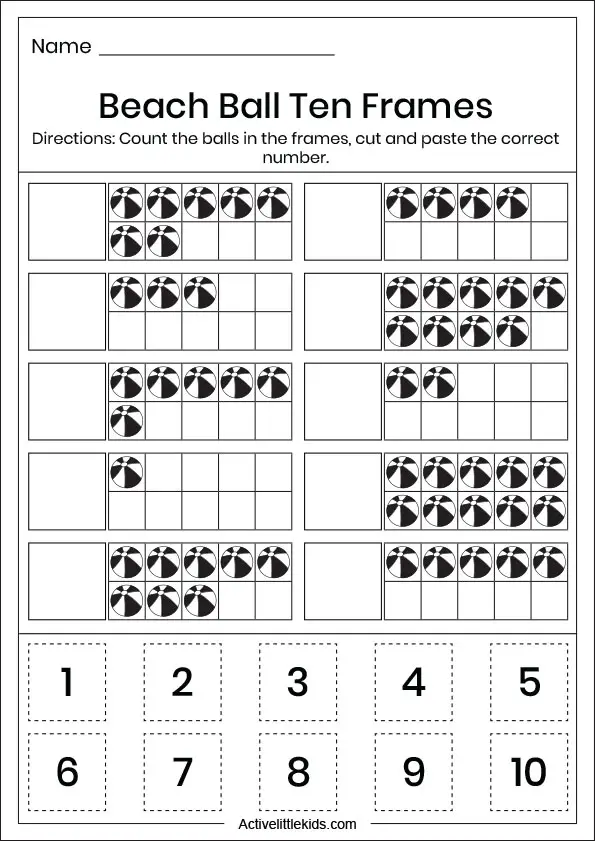 For this worksheet kids will count the balls in the ten frames, then they need to cut and paste the correct number beside it.
Free number sequence maze worksheet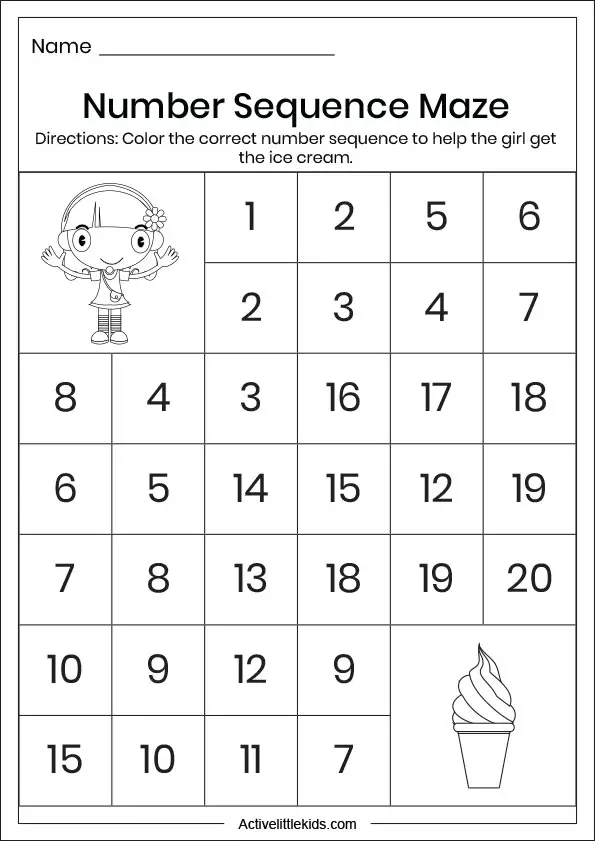 This an interesting activity and I'm sure kids really enjoy this one in particular.
In this worksheet, kids will need to find the correct path to help the girl get the ice cream.
For this, they have to find the correct sequence from 1-20 and color it.
I hope kids will really like it.
Other Summer Worksheets
Summer trace and color worksheets
Summer I spy worksheets for kindergarten
Summer dot to dot for kindergarten
Summer addition worksheets for kindergarten
Summer pattern worksheets for kindergarten
Free summer coloring worksheets
Summer counting worksheets
Summer subtraction worksheets for kindergarten
Note: These free printable worksheets are for personal or classroom use only. Altering or redistribution is not allowed in any way.