Matching upper and lowercase letters worksheets
Do you want your kindergarten students to teach upper and lowercase letters?
Then these upper and lowercase letter matching worksheets can help you.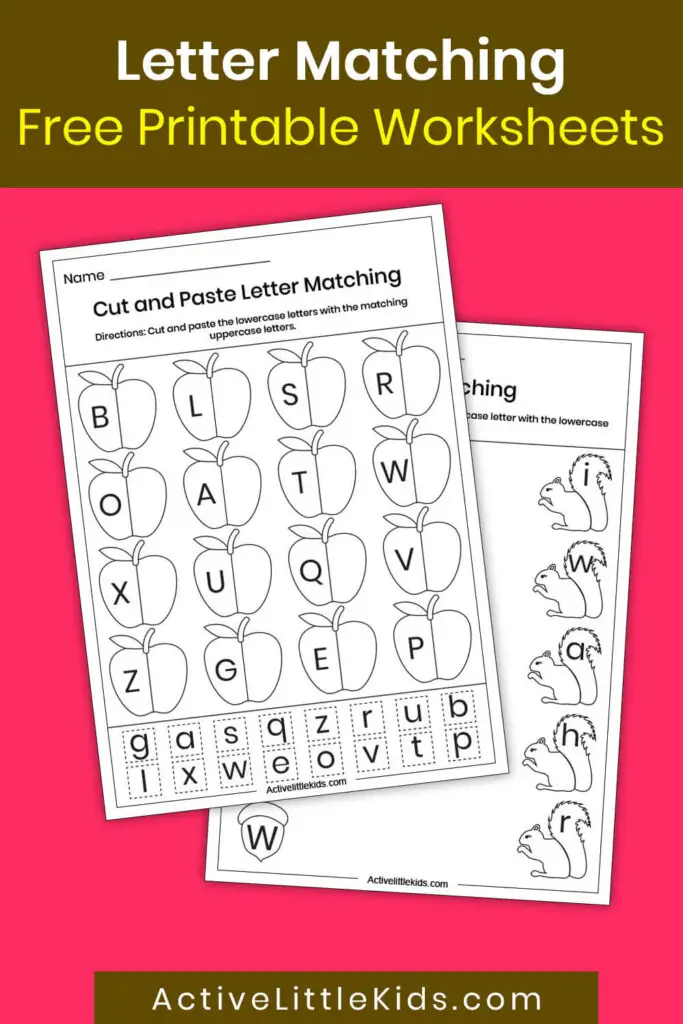 Free lower and uppercase matching worksheets
When kids learn to write small or lowercase letters after learning uppercase letters sometimes they get confused between uppercase and lowercase letters.
To solve this problem upper and lowercase matching can be a great exercise for kids to recognize both the letters.
That is why I've created multiple letters matching worksheets in this free pdf.
In both the worksheets, I've used random letters instead of alphabetical order.
This way kids will be able to learn to recognize letters better.
Upper and lowercase letter matching worksheet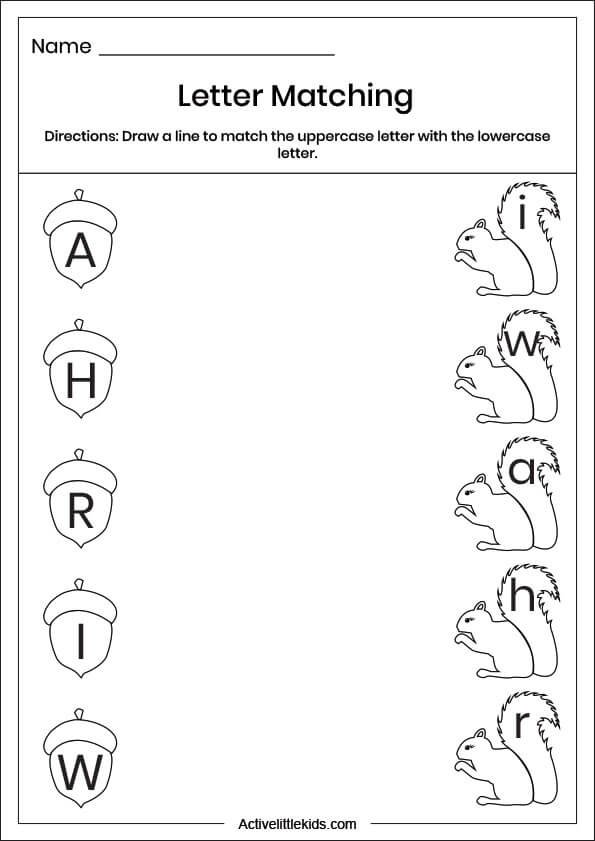 This is the first activity in this free pdf here kids will have to draw a line from the acorn to the squirrel to match the uppercase letter with the lowercase letter.
Cut and paste letter matching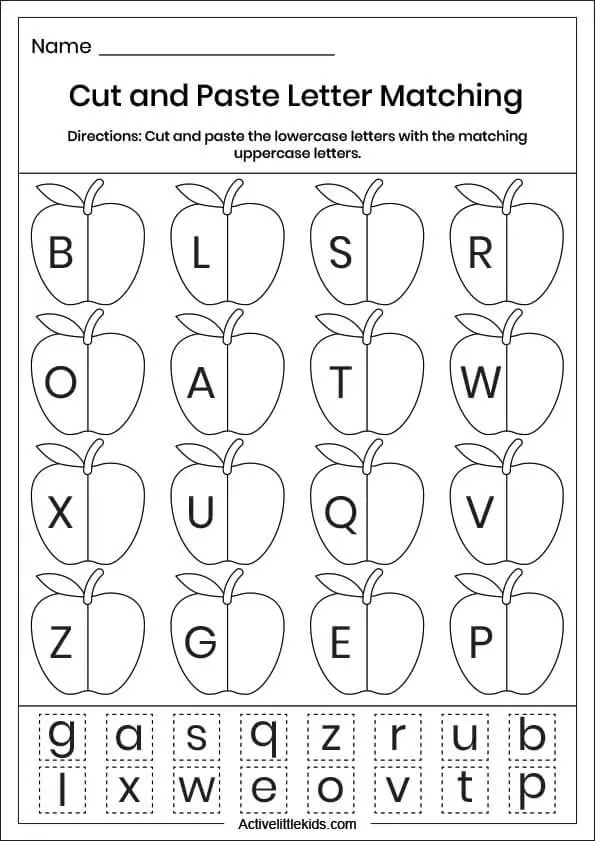 This is a cut and paste letter matching worksheet, here kids will have to cut and paste the lowercase alphabet with the correct uppercase alphabet.
I hope these worksheets can help your kindergarten students learn to distinguish between upper and lowercase letters.
If you want worksheets for letter writing you can check my free alphabet tracing worksheet.
Note: These free printable worksheets are for personal or classroom use only. Altering or redistribution is not allowed in any way.