Free Missing vowel worksheets for kindergarten
Free missing vowel printable worksheets for kindergarten.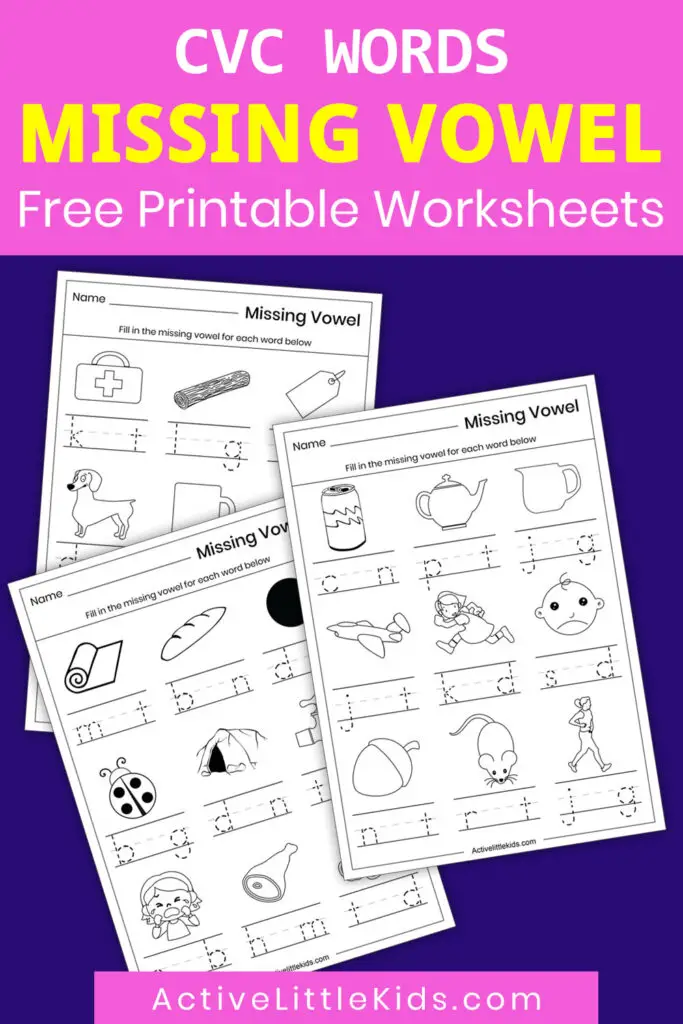 With this free worksheet kids will learn CVC words in an interesting way.
In this worksheet they will see the picture, identify it and then fill in the missing vowel below.
Missing vowel worksheets
This free worksheet has 5 pages and each page containing 9 CVC words.
For more fun after filling the missing vowel children's can color the each picture.
I hope you and your kids will like this free missing vowel worksheets, download and enjoy!
[elementor-template id="293″]