Free A to Z Worksheets for Kindergarten
Are you looking for free A to Z worksheets for kindergarten?
Alphabet worksheets can help kindergarten or preschool kids learn letters. So these free A to Z worksheets can be a great addition to your home schooling.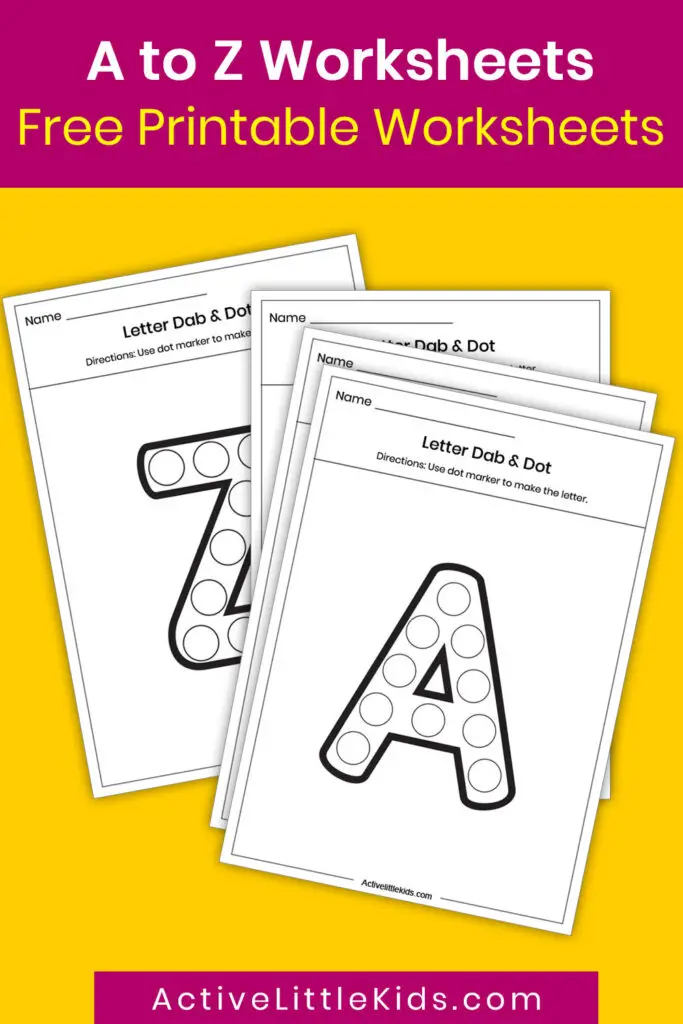 A to Z Worksheets
These A to Z are fantastic for kids learning their ABCs. Each worksheet focuses on one letter of the alphabet.
Kids can learn each alphabet through various fun activities such as letter tracing, letter coloring, object coloring, find the letter activity, dab and dot letters, word tracing and cut and paste letters.
I hope kids will like these free A to Z worksheets.
If you want more free resources for your kindergarten students, I highly recommend checking this comprehensive list of top 100 kindergarten blogs.
Spoiler alert my blog is also on the list.
Note: These free printable worksheets are for personal or classroom use only. Altering or redistribution is not allowed in any way.