Free syllable worksheets for kindergarten
Syllables are a very important activity that kindergarten students need to learn early.
These free syllable worksheets for kindergarten can be handy for you.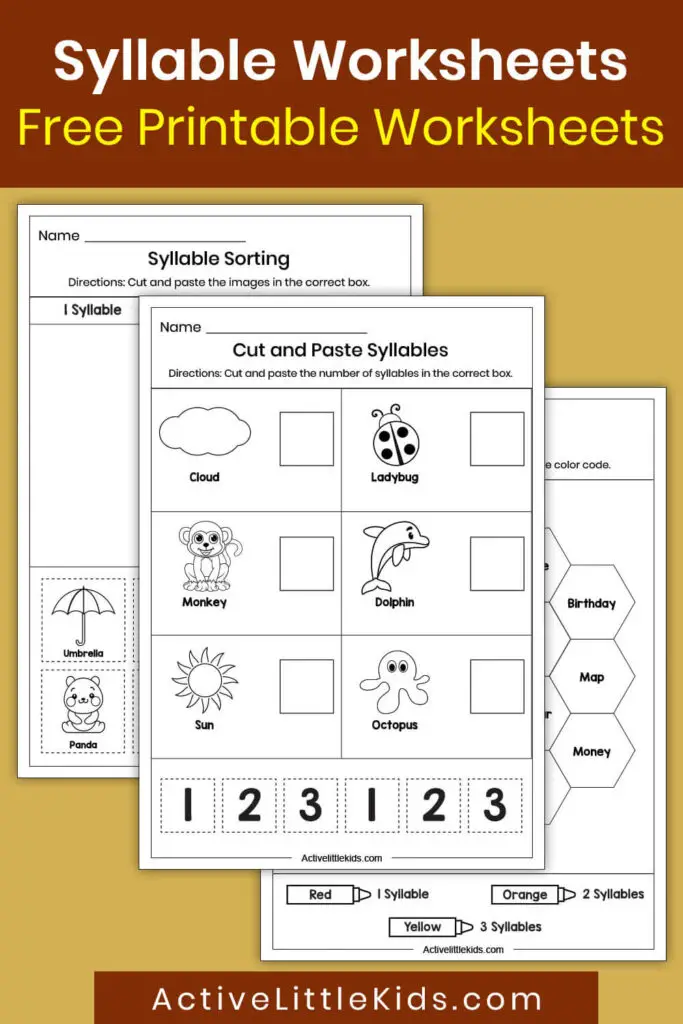 Kindergarten syllable worksheets
One of the best ways for teaching kids about syllables is to break the word into small parts.
So they can understand how the word is formed and this practice will also improve their spelling as well.
There are many different activities that can be created around syllables.
To make your task easier I've created some interesting syllable worksheets that will help kids learn syllables more easily.
Syllable sorting worksheet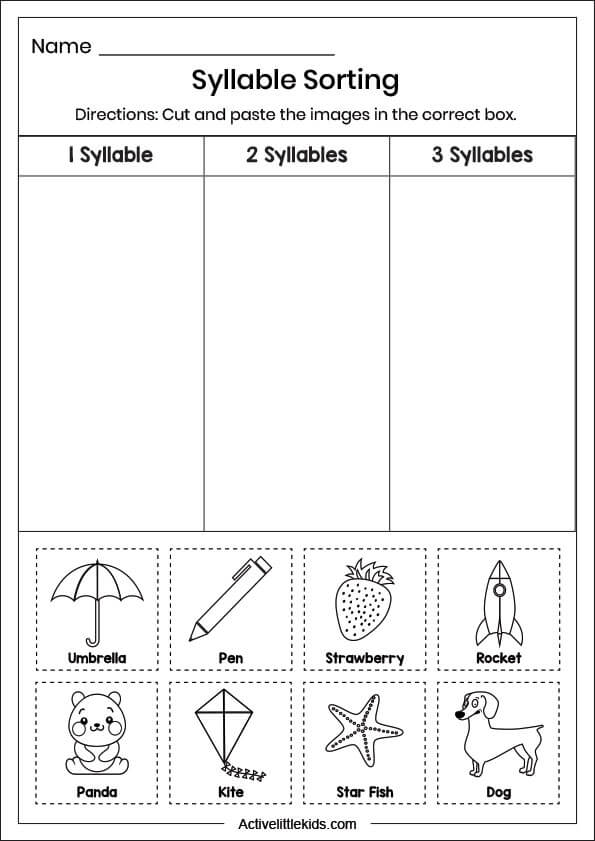 This is a syllable sorting worksheet, here kids will have to read the object names and find out the number of syllables it has.
The image names contain 1, 2, and 3 syllables. Kids will have to cut and paste the images in the correct box.
Cut and paste syllables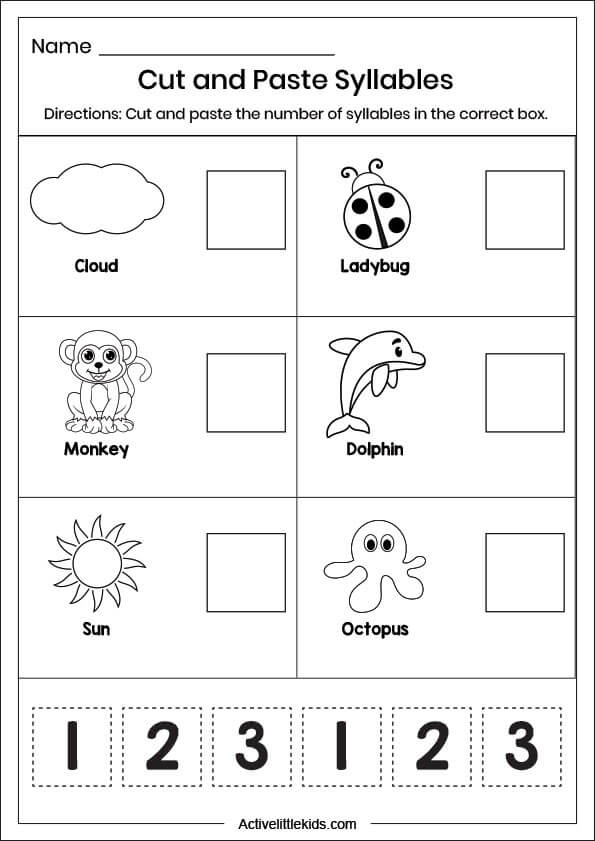 Again in this worksheet, there are image names with 1 to 3 syllables.
Kids need to identify them and then cut and paste the correct number in the box.
Color by syllables worksheet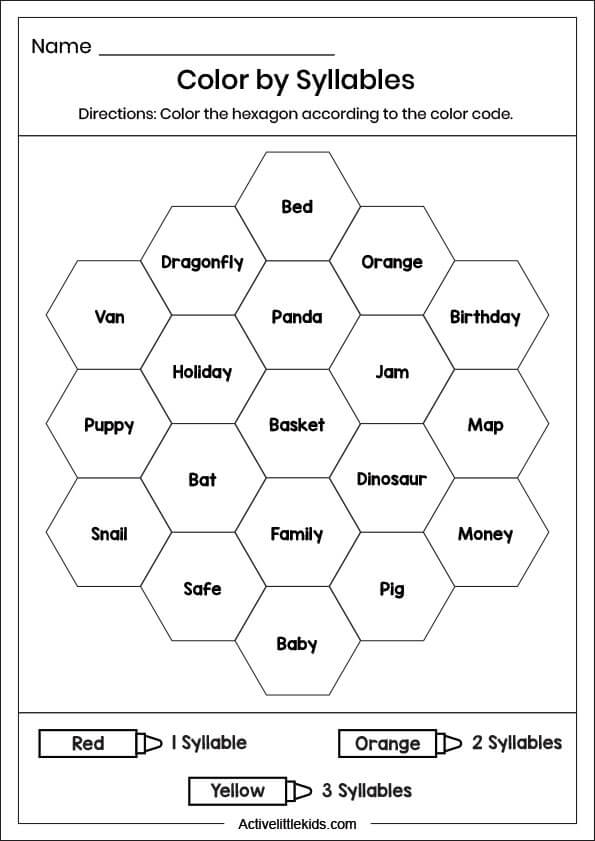 In this worksheet, there are names in each hexagon kids need to read each name and break them into small parts so they can find the number of syllables.
Once they find the number of syllables they need to color the hexagon according to the color code.
I hope these free syllable printable worksheets will help your kids in learning and practicing syllables.
Enjoy!
Note: These free printable worksheets are for personal or classroom use only. Altering or redistribution is not allowed in any way.
Other kindergarten worksheets