Hot and cold worksheets for preschool
Here is another special themed worksheet for preschool students. It is hot and cold worksheet.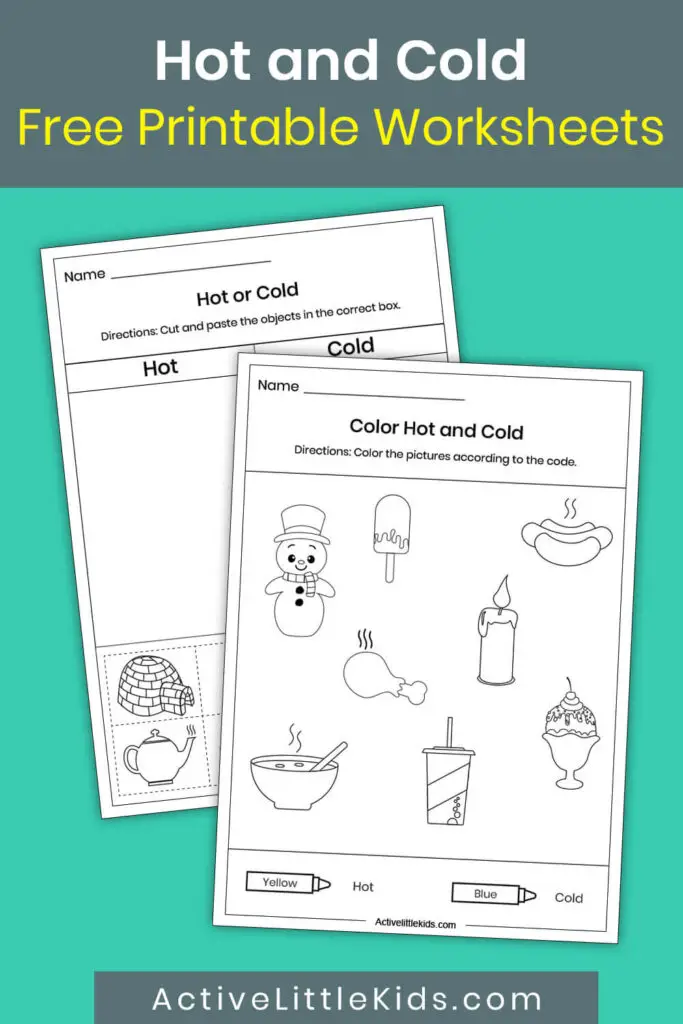 Free hot and cold worksheets
I have designed these worksheets around hot and cold, these will help kids in differentiating between cold and hot objects.
Kids often find hot or cold objects around them, it's a good exercise to teach them about it at an early age.
There are two pages in this free pdf with two different activities.
Hot or cold sorting worksheet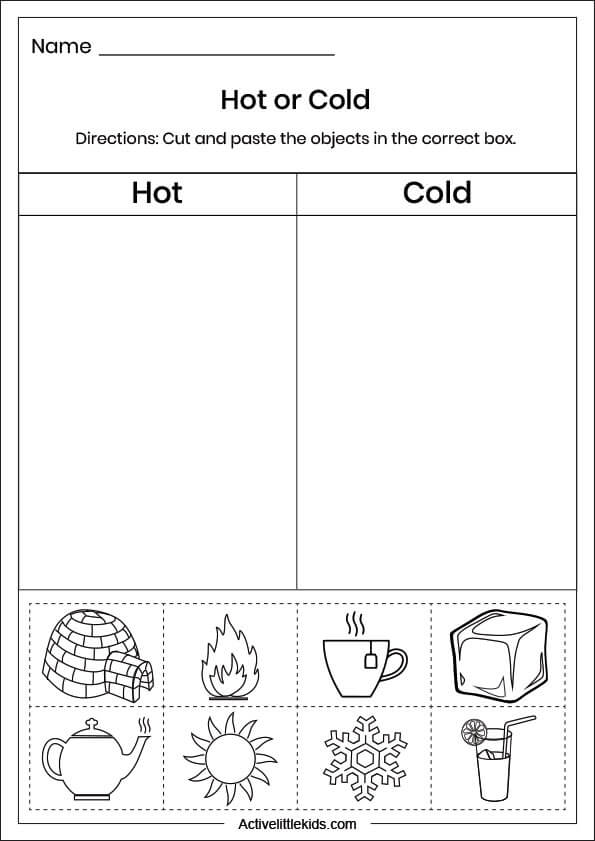 In this worksheet, kids will have to identify the images that represent either hot or cold, then they need to cut and paste the images into the correct box.
Hot and cold coloring worksheet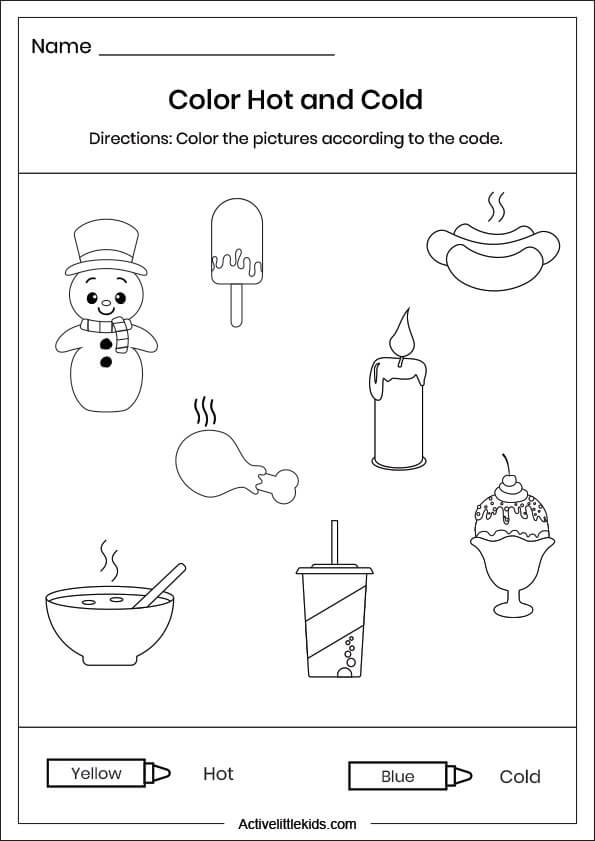 Here is another hot and cold worksheet, here kids need to recognize the hot and cold objects and then color the hot objects with yellow color and cold objects with blue color.
Kids will enjoy coloring the objects.
I hope these worksheets will help your preschoolers recognize hot and cold objects around them.
Note: These free printable worksheets are for personal or classroom use only. Altering or redistribution is not allowed in any way.