Free music worksheets for kindergarten
Are you looking for free music worksheets?
Check these free music worksheets for kindergarten you will find them useful.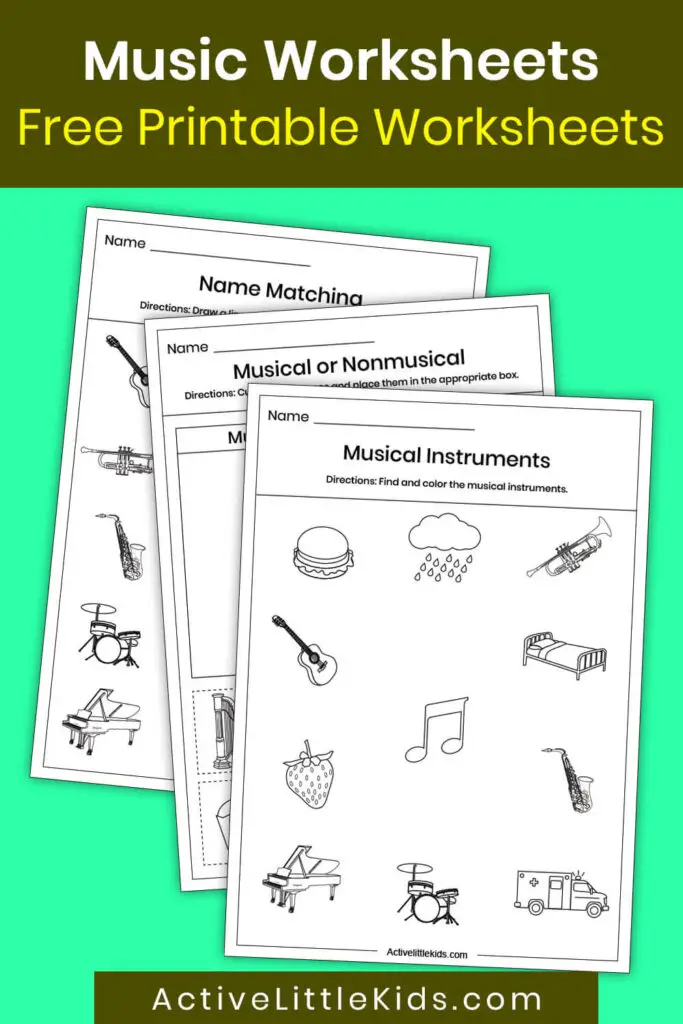 Kindergarten music worksheets
Music is among other activities kids learn besides their regular studies.
Most kids enjoy their music classes as they can express themselves.
I've created these worksheets around musical instruments.
Musical instrument name matching worksheet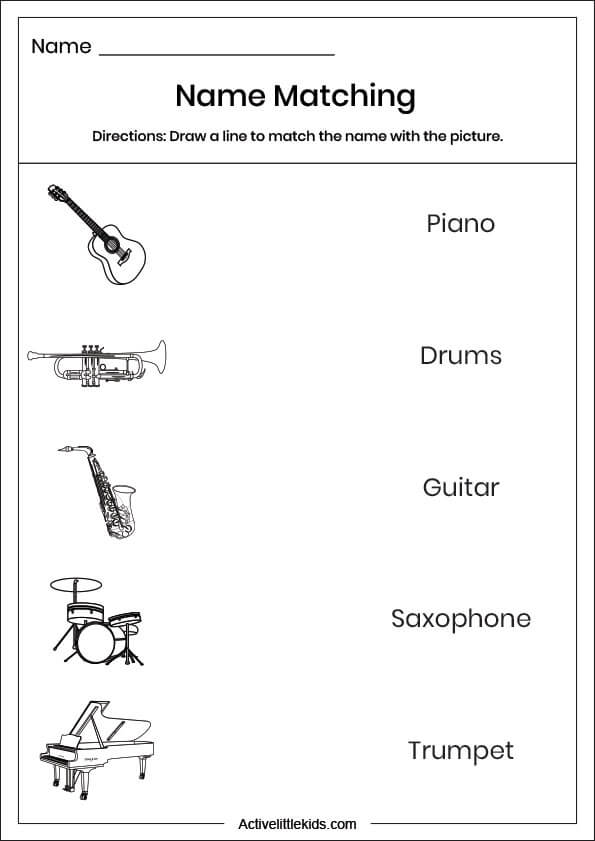 There are many different musical instruments out there, this worksheet will teach the names of some of these instruments.
So kids can recognize which instrument they are using or someone else is using.
In this worksheet, kids will have to draw a line to match the musical instruments with their names.
Musical instrument worksheet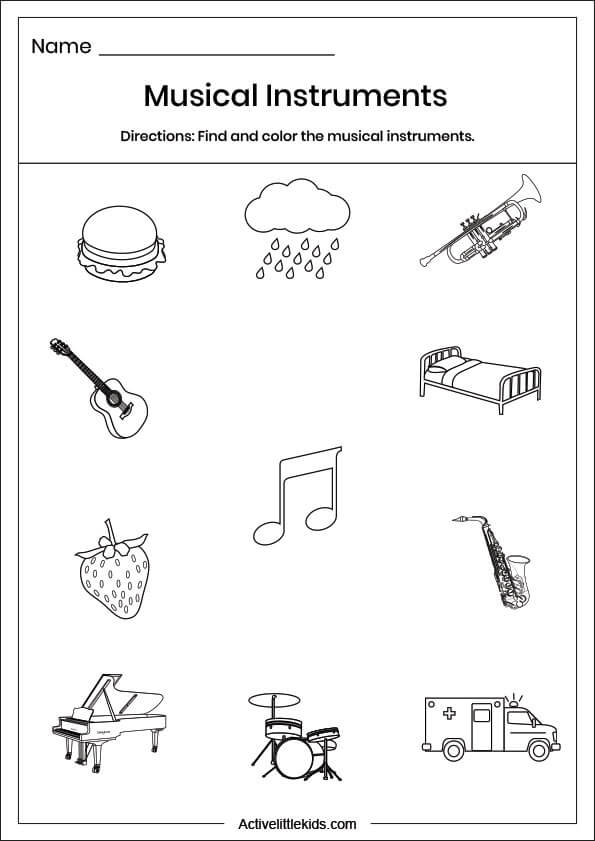 In this worksheet, kids will have to recognize the musical instruments and color them.
Musical or nonmusical worksheet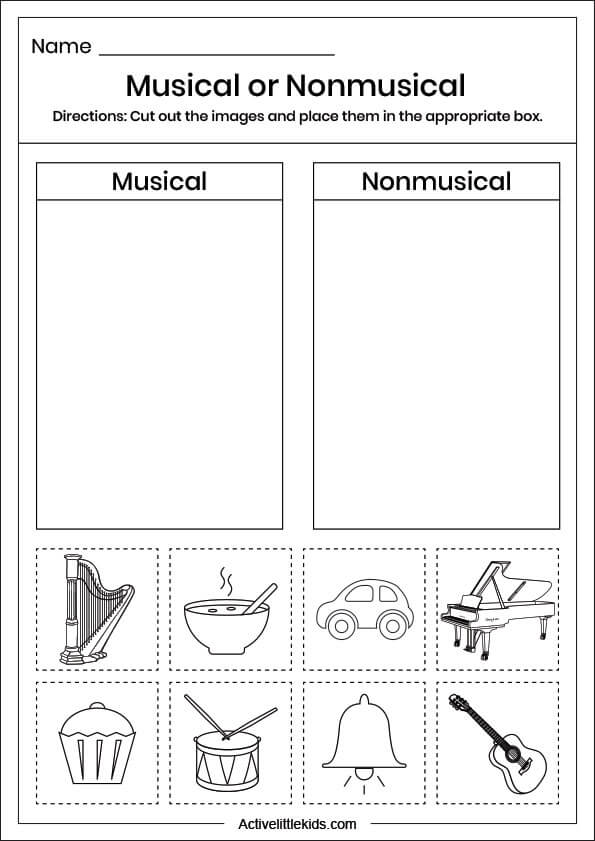 This is a musical or nonmusical sorting worksheet, here kids will have to cut and paste the musical and nonmusical objects into the appropriate boxes.
I hope these free musical worksheets can help your kindergarteners to recognize different musical instruments easily.
Enjoy!
Note: These free printable worksheets are for personal or classroom use only. Altering or redistribution is not allowed in any way.
Other kindergarten worksheets