Winter math worksheets for kindergarten
Here are some winter related math worksheets for your kindergarten students.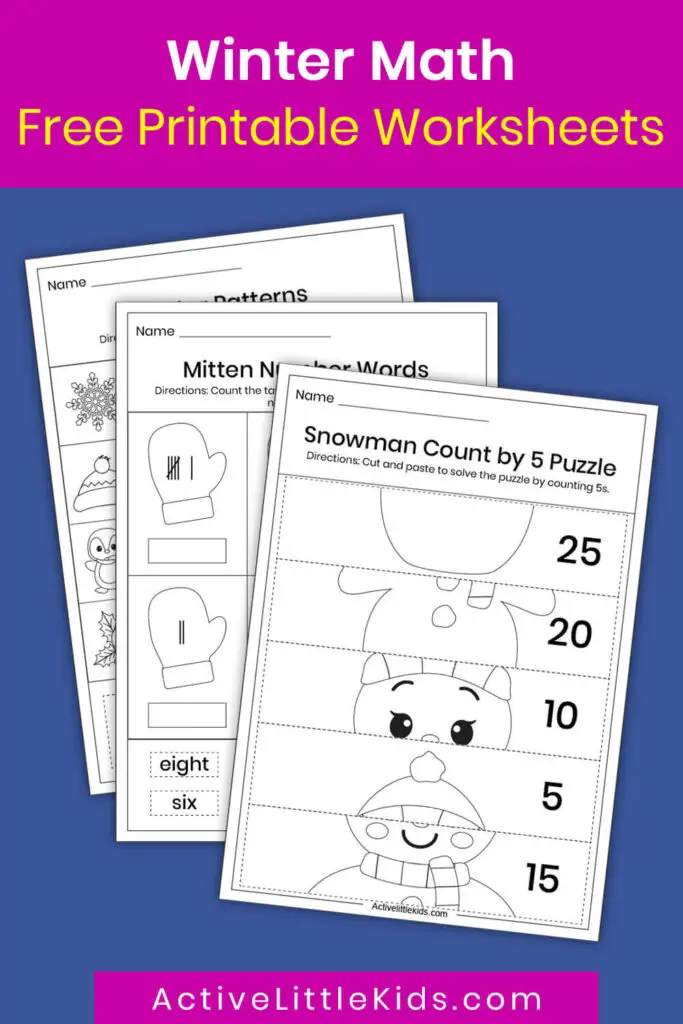 Free winter math printables
This winter, give your kindergarteners some extra math practice with these free worksheets.
In this free worksheet, you will find three different math worksheets.
You can use these during the winter holidays to keep your kids in touch with math.
Mitten number words worksheet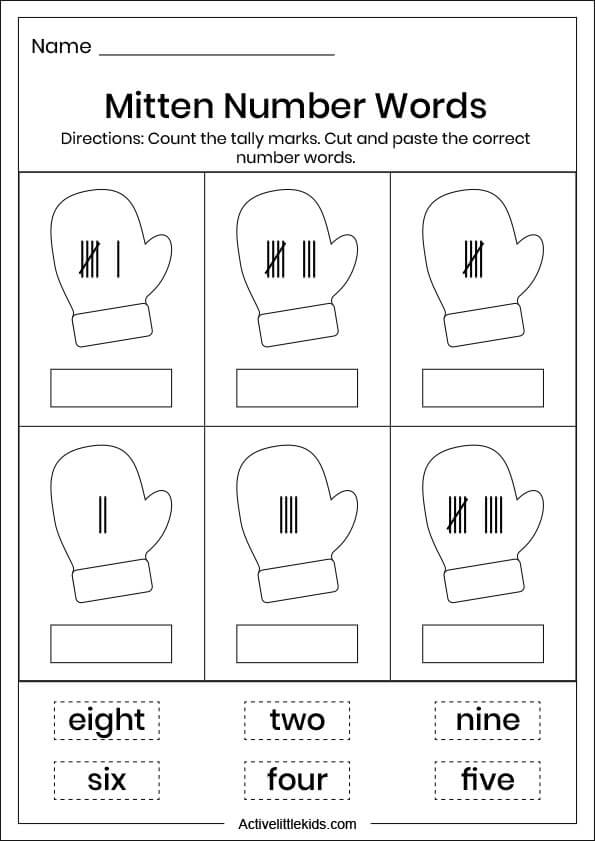 I have used mittens in this worksheet.
Here kids will have to count the tally marks and then cut and paste the number word in the correct place.
Snowman math puzzle worksheet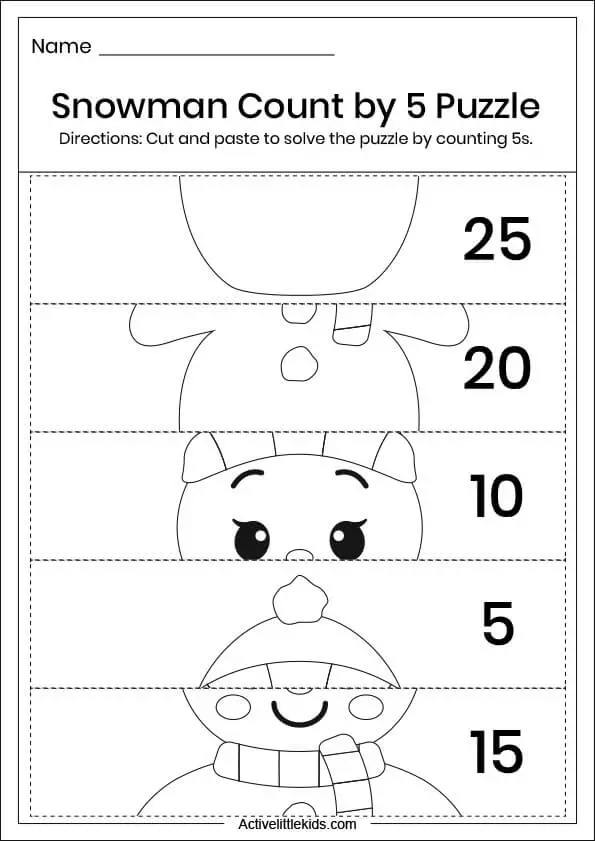 This is a little unique worksheet and I think kids will really enjoy this one.
In this worksheet, kids will have to cut the image into parts and then sort them by counting 5s.
They can color the image as well.
Winter pattern worksheet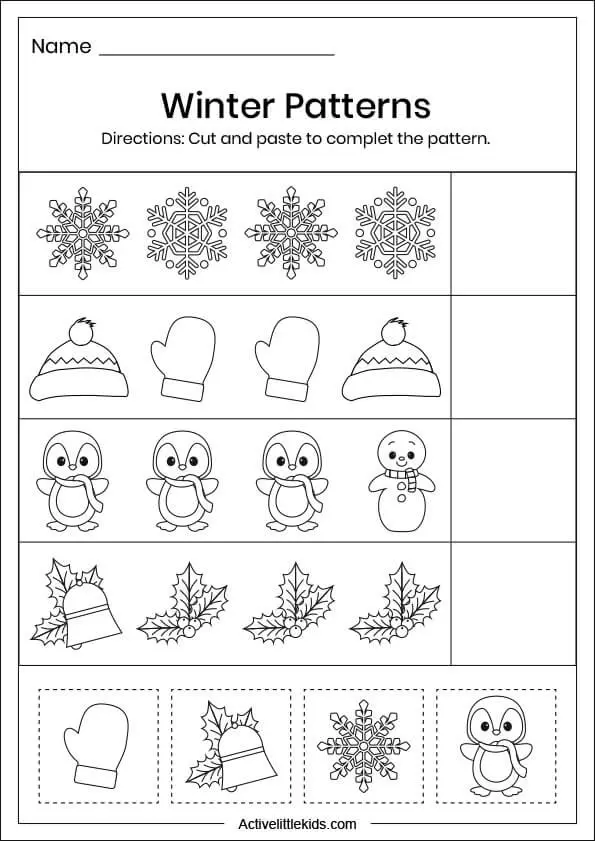 This is a simple pattern worksheet, I have used different winter related images to make it winter specific for kids.
You can download the free pdf from the link below.
Other free winter worksheets
Winter addition worksheets for kindergarten
Winter subtraction worksheets for kindergarten
Winter counting worksheets for kindergarten
Winter animals worksheets for kindergarten
Winter dot to dot worksheets
Winter color by number printables
Winter tracing worksheets for preschool
Winter maze worksheets for kindergarten
Free winter coloring worksheets
Note: These free printable worksheets are for personal or classroom use only. Altering or redistribution is not allowed in any way.