Winter animals worksheets for kindergarten
Let your kindergarteners learn more about winter animals.
Check my free winter animals worksheets.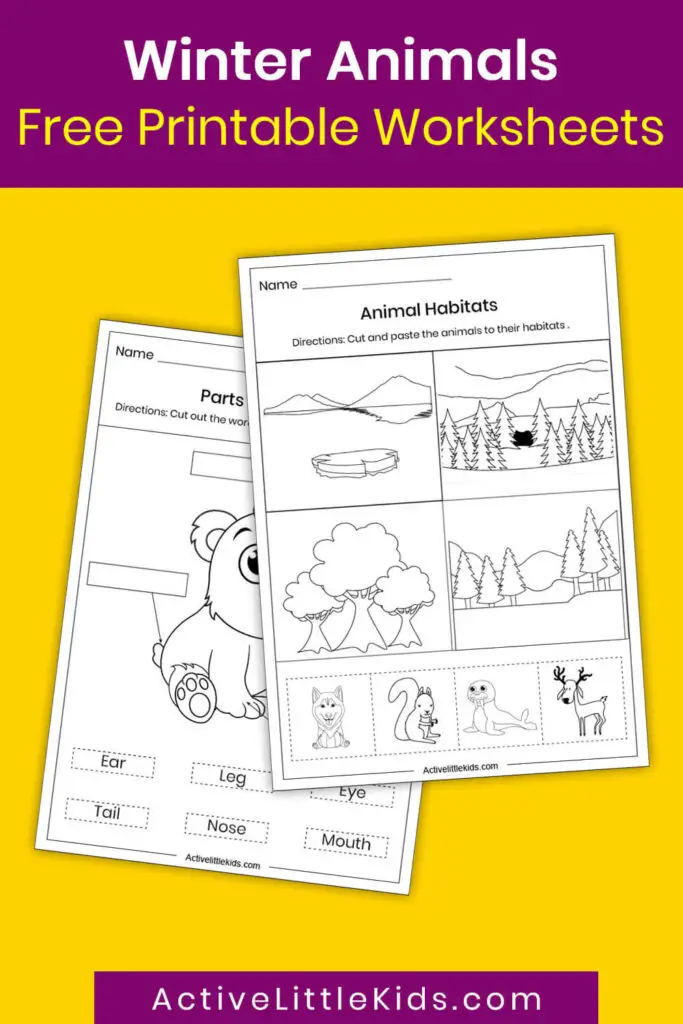 Winter animal worksheets
I have specially designed these winter animal worksheets for the winter, so kids get to know more about them.
I also have animals worksheets for preschool you can use that with this one to have more variations for kids.
There are two different worksheets in this pdf.
Winter animal habitats worksheet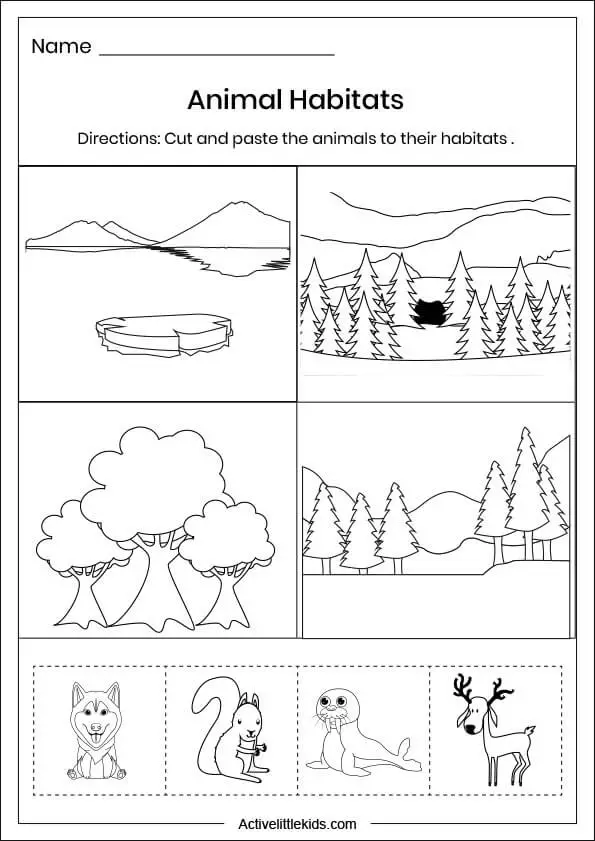 One is about animal habitats, I have used animals like wolf, reindeer, squirrel and walrus.
In this worksheet, kids will learn where these animals live.
They have to cut and paste the animal picture in the correct habitat.
Polar bear worksheet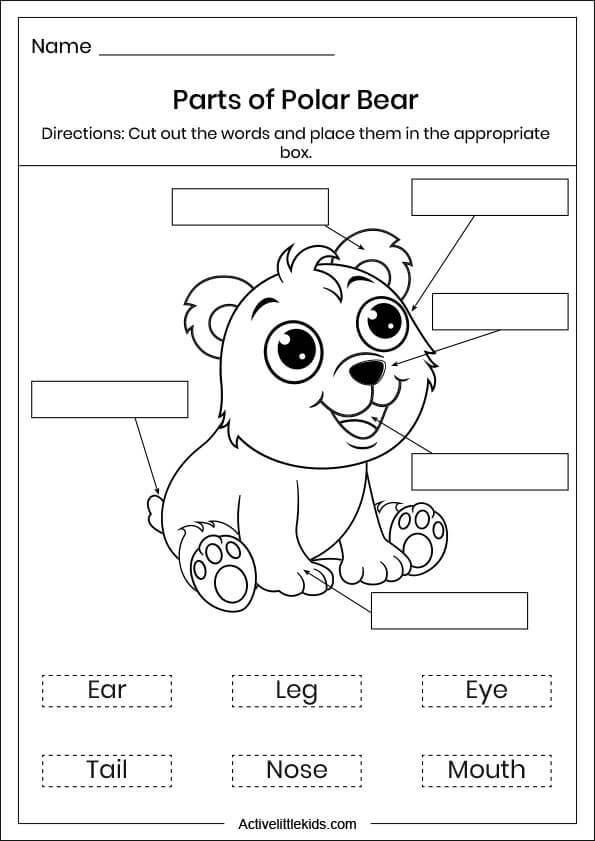 In this worksheet, kids will have to cut and paste the body parts name polar bear in the correct box.
This way they can easily recognize the body parts of the polar bear.
I hope kids will enjoy learning about these winter animals.
Other free winter worksheets
Winter addition worksheets for kindergarten
Winter subtraction worksheets for kindergarten
Winter math worksheets for kindergarten
Winter counting worksheets for kindergarten
Winter dot to dot worksheets
Winter color by number printables
Winter tracing worksheets for preschool
Winter maze worksheets for kindergarten
Free winter coloring worksheets
Note: These free printable worksheets are for personal or classroom use only. Altering or redistribution is not allowed in any way.