Animals worksheets for preschool
Here are animals worksheets for preschool!
If you want your preschoolers to learn more about animals then this resource can be very handy for you.
Free animal related worksheets
As much as kids need to know about themselves they also need to know things around them.
Animals are among them.
This is why I have created these worksheets around animals only.
I have used various animals including sea and domestic animals. So kids get to know about various animals.
Animals and food worksheets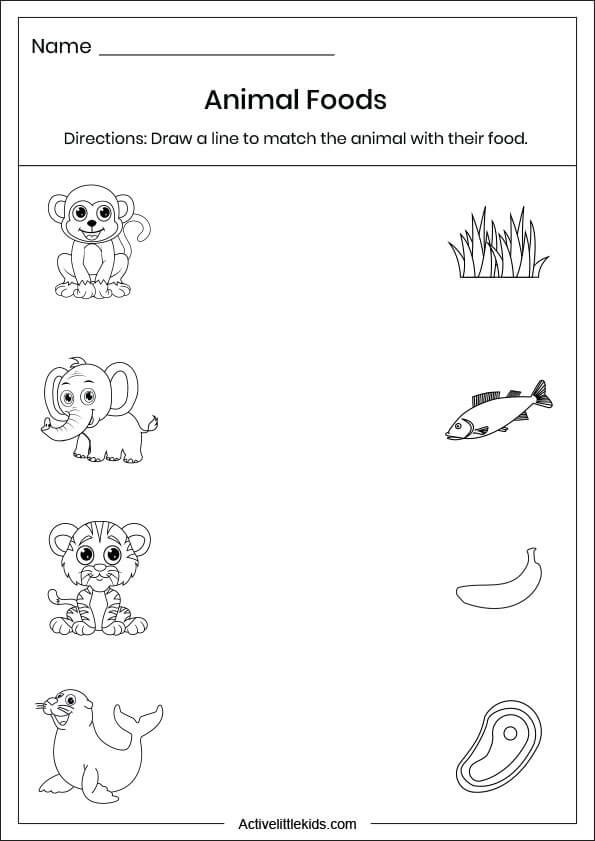 This is a worksheet around animals and their foods, this will help kids to learn to know what these animals eat.
Kids will have to draw a line to match the animal with its food.
Animal names worksheet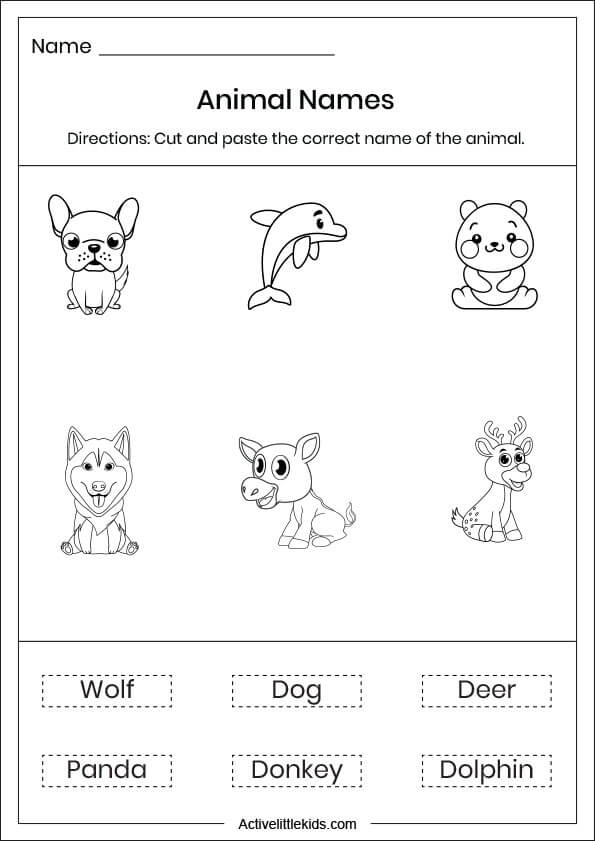 This worksheet is around animal names, this will help kids to recognize different animals by their names.
Here kids will have to cut and paste the names below the correct animal.
I hope these worksheets will help kids to know more about these animals and they will enjoy the activities.
Other preschool worksheets
Long and short worksheet for preschool
Free preschool math worksheets
Free alphabet tracing worksheets
Counting worksheets for preschool
Coloring worksheets for preschool
Big and small worksheets for preschool
Note: These free printable worksheets are for personal or classroom use only. Altering or redistribution is not allowed in any way.