Summer subtraction worksheets for kindergarten
Free subtraction worksheets for summer.
Do your kindergartener needs some extra subtraction practice? Then these free subtraction worksheets can help you.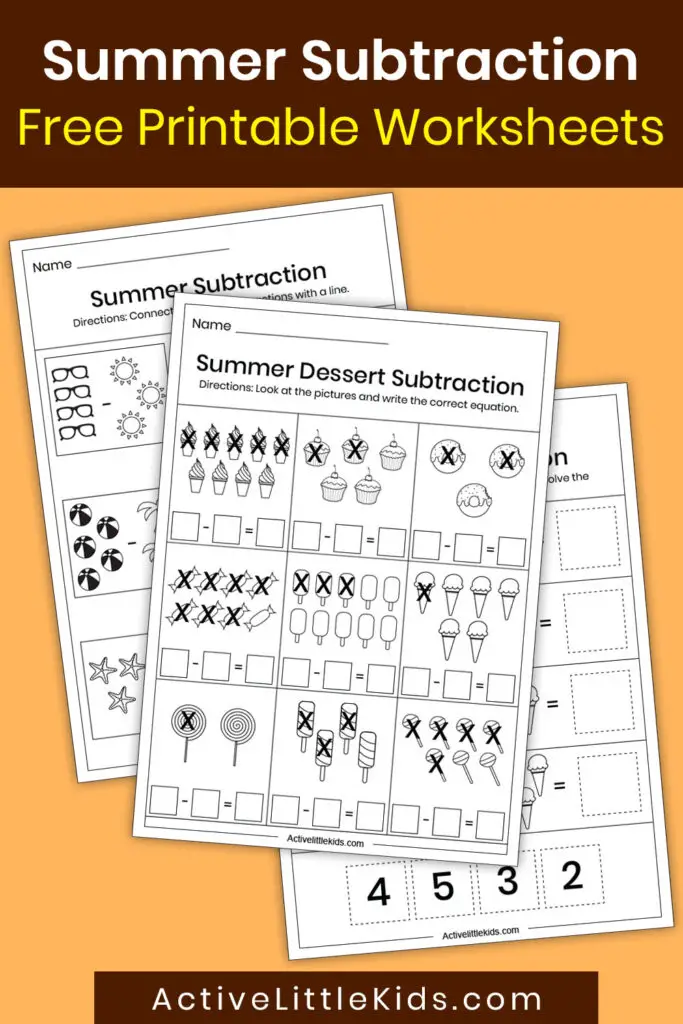 Get the complete Kindergarten Bundle (250+ pages) for just $10!
Free subtraction printables for summer
There are three pages in this pdf with different subtraction activities which will help your kids improve their subtraction skills.
You can also check my free summer addition worksheets too.
You can download the free pdf below.
Free ice cream subtraction worksheet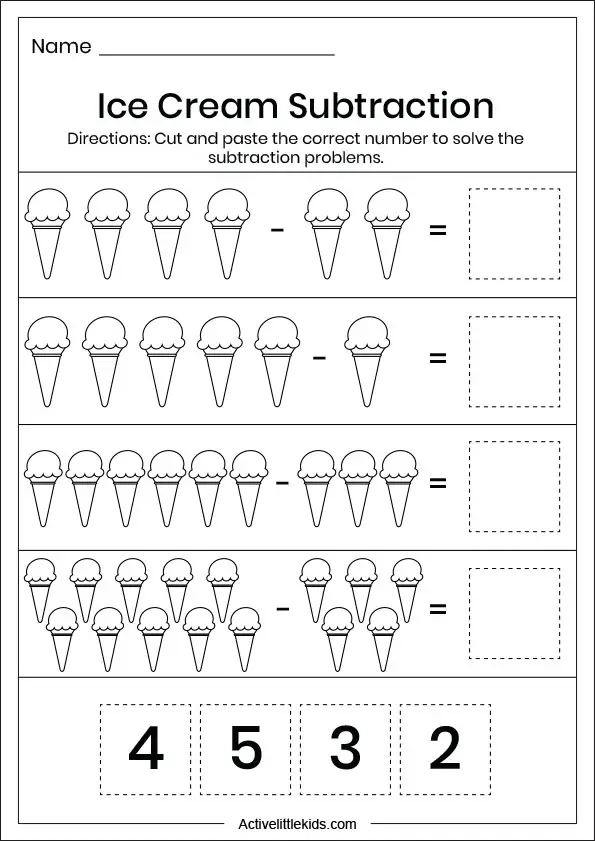 This is a rather simple worksheet, kids will have to cut and paste the correct number to solve the problems.
I have only used ice cream for this to make it summer specific worksheet.
Subtraction matching worksheet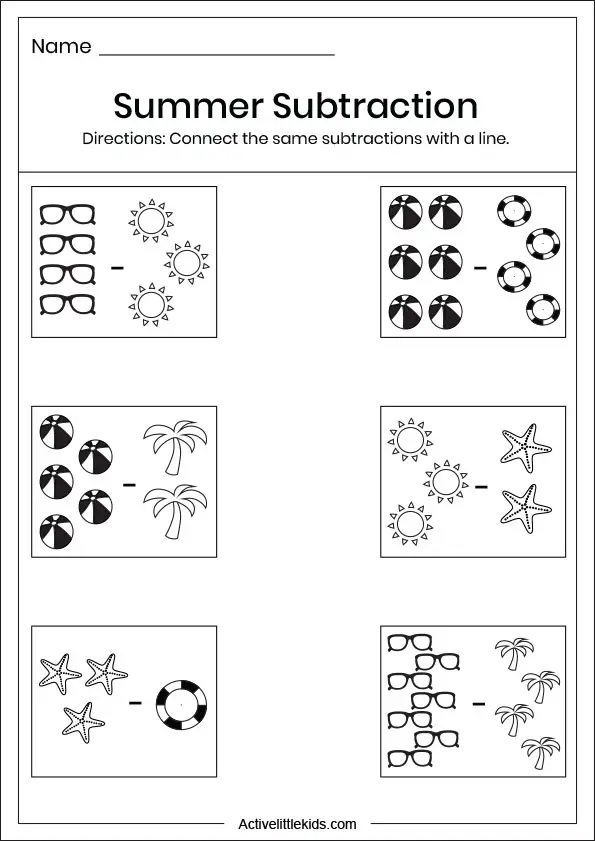 In this worksheet, kids need to solve each subtraction and draw a line to match the subtractions with the same answer.
Summer dessert subtraction worksheet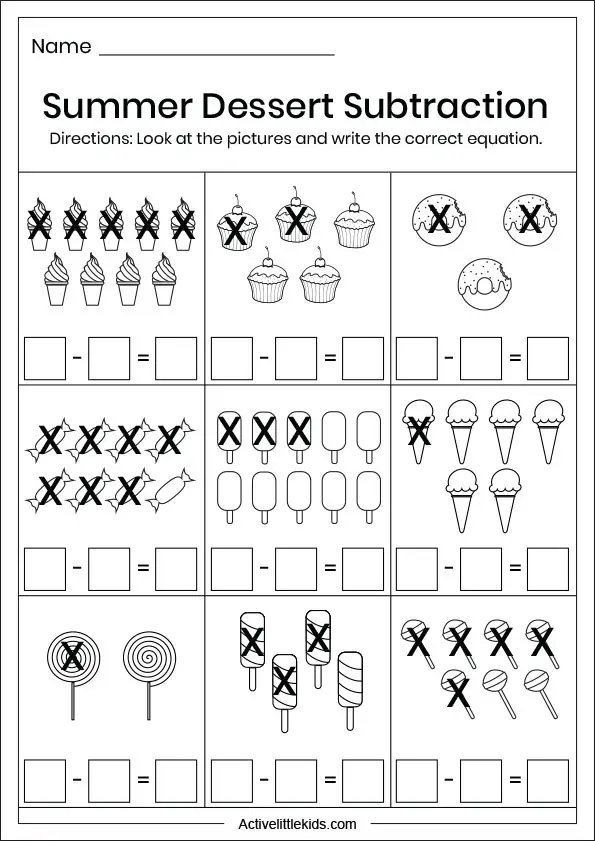 This is a little different type of subtraction worksheet, here kids have to follow and understand the image to first create the subtraction equation and then solve it.
I have only used summer desserts like ice creams, candy, cakes for this worksheet to make it appealing for kids.
I hope kids will enjoy it and it will help improve their subtraction skills.
Other Summer Worksheets
Summer trace and color worksheets
Summer I spy worksheets for kindergarten
Summer dot to dot for kindergarten
Free Summer math worksheets
Summer pattern worksheets for kindergarten
Free summer coloring worksheets
Summer counting worksheets
Summer addition worksheets for kindergarten
Note: These free printable worksheets are for personal or classroom use only. Altering or redistribution is not allowed in any way.