Free science worksheets for kindergarten
Early introduction to science can be a great way to increase kids' interest in studies in general.
My free science worksheets for kindergarten can be a great introductory activity for them.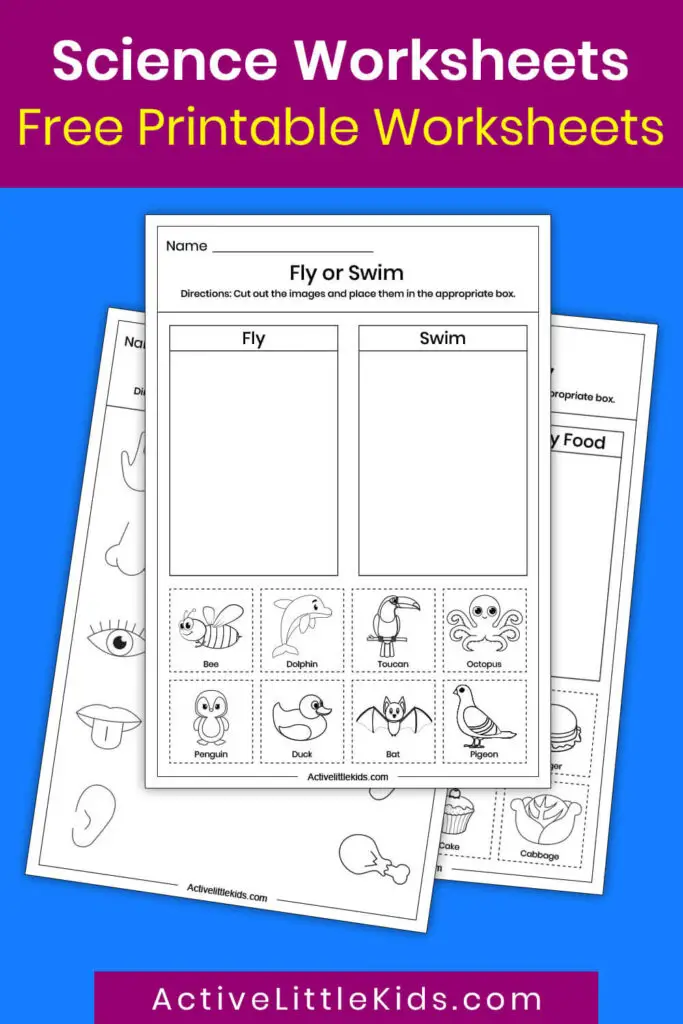 Science worksheets for kindergarten
These worksheets will introduce your kids to science thought activities around the five senses, healthy and unhealthy foods, and fly or swim worksheets.
Kids will find these activities really interesting as they can relate to everything in real life.
What they will learn in these free worksheets will benefit them in the future as well.
You can check the worksheets below.
Healthy or unhealthy food worksheet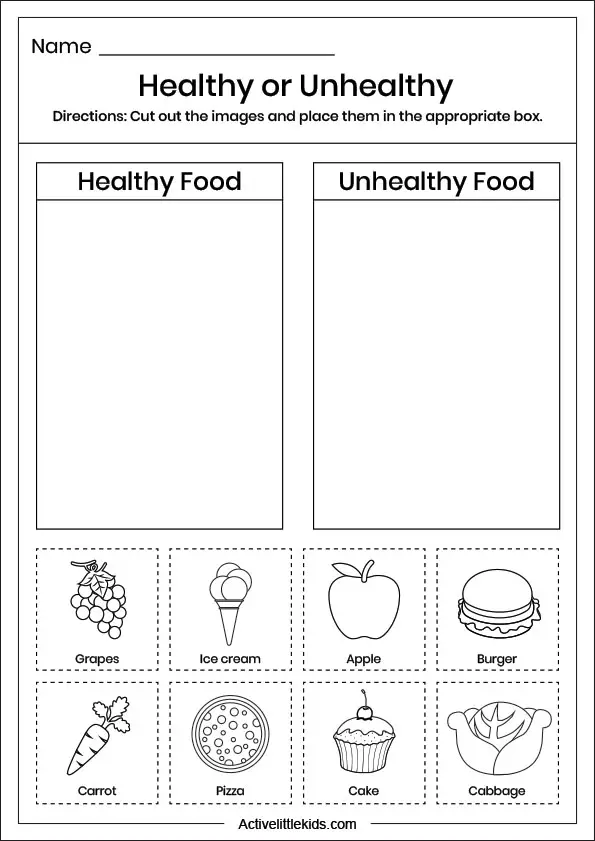 This worksheet will help your kids in learning which foods are good for their health and which aren't.
Here kids will have to recognize the healthy or unhealthy foods and then cut and paste them into the correct box.
Fly or swim worksheet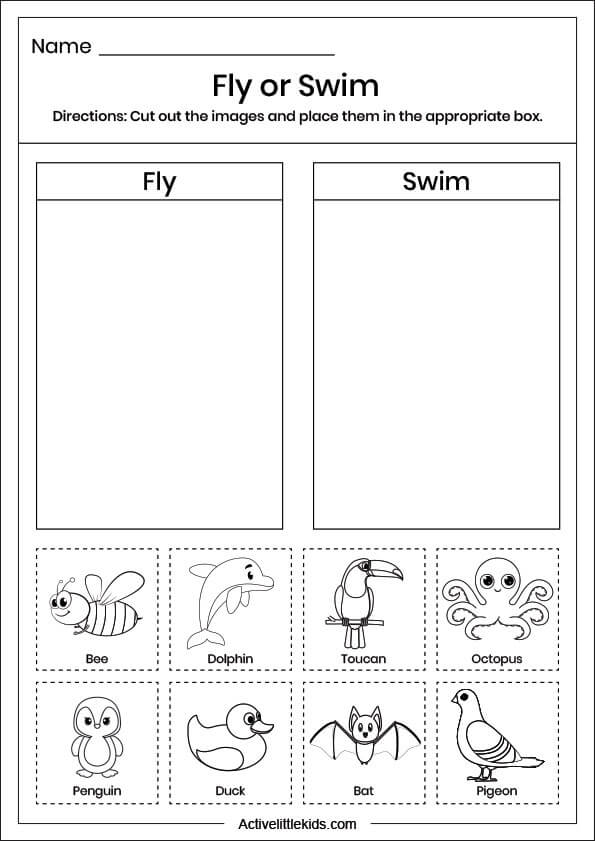 In this worksheet, kids will have to identify the animals and insects that can either fly or swim.
Then they will cut and paste them into the correct box.
This worksheet will teach kids about animal characteristics.
Five senses connecting line worksheet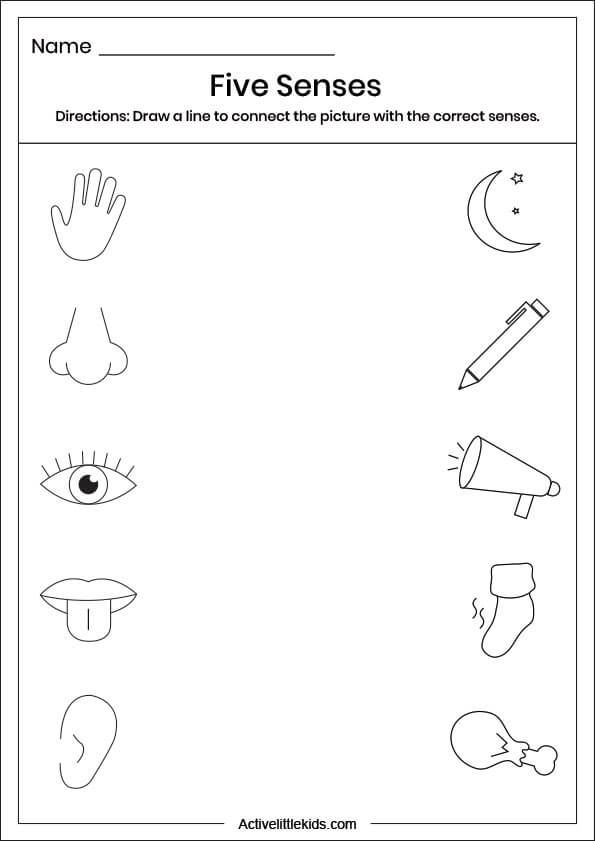 This is another activity to which kids can relate in the real world. Here they will have to draw a line to connect the senses with the correct representing image.
They can perform the activity and have fun solving the worksheet.
If you want more five senses worksheets you can check my 200+ pages kindergarten bundle.
Hope kids will enjoy these science worksheets and have lots of fun solving them.
Note: These free printable worksheets are for personal or classroom use only. Altering or redistribution is not allowed in any way.
Other kindergarten worksheets