75 Printable kindergarten sight words worksheets
Do you want to teach your kindergarteners sight words?
Then these no-prep printable kindergarten sight words worksheets would help you. It has different activities to help them learn in a fun way.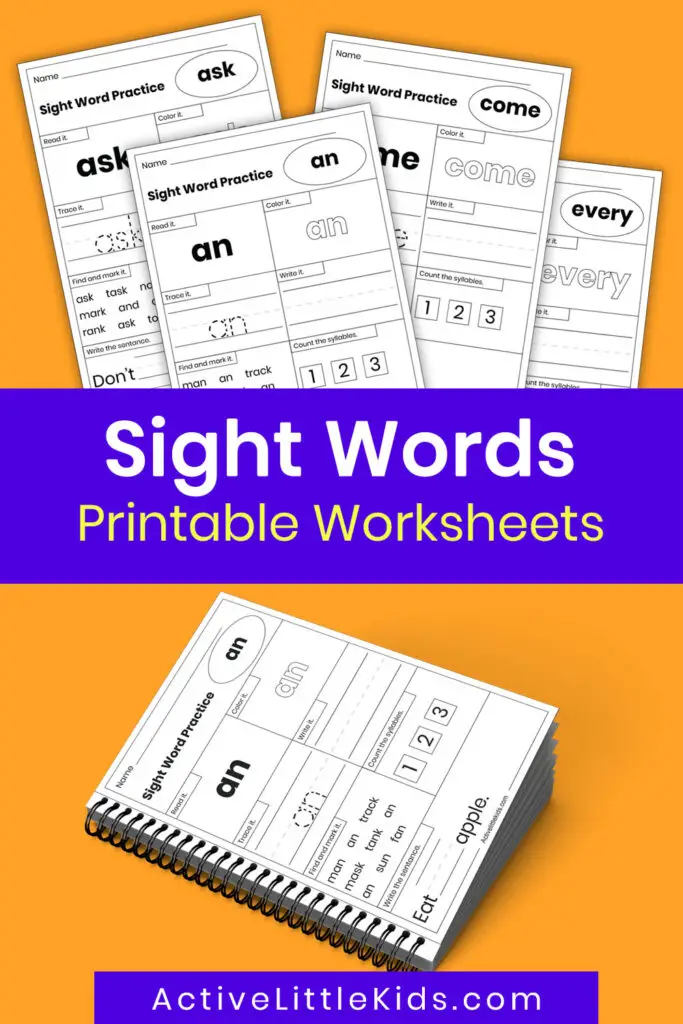 Sight words worksheets for kindergarten
There are 75 sight words in this worksheet and it can be a great resource for you to teach sight words. There are 7 activities for each sight word that your kindergartener can practice and improve individually.
They will learn to read, trace, write, color, sentence writing and more for each sight words.
Each sight word has the same set of activities so once a student gets used to it they can easily repeat the process for other sight words. This is a no-prep worksheet so all you need is to print and you are good to use it.
This sight words worksheet is a part of the 250+ page kindergarten bundle.
How to use the sight words worksheet
You can use a single sight word in a group of kids or you can assign individually as well depending on the kid's skill set.
There are seven activities a kid can do on each sight word, first kids will learn to read the sight word then they will color it then they will practice tracing the word, and then they will write on their own.
Next, they will identify and mark the sight word among other words, then they will learn syllables and finally, they will learn sentence making with these sight words.
With all these different type of activities kid's get to practice one sight word multiple times and get used to it.
These sight words worksheets are part of the kindergarten bundle (250+ pages) which is a perfect bundle for your kindergarteners to help them practice different activities throughout the year.