Free sequencing worksheets for kindergarten
Do you want to give your kindergarteners more sequencing activities so they can get better at sequencing?
If yes! then check these free sequencing worksheets for kindergarten.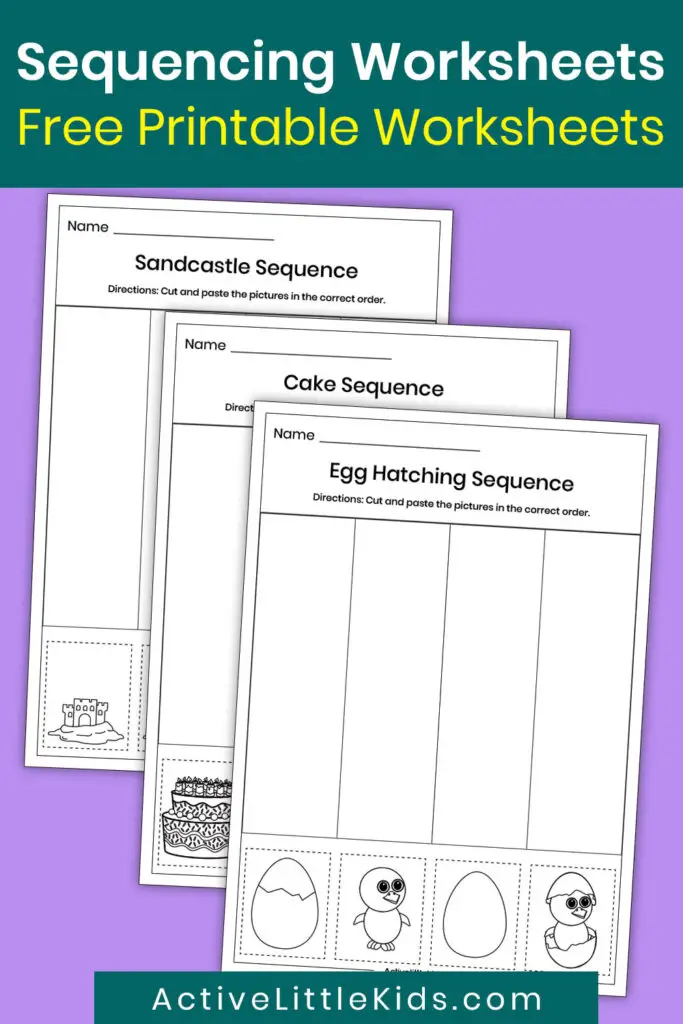 Free sequencing worksheets
In sequencing activities, kids learn to understand a sequence of events.
So it's good practice for kids in developing a sense of understanding of real-life events.
In my free sequencing worksheets, I've included three different sequencing events as egg hatching sequence, cake, and sandcastle sequence.
In these worksheets, kids will find a sequence of different events as mentioned above they need to understand the events and then cut and paste the images in the correct order.
Egg hatching sequence worksheet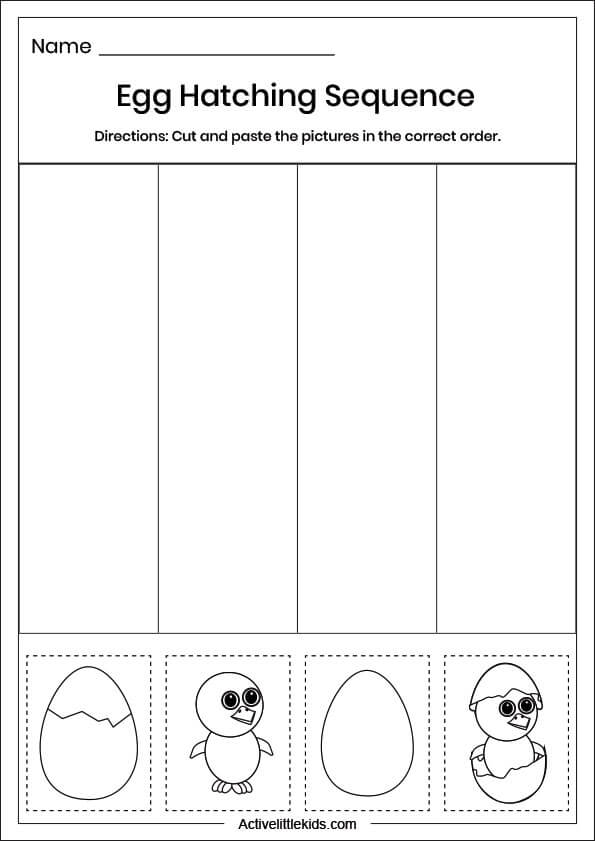 This worksheet will help kids in understanding the egg hatching sequence event.
Cake sequence worksheet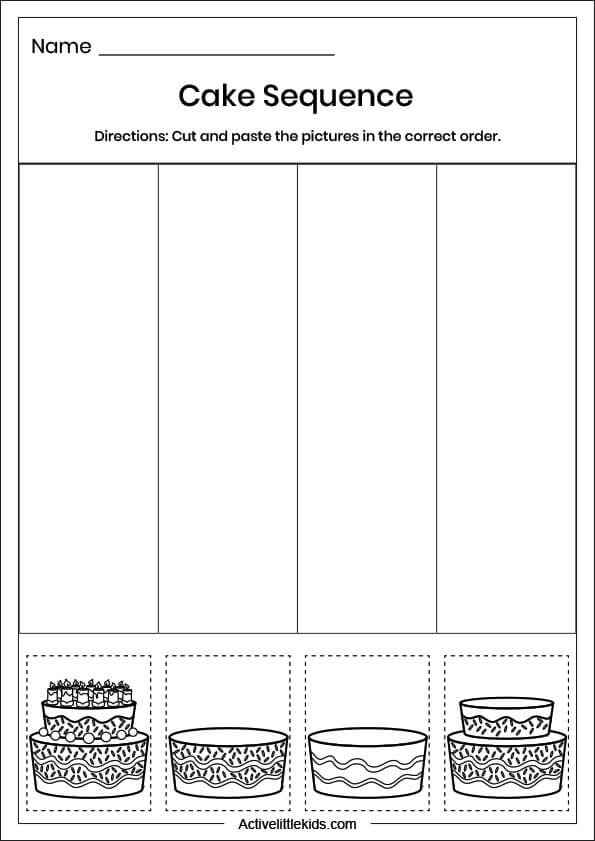 This is a cake sequence worksheet, here kids will have to determine which will be the first step in preparing a cake and then arrange the other steps accordingly.
Sandcastle sequence worksheet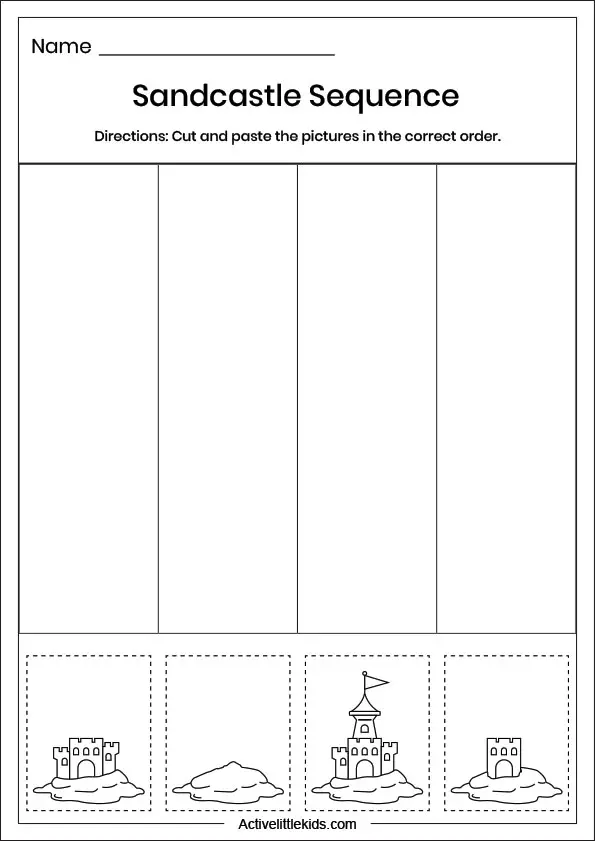 In this worksheet, kids will have to find the correct order for creating a sandcastle.
I hope kids will really enjoy solving these sequencing worksheets.
Note: These free printable worksheets are for personal or classroom use only. Altering or redistribution is not allowed in any way.
Other kindergarten worksheets