Free summer worksheets for kindergarten
Do you want free worksheets for summer?
Then I have got some good news for you.
As I had created spring season worksheets I have created some free worksheets especially for summer as well.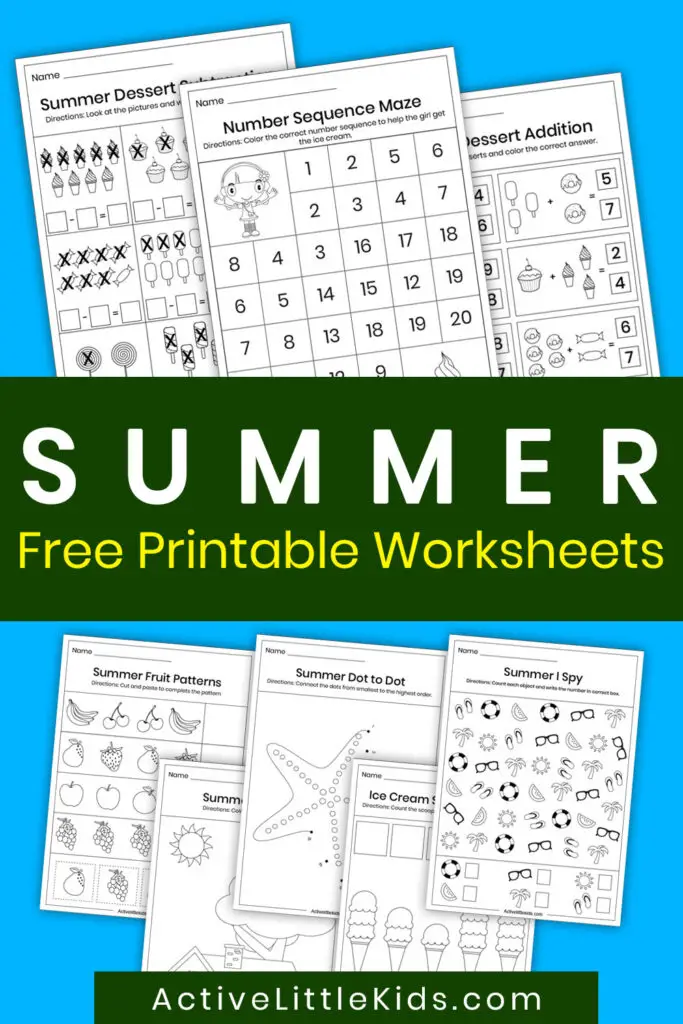 Get the complete Kindergarten Bundle (250+ pages) for just $10!
In these free printables, you will find summer addition, summer subtraction, summer math, I spy worksheets, dot to dot worksheets and much more.
I have made sure all the worksheets relate to summer by using summer-related graphics like ice-creams, candies, cakes, sun, summer fruits, etc.
Kids will really enjoy using these worksheets.
You can download each worksheet from the links below, just download and print it's ready to use.
Enjoy!
Free printable worksheets for summer
Summer trace and color worksheets
Summer I spy worksheets for kindergarten
Summer dot to dot for kindergarten
Free Summer math worksheets
Summer pattern worksheets for kindergarten
Free summer coloring worksheets
Summer counting worksheets
Summer addition worksheets for kindergarten
Summer subtraction worksheets for kindergarten
Note: These free printable worksheets are for personal or classroom use only. Altering or redistribution is not allowed in any way.