Long and short worksheet for preschool
Do you want your preschoolers to learn measurement?
Then these free long and short worksheets can help you.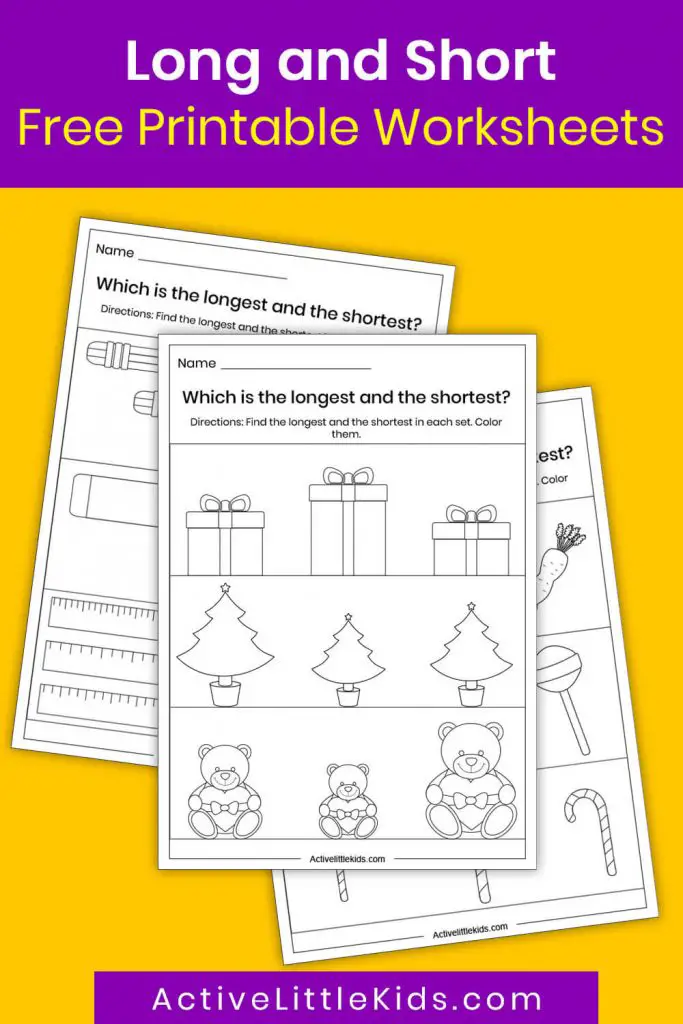 Free long and short printable worksheets
Measurement is a skill that kids develop at an early age by observing objects of different sizes.
So keeping that in mind I have created this free long and short worksheet for preschool students.
Here you will find three pages in this pdf with different objects.
I have placed the objects in different directions like vertical, horizontal and at an angle on different pages.
This will help kids to learn to compare objects from different angles and measure them.
In each worksheet, there are three sets with different objects in three sizes. Kids will have to find the largest and the smallest object and color them to mark them.
To make it attractive for small kids I have used gift boxes, teddy bears, candy, Christmas trees, lollypop, pencils, erasers, etc. in the worksheets.
You can check the preview of the worksheets here.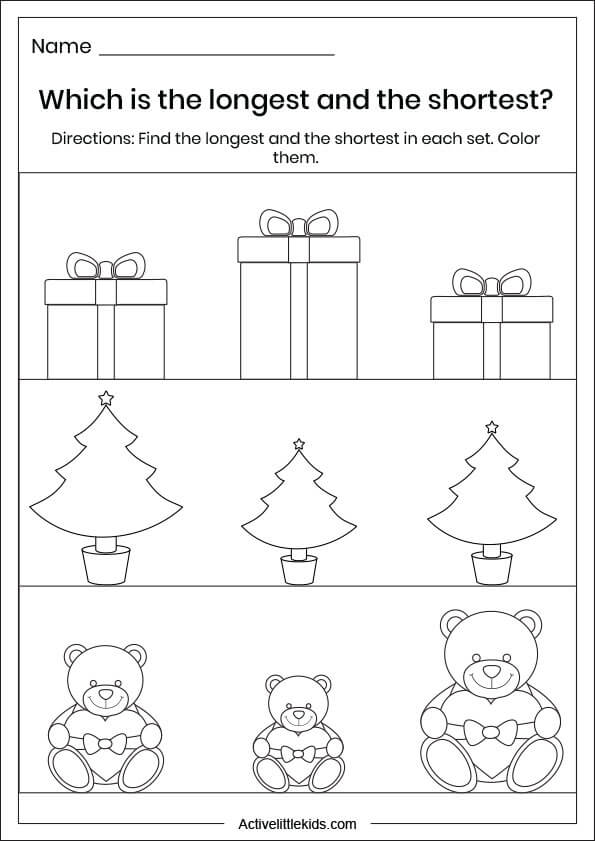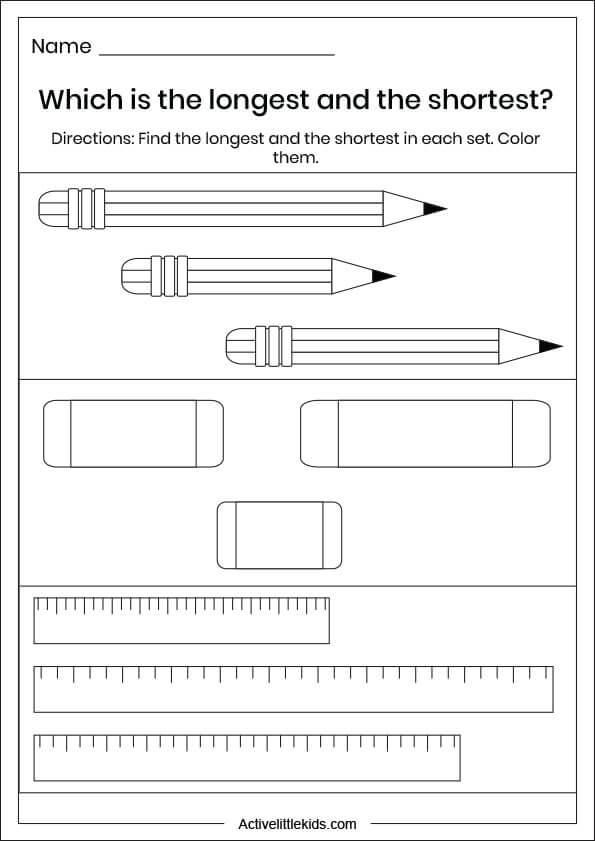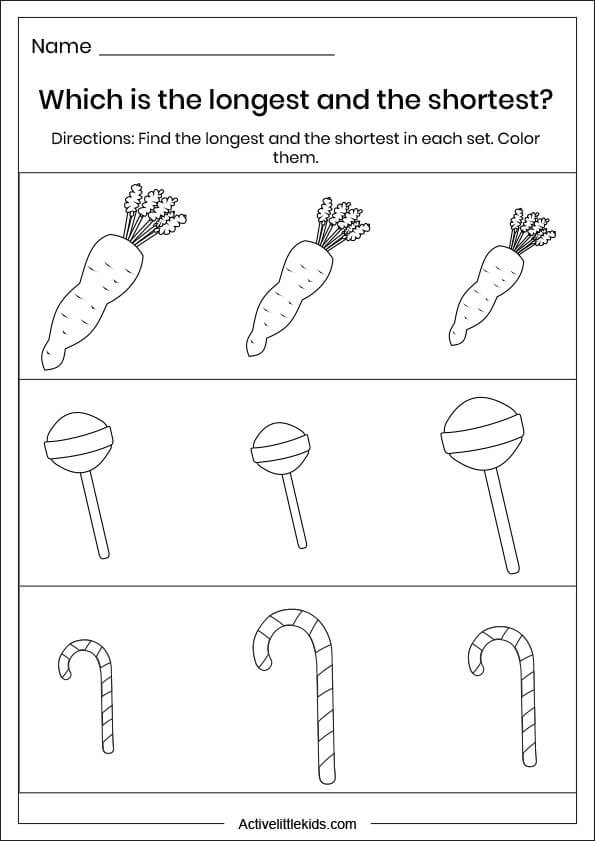 I hope kids will love the worksheets.
Other preschool worksheets
Big and small worksheets for preschool
Free preschool math worksheets
Free alphabet tracing worksheets
Note: These free printable worksheets are for personal or classroom use only. Altering or redistribution is not allowed in any way.