Connecting dots worksheets for preschoolers
Are you looking for connecting dots worksheets for your preschoolers?
Then check these free worksheets.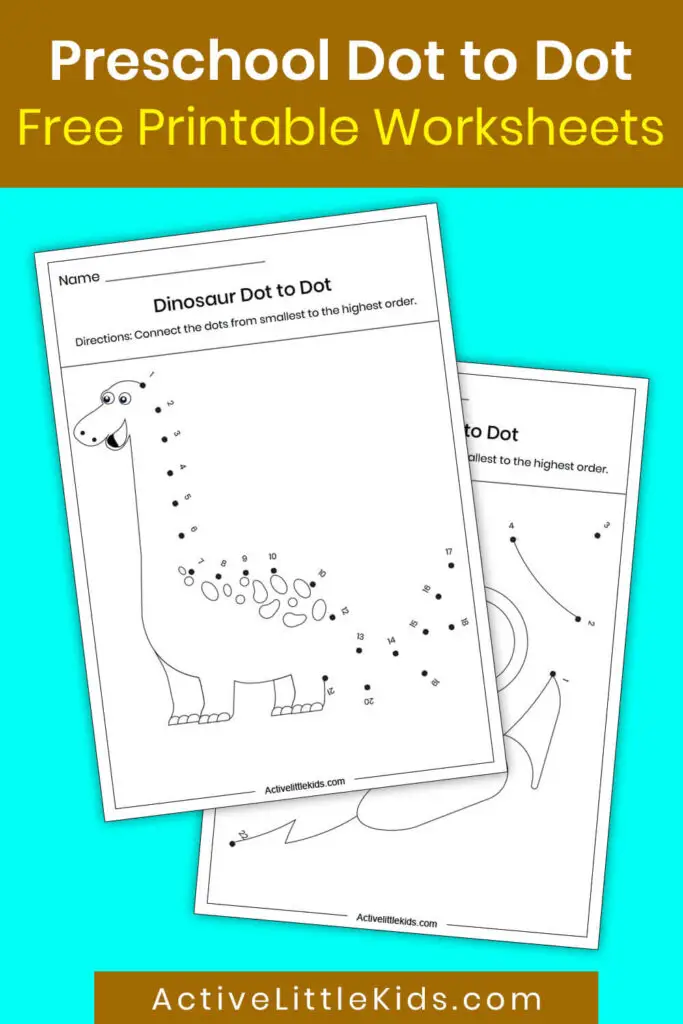 Free dot to dot worksheets for preschool
This is a free dot to dot worksheet specially designed for preschool students.
I have many free dot to dot worksheets mostly suited for kindergarten students but this one is suitable for preschool kids.
I have chosen images like dinosaurs and rockets that can attract a preschooler.
You can check the worksheets below.
Dinosaur dot to dot worksheet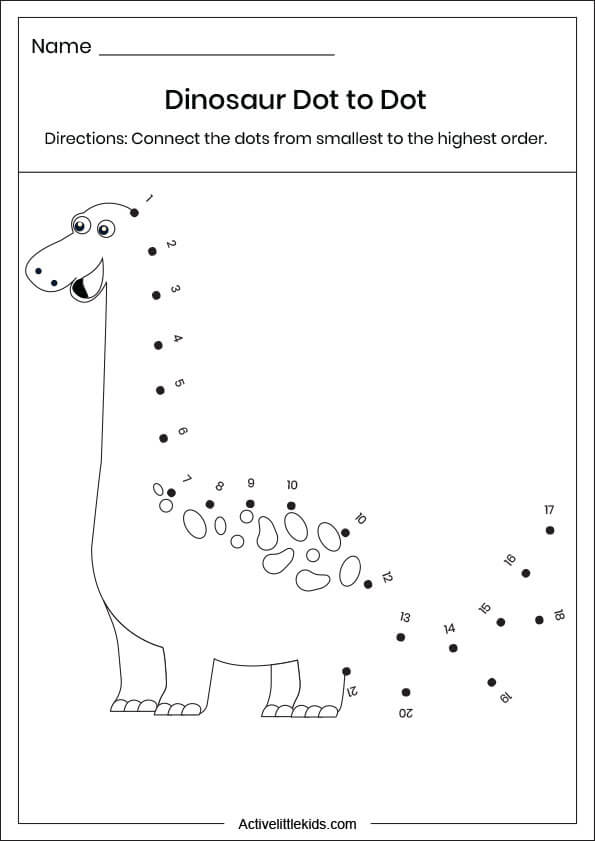 Rocket dot to dot worksheet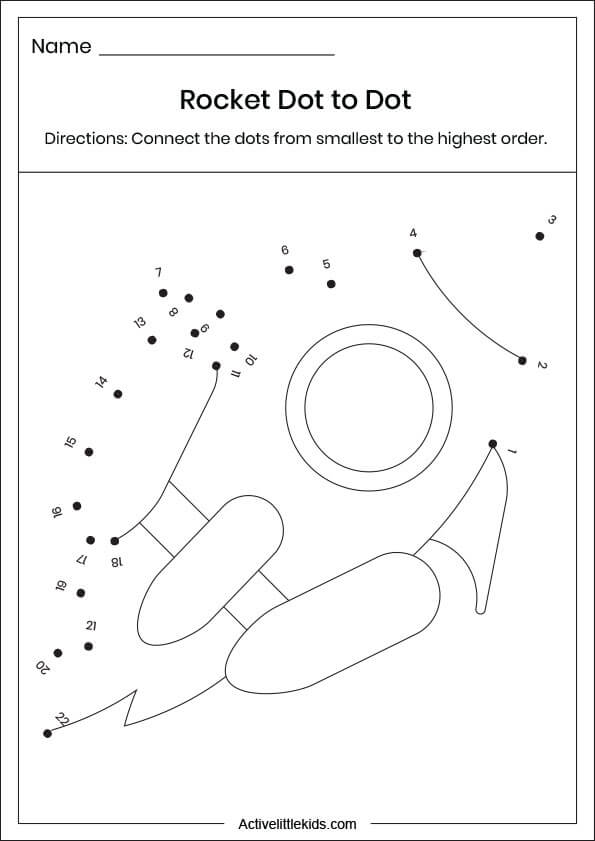 These activities are easy enough so kids can do them on their own.
Once they are done connecting the dots they can color the images as well.
I hope kids enjoy the activities.
Note: These free printable worksheets are for personal or classroom use only. Altering or redistribution is not allowed in any way.