More or less worksheets for kindergarten
This is another free math worksheet.
It is around more or less counting activities designed for kindergarten students.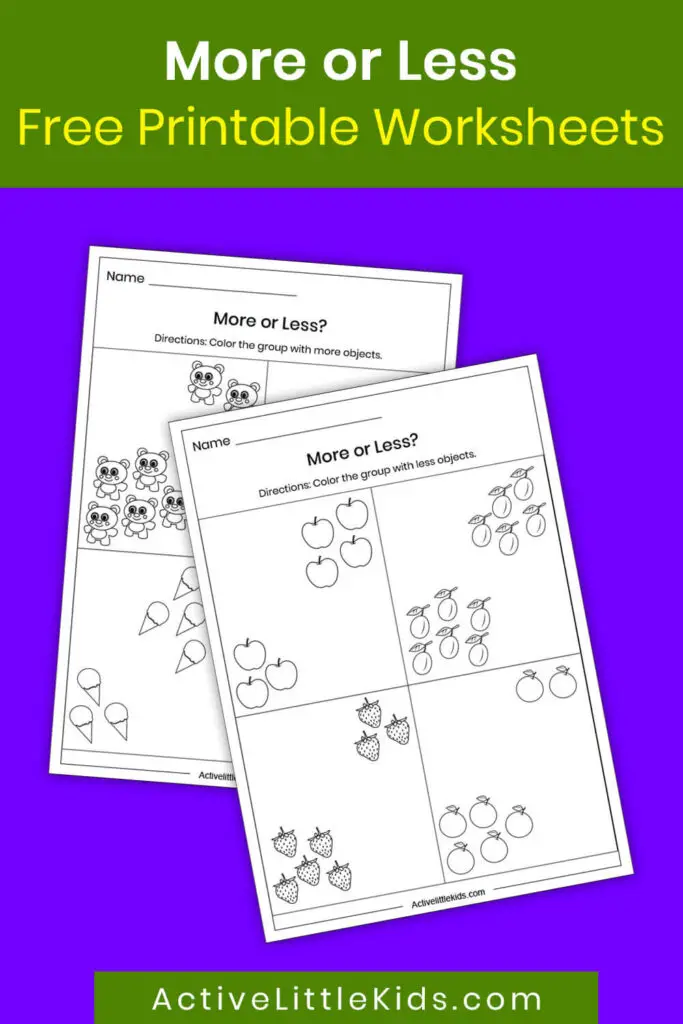 More or less printable worksheets
Just like the long and short or big and small worksheets I have created this worksheet.
These worksheets will help kids to learn to compare objects in different ways, so do check them all.
In this worksheet, there are two pages.
I have used toys and desserts on one page and fruits on the other one.
In each worksheet, there are four blocks with two groups of objects in them.
Kids will have to count each group and determine which has more and which has less objects.
You can check the worksheets below.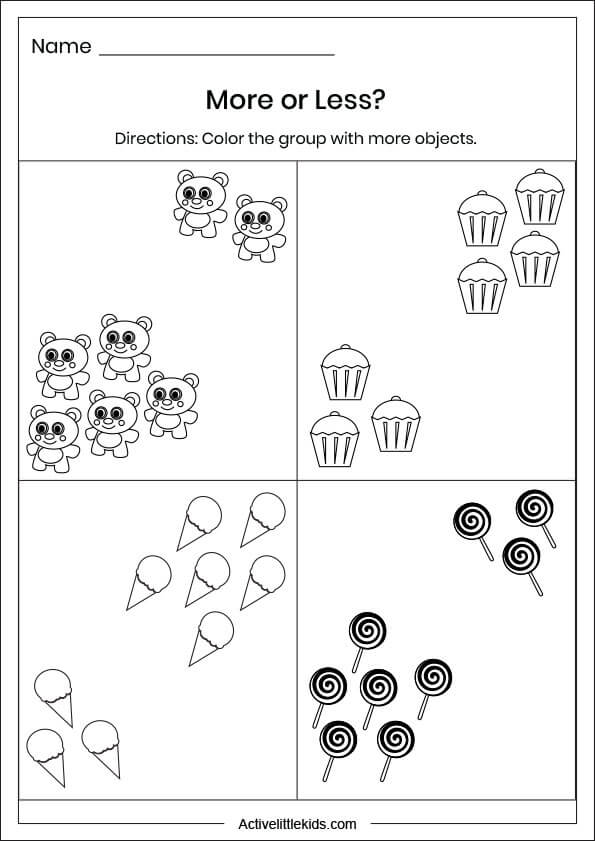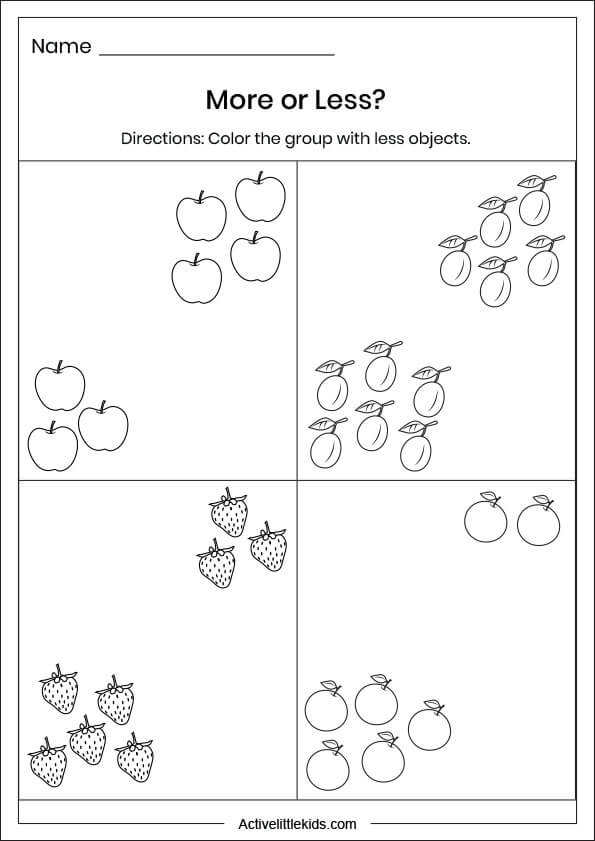 I hope kids will enjoy these worksheets.
Note: These free printable worksheets are for personal or classroom use only. Altering or redistribution is not allowed in any way.