Farm Busy Book for Preschool
Do you your kids to know more about farm animals?
Then these are perfect worksheets for you.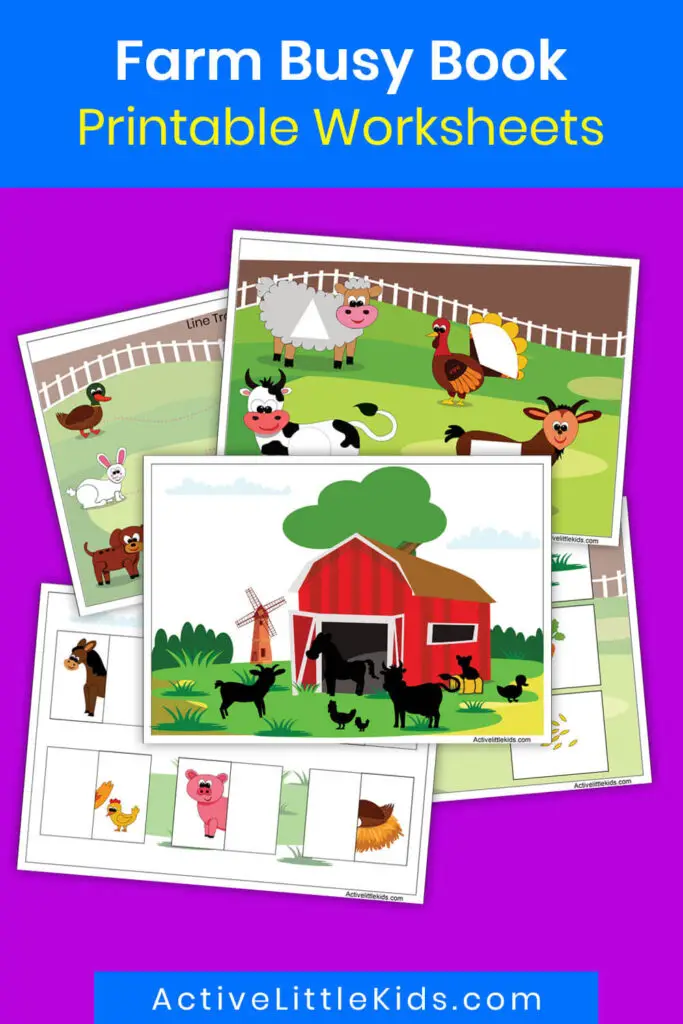 Farm busy book printables
Farm animals are the animals kids generally find around them. So if kids get to know more about these animals they can easily relate to them.
These worksheets can be a fun and interactive way to teach them.
Whether your kids are in preschool or kindergarten you can use these worksheets.
There are different activities in this busy book.
Shadow Matching
Shapes Matching
Color Matching
Puzzle Matching
Big and Small Matching
Many and One Matching
Picture Puzzle
Count and Match
Food Matching
Duck Life Cycle
Alphabet Matching
Line Tracing
Matching Pictures
The worksheets need some preparation before you can start using them.
You have to print out the worksheets first and then cut out the images from the pdf. For convenience, all the images that need to be cut out are placed right after each activity.
So you know exactly what will be placed where.
After that ideally, you should laminate all the worksheets and cut-outs individually so kids can re-use them again and again.
You can attach velcros on the worksheets so kids can easily place and attach the cutouts themselves.
You can either add all the worksheets in a binder if you want to use it as a book or you can keep them separately if you wish to distribute different activities to different kids.
If you are interested in this farm busy book you can buy it from the link below.