Editable Name Tracing Worksheets
Do you want your kids to learn to write their names?
Then this editable name tracing worksheet is perfect for you. With this kids can learn to spell and write their names through different activities.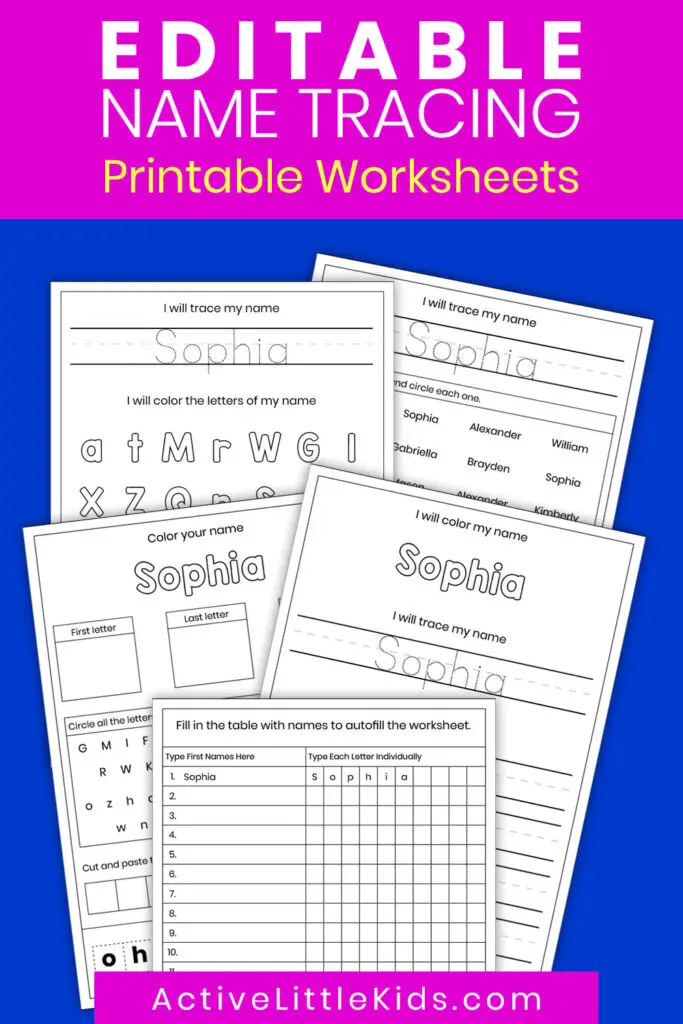 Name Tracing Editable Worksheets
Name tracing worksheets are great for kids trying to learn to write their names. With these editable worksheets, you can just edit the files and reuse them over and over again.
There are two sets in it one with first name and the other with full name.
You just need to fill the table of each set once and it will auto-fill the entire worksheet for you immediately.
It will auto-fill 4 pages with different activities for each name in the first set and in the second set, it will auto-fill 1 page.
The worksheets consist of activities like –
Color your name
Trace your name
Write your name
Find and color the words in your name
Cut and paste to build your name
Find and circle your name among other names
Draw your self
and more…
How to Use the Worksheets
It is very easy to use these worksheets.
As I said earlier there are 2 sets in this resource Set 1 and Set 2, both have a table on the first page you just need to fill and it will auto-fill the worksheets for you.
You can create worksheets for up to 20 students at once.
You have to open the files in Adobe Acrobat Reader to be able to use them properly.
Set 1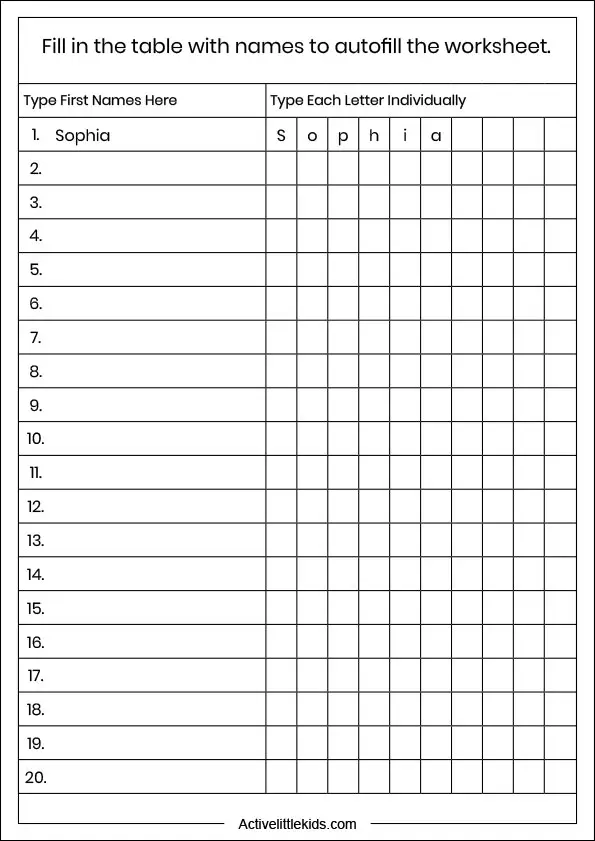 In set 1, you have to type the student name with up to 10 letters and then type each letter individually, it will auto-fill 4 pages for each name instantly.
You can write up to 20 names at once.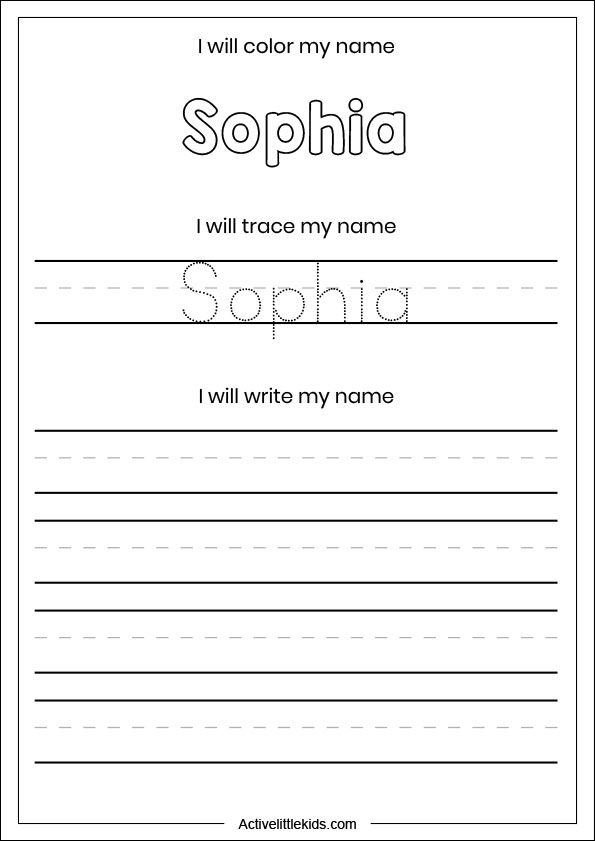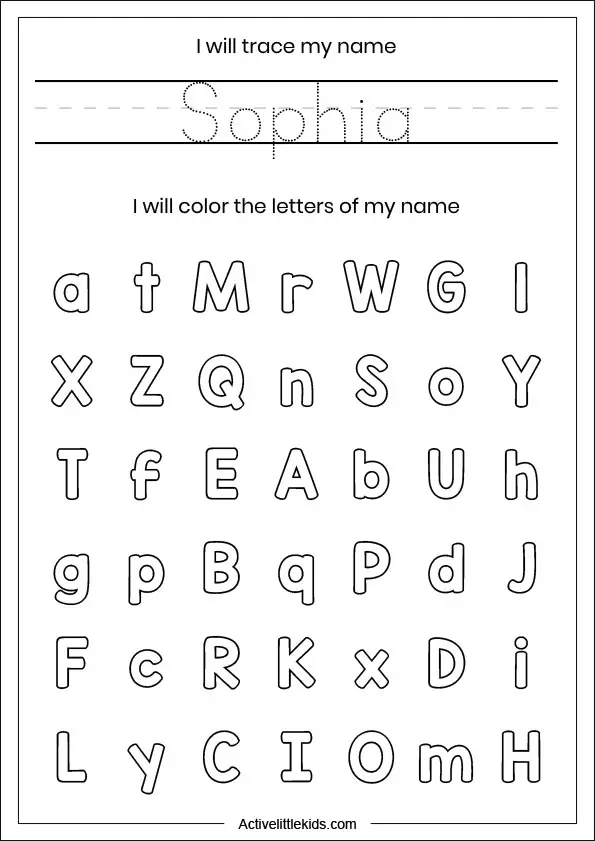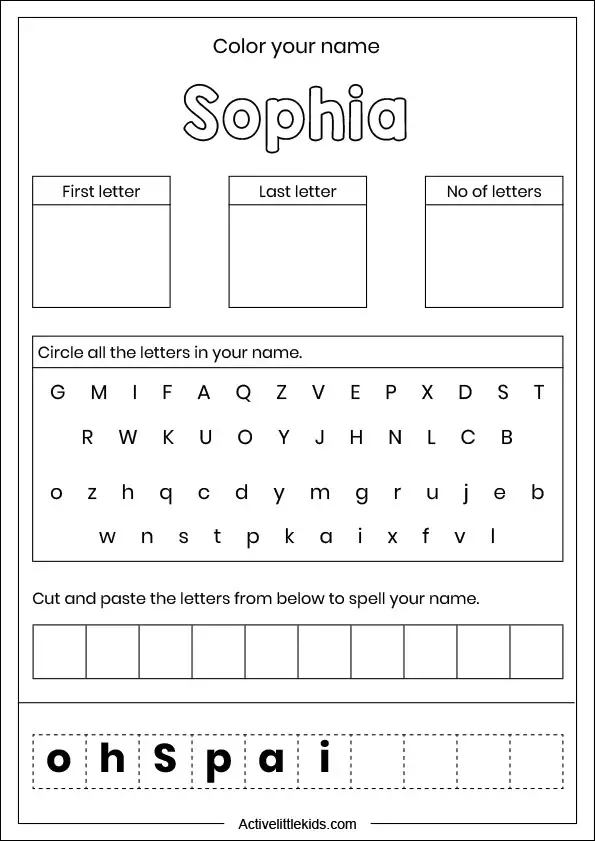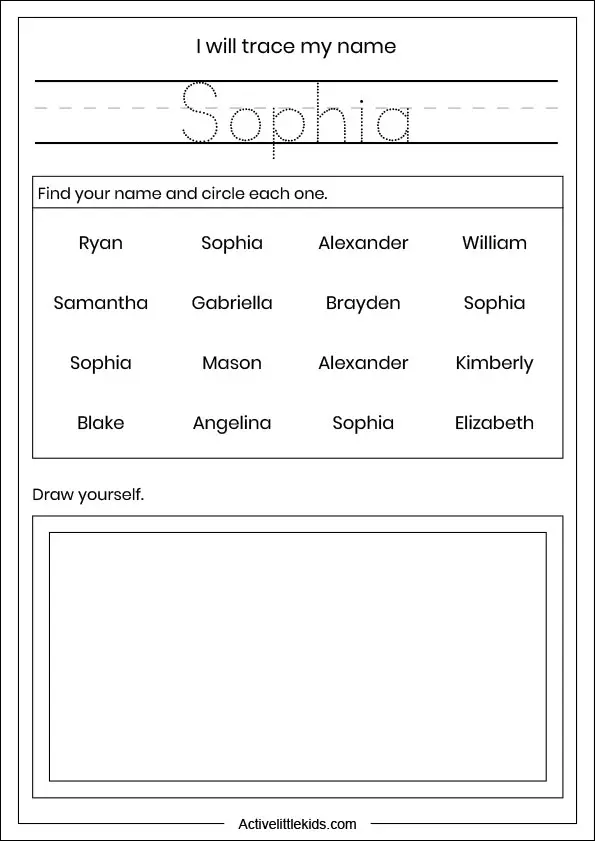 If there are any blank fields in the worksheets due to lack of data you can directly edit that too.
If you are not filling the entire table make sure to check the page range properly while printing them so you don't print out extra pages.
Set 2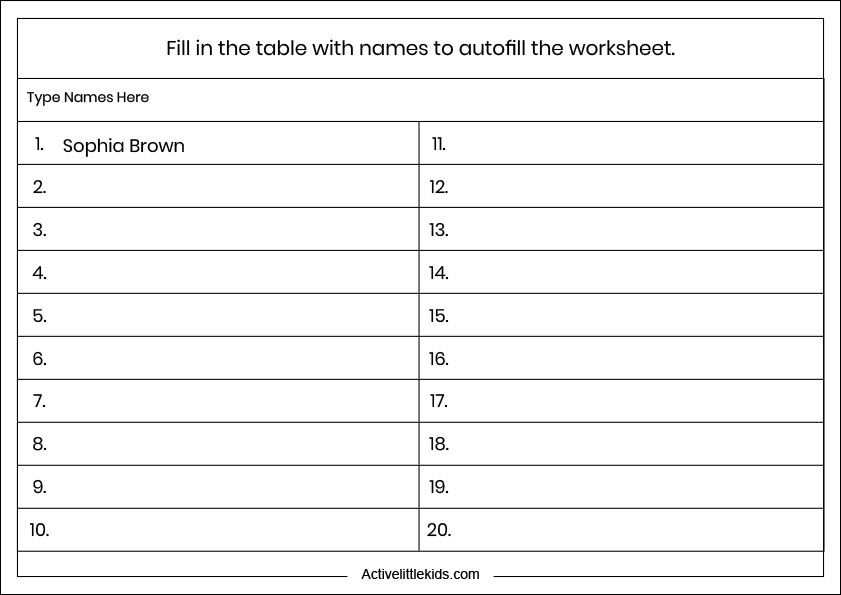 In this set 2, you just have to write the full names in the table and it will auto-fill 1 page for each name.
You can fill in 20 names at once just like set 1.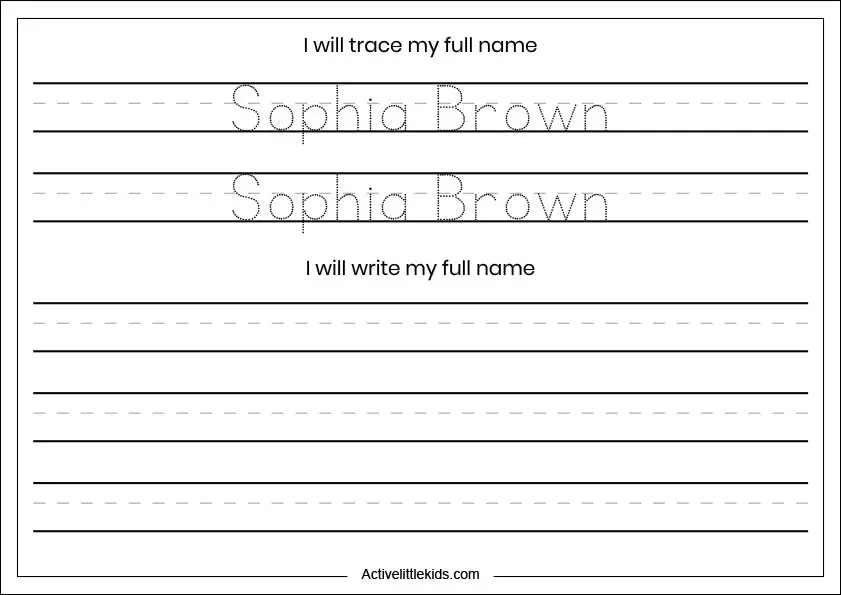 So with these editable name tracing worksheets, you can create worksheets for an entire class or an individual kid within minutes.
If you want the worksheets for your kids click the link below to buy them.
Free Editable Blank Name Tracing Worksheet
However, if you want to try this worksheet before buying, you can get the first page of the worksheet which is an editable blank name tracing worksheet for free.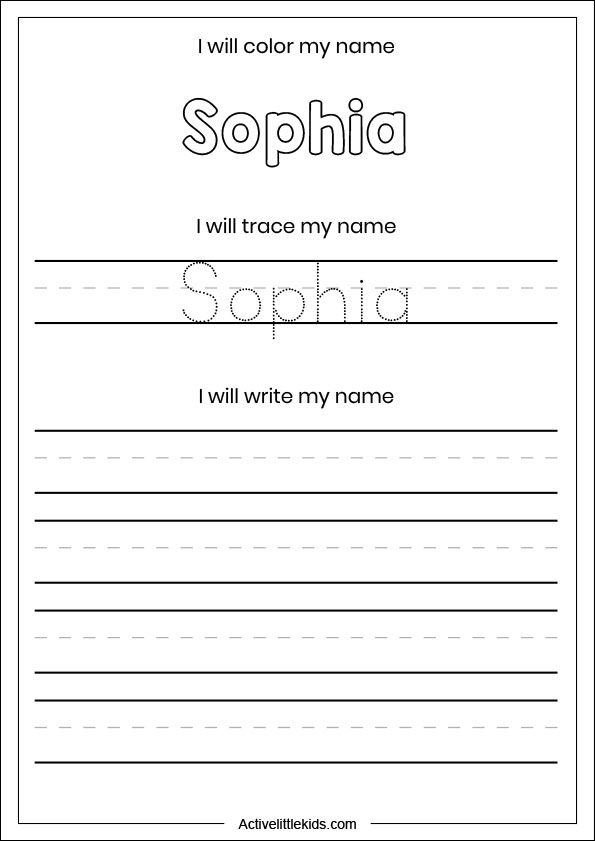 In this free editable name tracing worksheet, you have to just type the name in one section, it will automatically write the name in the other section too.
Then kids have to color their name in the first section.
In the second section, they have to trace their name and in the blank sections, they have to write their name on their own.