Fall math and literacy bundle for kindergarten
Are you looking for math and literacy worksheets specially designed for the fall season?
Then this fall math and literacy bundle will be a great fit for your kindergarteners.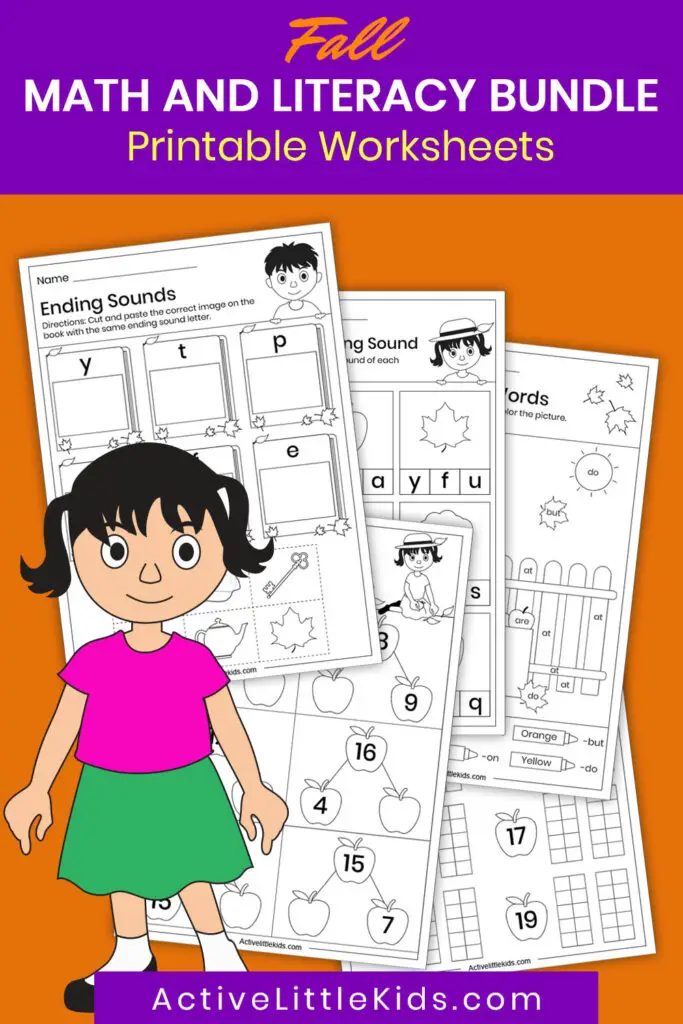 Fall Math and Literacy Bundle
This particular set of math and literacy worksheets are designed for kindergarten students keeping the autumn season in mind.
There are 35 pages of each math and literacy worksheet in this bundle, they are all no prep so you can just print and use them.
The bundle includes
Literacy
ABC uppercase and lowercase tracing
ABC missing letters
Before and after alphabets
Letter matching
Beginning Sound
Ending Sound
Middle Sounds
Rhyming words
Vowel
Counting Syllables
CVC words
Word families
CVCe words
Digraphs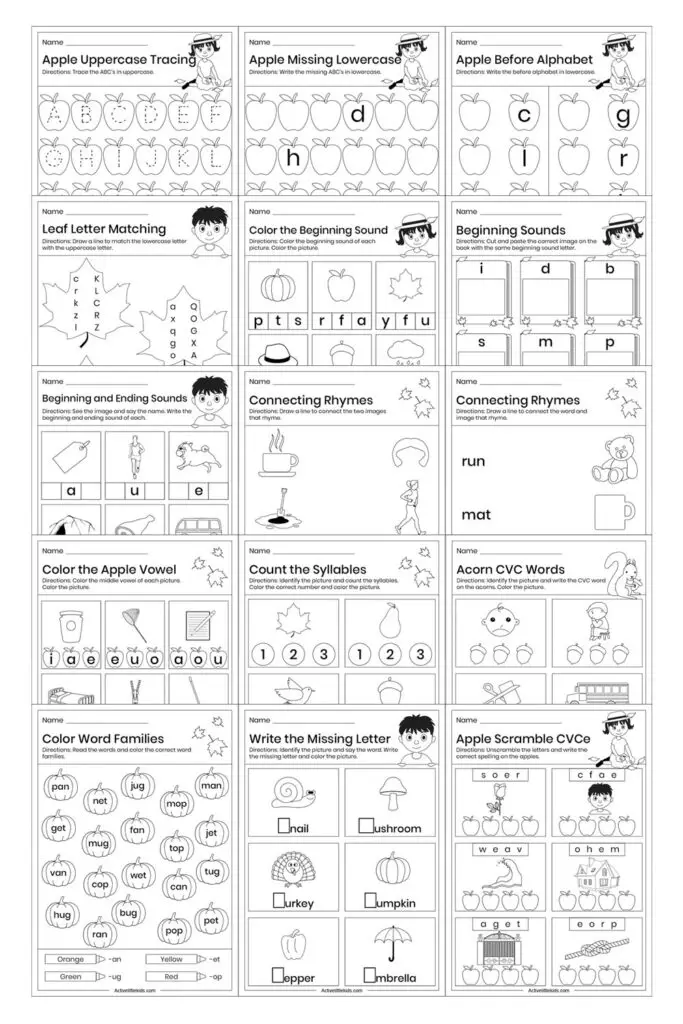 Math
Tracing numbers
Skip counting
Matching numbers
Missing numbers
Ten frames counting
Count and graph
Counting
What comes next
Addition
Subtraction
Backward counting
Time to the hour
Finger counting
Shape sorting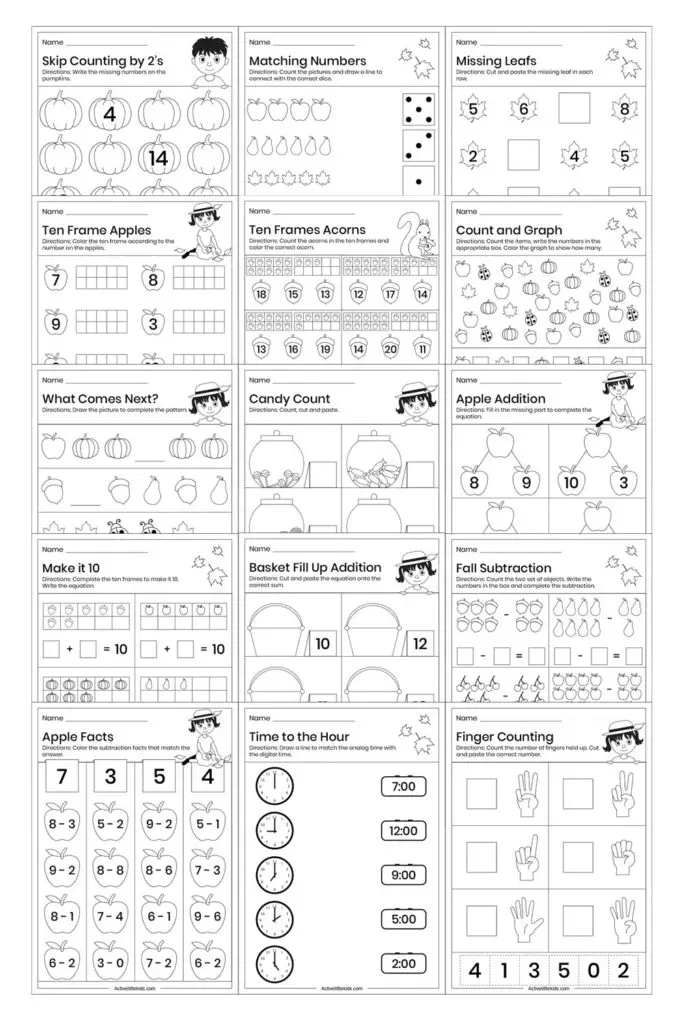 I think kids will really enjoy these worksheets and it will help them in improving their math and literacy.
If you are interested in the bundle you can get it from the link below.