Editable Sight Word Worksheets
Are you looking for sight words worksheets for your kids?
Then these editable sight word worksheets are perfect for you. With this, you can create an unlimited number of sight word worksheets.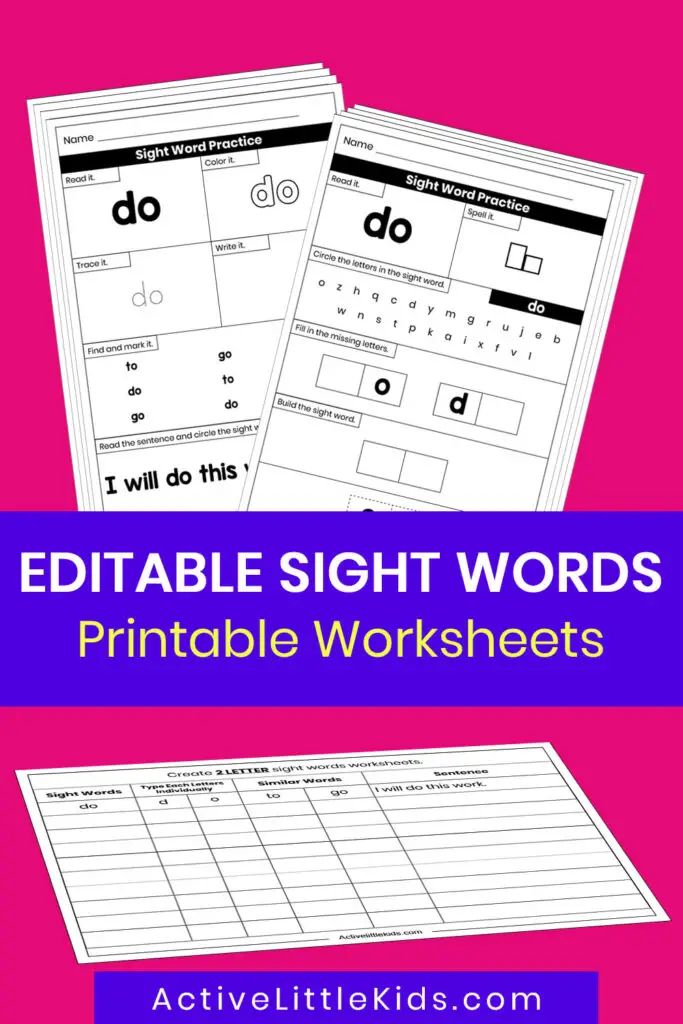 Editable Sight Word Worksheets
You don't have to worry about finding which sight word list is included and what might be missing in the worksheet.
With these worksheets, you can create any set of sight word lists between 2 to 9 letters and you might not need to buy another sight word worksheet again.
You can reuse these worksheets over and over again with a new set of sight words for different grades of kids/students.
The best part of these worksheets is you just need to fill the table with the list of your sight words and it will auto fill the entire worksheet for you instantly.
All the sight words have same activities so students can easily follow and do it themselves.
Each sight words have two pages and all consists of the following activities
Read the sight word
Color the sight word
Trace it
Write it
Spell it
Find and mark the sight words
Read the sentence and circle the sight word
Find and circle the words in the sight word
Write the missing words
Cut and paste to build the sight word
How to Use the Editable Worksheet
These worksheets are very easy to use. There are eight separate files for each 2 to 9 letter sight words.
First you need to open any of the pdf in Adobe Acrobat Reader to be able to use the files properly.
Each file has a table on the first page where you need to fill your sight words list.
You can fill up to 10 sight words at a time and it will instantly autofill 20 pages for you.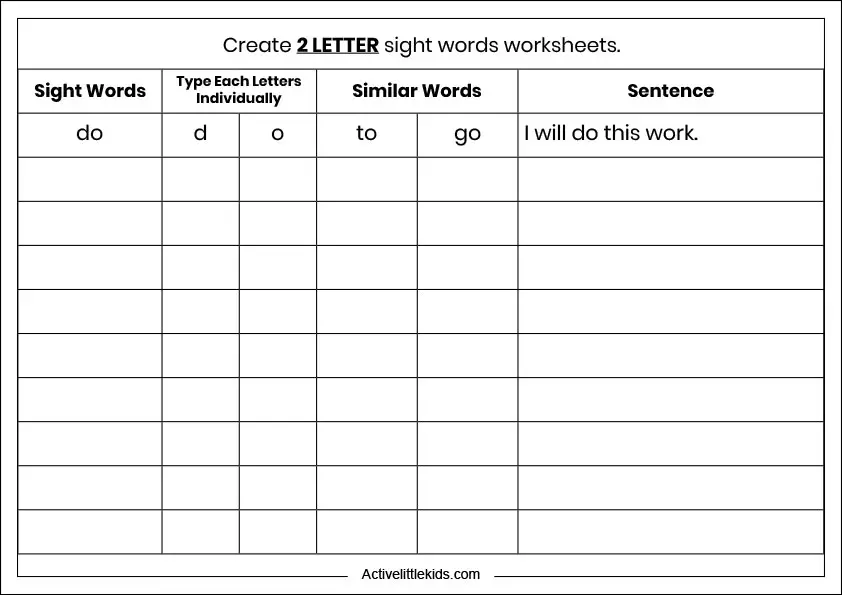 First type the sight word name then type each words individually in the table.
Then type the similar words that you want to add to make the activity bit more interesting, you can add maximum of 2 similar words.
Finally add a sentence with the sight word so kids can read and mark in the worksheets.
It will auto fill two pages for each row you fill.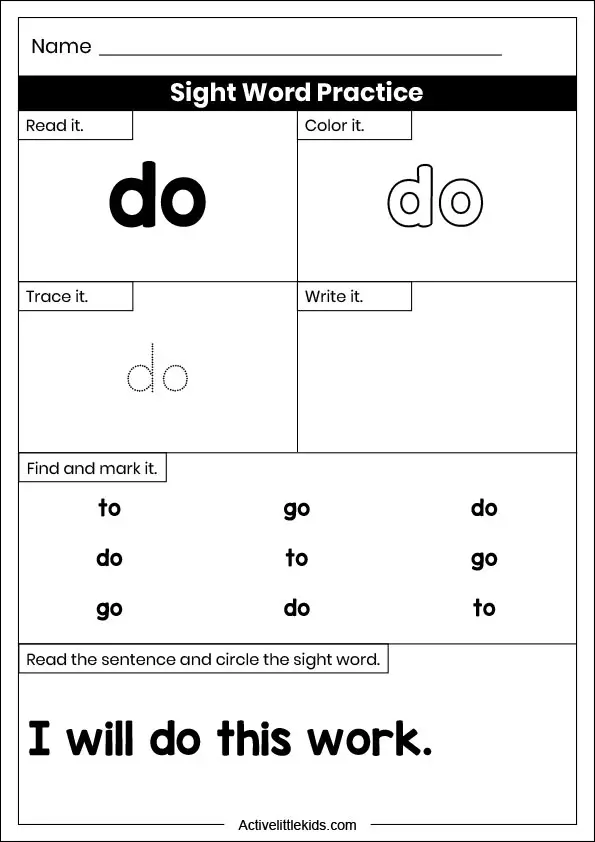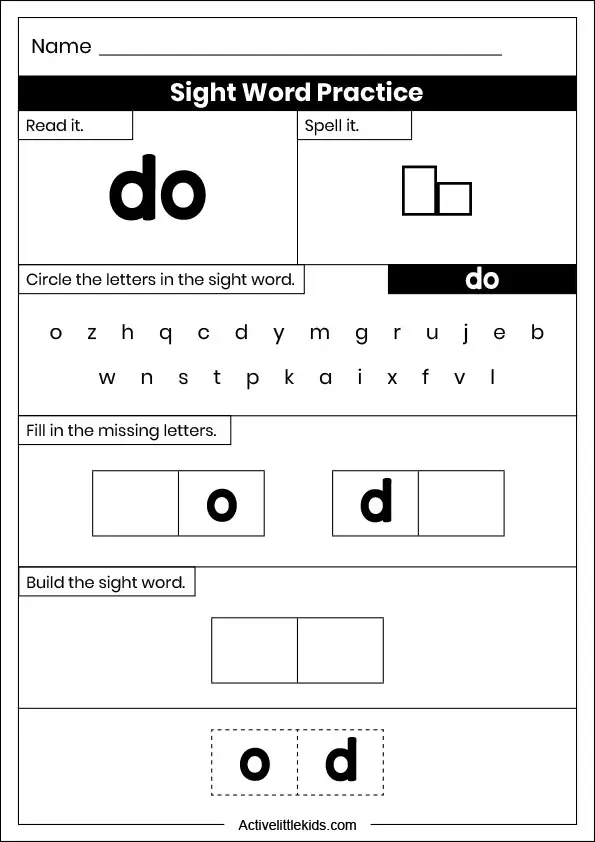 Because these worksheets are no-perp you just need to print and use it.
If you are not filling the entire table, make sure to mention the specific page range while printing the pdf so you don't accidentally print extra pages.
If you like the worksheets you can buy them from the link below.
Free Editable Sight Word Worksheets
If you want to try these editable sight word worksheets before buying, you can download this editable 2 letter sight word worksheet for free.
Using this worksheet is very simple just fill up the table in the pdf with 2 letter sight words and it will auto fill the remaining worksheets.