Fall subtraction worksheets
Here are free subtraction worksheets for autumn!
This fall season do your kindergarteners need some extra subtraction practice?
Then try these free subtraction worksheets specially designed for the fall.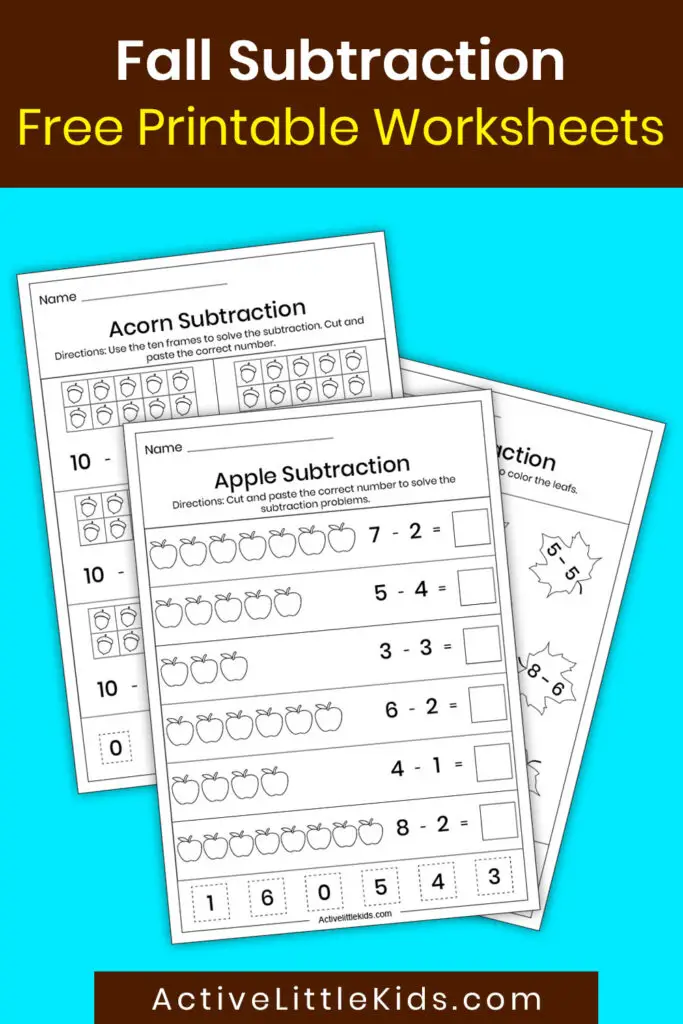 Get Fall Math and Literacy Bundle Kindergarten for just $7!
Free Autumn subtraction printables for kindergarten
Even though I have designed these free subtraction printables for kindergarten students other grade students can use them too.
These worksheets are designed around the fall season theme but can be used any time of the year as well.
I have made three different worksheets so students can practice different types of subtractions.
Apple subtraction worksheets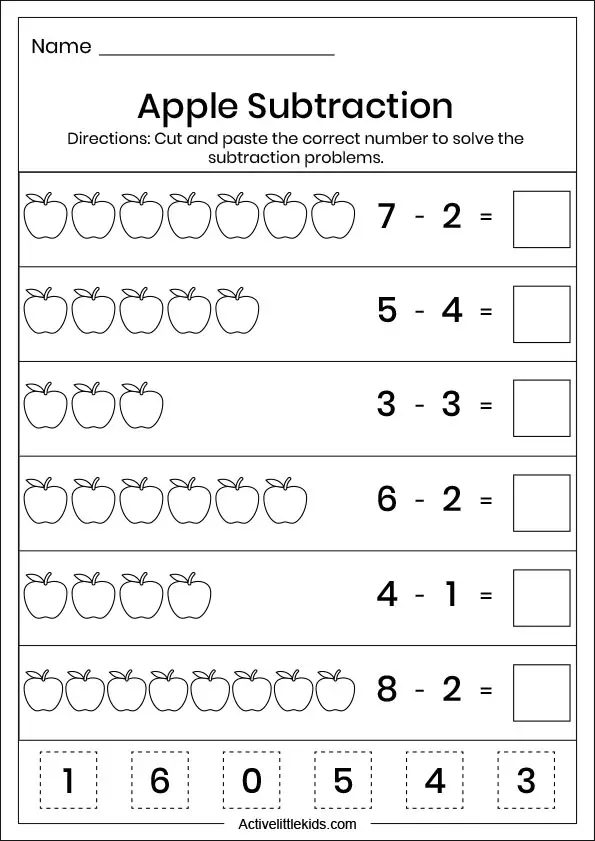 In this worksheet, kids will use the apple image to solve the subtraction problem.
Then they have to cut and paste the correct answer.
Kids can use colors as well if they want.
Acorn ten frame subtraction worksheet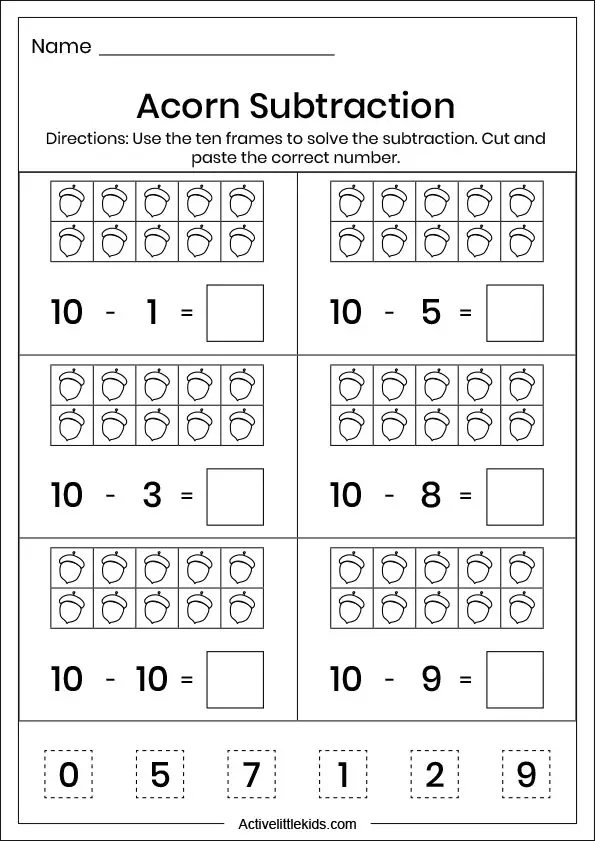 This worksheet is designed around acorns.
Kids will use the ten frames to subtract from ten and then will cut and paste the correct answer.
Free leaf subtraction printable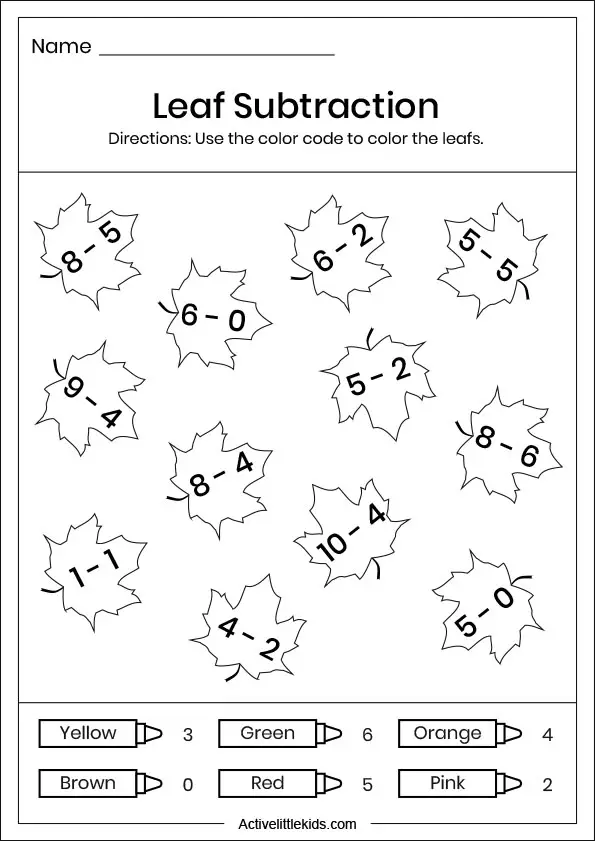 I have designed this worksheet with a falling leaf theme.
So kids can have a feeling of autumn while solving the subtractions.
Here kids will perform simple subtraction problems and then will color the leaves according to the color codes.
Other Fall Worksheets
Fall addition worksheets for kindergarten
Fall math worksheets for kindergarten
Fall color by number worksheets
Fall matching worksheets
Fall dot to dot printables
Fall counting worksheets for kindergarten
Fall coloring worksheets for kindergarten
Fall I spy worksheets – Free printables
Fall tracing worksheets for kindergarten
Note: These free printable worksheets are for personal or classroom use only. Altering or redistribution is not allowed in any way.