Insect worksheets for preschool
Here are free insect worksheets for preschool.
If you are looking for some free worksheets on insects then these can help you.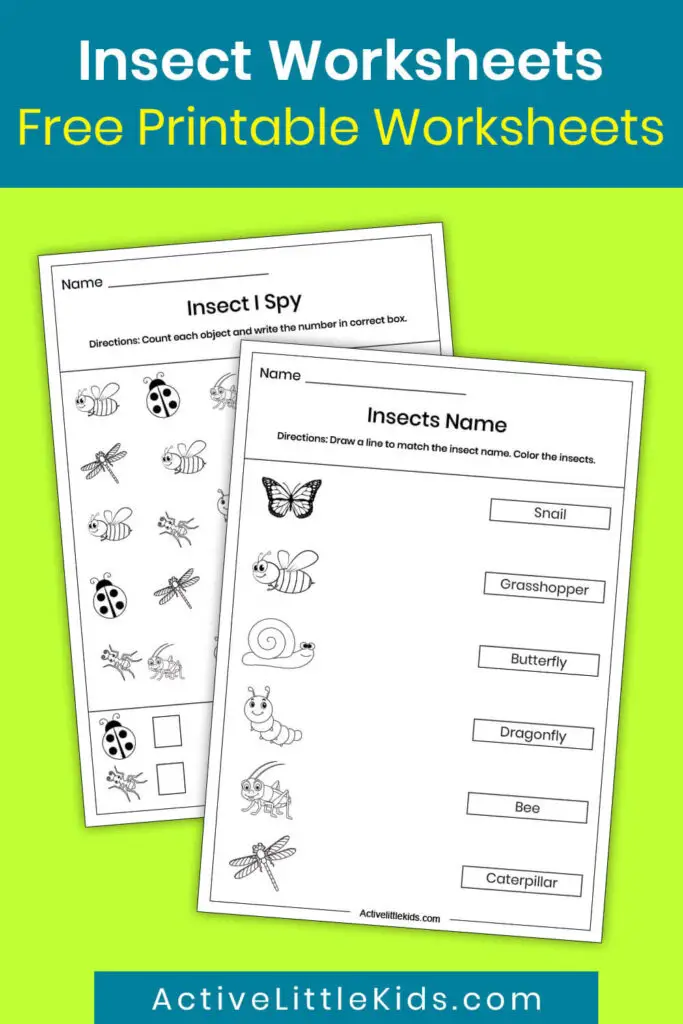 Insects printable worksheets
We always see different types of insects around us so do the kids.
We can teach them different things with the help of these insects by creating various worksheets on insects.
To help you in this process I've created these free pdf worksheets.
You'll find two different activities in the pdf.
Insects I spy worksheet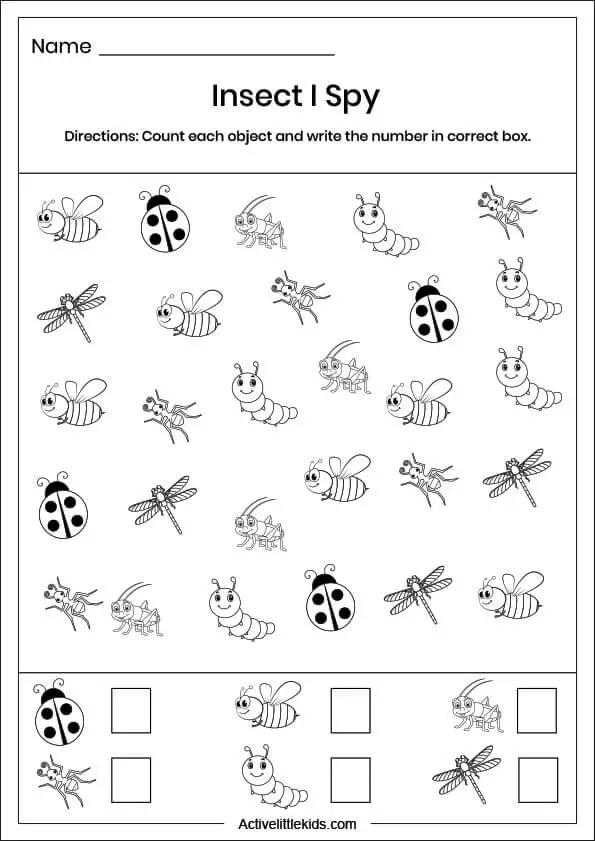 This is an insect I spy worksheet, you can use this worksheet to teach counting.
As kids will have to find and count each insect and then write the number in the box.
I've designed the worksheet for preschool students but you can use it with kindergarten kids as well.
I've used very common insects like an ant, ladybug, grasshopper, dragonfly, bee and caterpillar so kids can very easily relate with them.
Insect name matching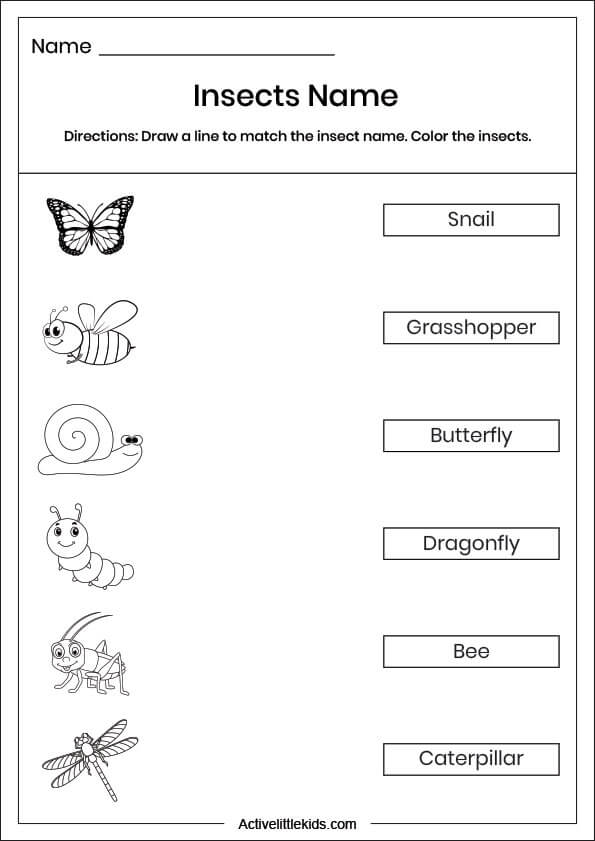 This worksheet can be used to teach the name of insects.
Here again, I've used very common insects so kids can easily identify them and know their names.
Here kids will have to draw a line with the correct name of the insect and once done they can color the insect images.
I hope kids will enjoy these insect worksheets.
Note: These free printable worksheets are for personal or classroom use only. Altering or redistribution is not allowed in any way.