Free printable worksheets for fall
Here are free printable worksheets for fall!
Do you want free printables for the autumn season? Then check this it might help you.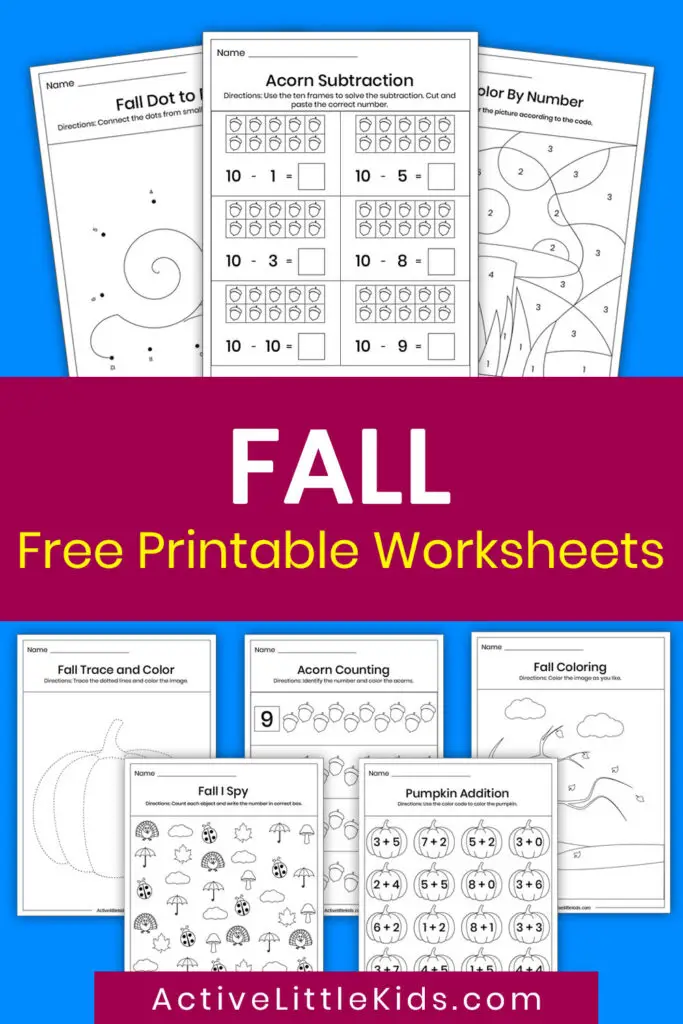 Get Fall Math and Literacy Bundle Kindergarten for just $7!
Here you will find different types of free printables on the fall theme. It includes math printables, addition, subtraction, color by number printables, tracing worksheets and more.
You can use these free worksheets to give additional practice to your kindergarteners.
Feel free to download all the pdf from the links below.
Hope kids will enjoy the activities!
Free printable worksheets for autumn
Fall subtraction worksheets
Fall addition worksheets for kindergarten
Fall math worksheets for kindergarten
Fall color by number worksheets
Fall matching worksheets
Fall dot to dot printables
Fall counting worksheets for kindergarten
Fall coloring worksheets for kindergarten
Fall I spy worksheets – Free printables
Fall tracing worksheets for kindergarten
Note: These free printable worksheets are for personal or classroom use only. Altering or redistribution is not allowed in any way.